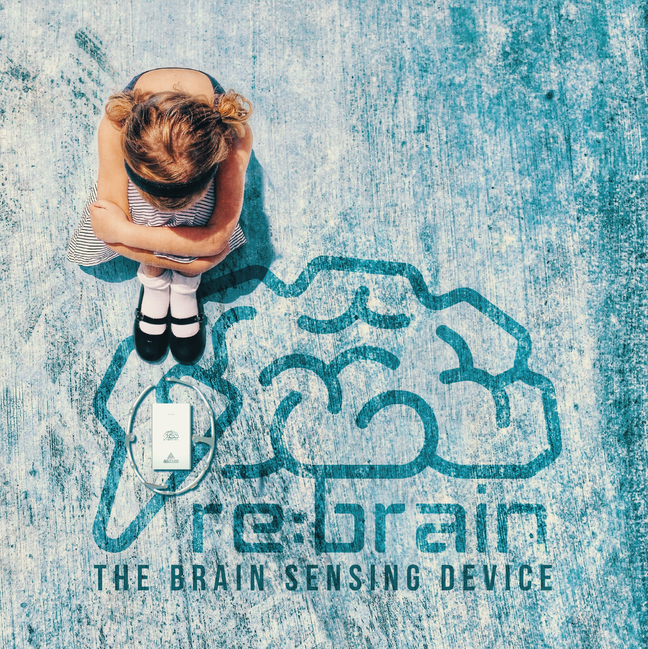 What can turn a person with positive and negative traits into a perfect man? ACTUM Technology shares some great news for perfectionists and those who strive to become a better version of oneself every single day! It's also fantastic news for those who seek internal harmony or even desperately takes drugs to cope with stress, because no organic approach is working any longer.
How you can develop additional abilities
Some people consider such things as existing outside of the body, realizing that you have lived in several past lives, reading an aura or even genius creativity as super powers, while some people still take such things as common sense.
Originally, one of the objectives of Re:brain was to achieve a happy and stress-free life, however, it became evident that the gadget is capable of more than just that.
Re:brain can develop new skills in a person, which can promote success in career and business. It can also help people surpass certain physical disorders and, eventually, reveal hidden abilities and creative potential.
The stories like something have downed on a person after a car accident or coma which caused an entire life turnover by 360 degrees is not so surprising any longer. There are documented facts and studies of people looking down at themselves while being in coma. So, it's a proven ability – the question is only – how to reach those states?
Some people have reached states of absolute inner peace and understanding of true values in their meditations. As a result, people understood themselves a lot better. It may even look like a meeting with the real you, where you understand your real abilities, maybe even super powers like reading aura, self-healing or healing with hands, foreseeing future events or a sudden boost of creativity.
Scientology puts an objective to bring people to these highest states of consciousness and calls them state of Clear and operating Thetan. At the same time, Scientology admits that a person can become happy and live happily without it too. It's always a personal choice – to open up to something new or not. Hence, Scientology is one of the ways, but not the only one.
What is also important to note, being officially a religion, Scientology says, you don't have to sacrifice your individuality to reach the states of Clear and Operating Thetan.
You can find more about Sientology on its official website if you are interested about it. There, you will also find information of their key terms, like describing auditing, Dianetics, how they can help you reach your objectives along with other core beliefs and fundamentals of this religion.
How Re:brain can accelerate your progress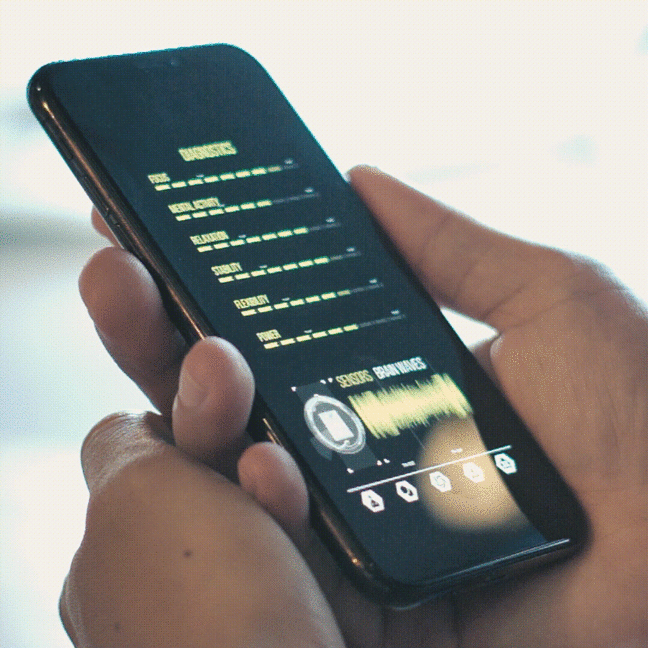 You're probably wondering how all these supreme abilities are related to the Re:brain gadget? Re:brain is successfully used in Yoga and other spiritual practices, involving meditation along with development of additional skills.
Re:brain can be used for overcoming difficulties in sport, personal life, career and other types of challenges, the life has prepared for you.
If you are a doctor who needs to be calm and focused before the surgery, a businessman, who's future life depends on the next presentation or a person who suffers from insomnia and needs to learn how to relax, you can use Re:brain to bring you together to the right emotional and cognitive state.
In other words, if you desire results and you don't have time, Re:brain can accelerate your progress a lot. Therefore, it can be even called a magic tool, which uses the power of neuro-science instead of chemicals and fairies.
How Re:brain works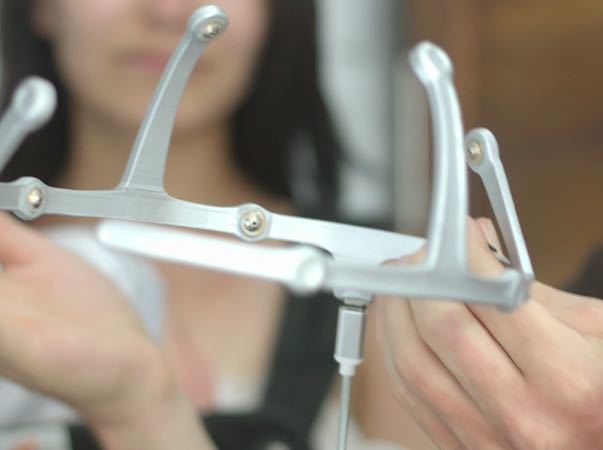 Re:brain is a unique neuro-headset, equipped with 8 EGG sensors, a Bluetooth transmitter and looks just like an elegant headphones. The gadget is capable of receiving, interpreting and responding to all brainwaves you produce. You can monitor your current emotional and cognitive state in the App and adjust it in real time. After you set the desired state of mind, Re:brain will produce the right brainwaves to reach your objective by stimulating your neurons.
Depending on the desired result, the headset will choose different waves:
– Alpha to stabilize your emotions, and improve perceiving new information;

– Betta to boost your energy and productivity along with the brain power;
– Gamma to improve your memory and focus;
– Delta to stimulate deeper sleep, strengthen immunity system, evoke self-healing and regeneration;
– Theta to increase creativity, inspiration and reach deeper meditation states.
Generally, Re:brain can deal with many common and even some uncommon human problems and teach people to cope with them on their own.
Each action brainwave can be used either separately or together depending on point A (where you are) and point B (where you want to be). Re:brain can find the shortest and the most effective way from point A to point B allowing you to save a lot of time.
Another beauty of this neuro-headset is that you can train yourself almost to perfection. The secret of this is the following. It has been proven that a regular practice can develop new useful habits, allowing you to change your state of mind to the desired even without wearing Re:brain – solely with the power of your intention. Physiologically, your inner memory will reproduce the right brainwaves after your conscious decision to make changes in what you feel.
Key advantages of Re:brain in comparison to other devices and methods:
* Two-way communication with your brain;
* Total control over all frequencies that exist;

* Easy to use via a special Application;
* Saves a lot of time. You can perform self-training by wearing the Re:brain headset while running, cleaning, cooking, driving your car or doing some other routine things. Speaking in business language, this device can be your one-time investment into success.
* It's not addictive. Unlike any addictive measures, such as tranquilizers, Re:brain is not. The best example of how it works is physical training in gym or a muscle memory. It's not addictive in a negative way. On the contrary, it inspires you to become a better version of yourself. The same does Re:brain with your brain. It trains your mind to become stronger, more flexible, open, welcoming and so on.
* 100% safe. The early experiments along with an idea of such device started in 2008 in Silicon Valley, California. The first unit was produced in 2017 by ACTUM Technologies. You can be reassured that countless tests, experiments and success stories have already proven its safety and effectiveness.
Final words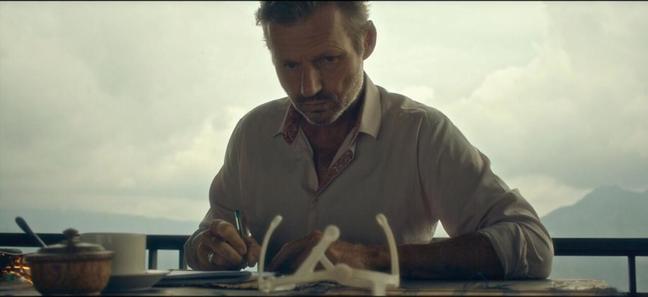 It's not a coincidence that many successful people consider quality of persistence as half or even the major part of success. Regardless of the way you choose to go, what development path, you can reach whatever you want over certain period of time.
Scientology is just one of the ways among the others which can give you a guide of how to find your true self and Re:brain is one of the methods to accelerate achieving your life goals.
Many so-called super powers or special abilities are real, but simply not accessible to most people because their subconsciousness is just partially open to the world, because they live in masks and don't know their own abilities.
Website: www.actum.tech
Instagram: https://www.instagram.com/actum.tech/
---
This is a sponsored press release and does not necessarily reflect the opinions or views held by any employees of NullTX. This is not investment, trading, or gambling advice. Always conduct your own independent research.