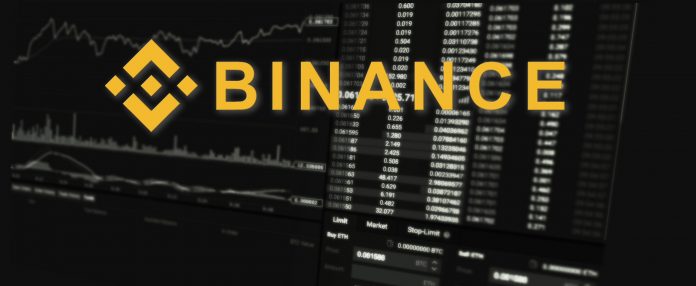 A lot of traders and speculators are waiting for the top cryptocurrencies to move in the green again. By the look of things, that might take a while at this rate. Nothing is happening in an exciting manner as of yet. The only top currency noting some momentum is BNB, as the Binance Coin price is moving up ever so slightly. A promising sign, although nothing to get overly excited about either.
Binance Coin Price Keeps Traders Happy
It is very difficult to determine which – if any – projects one should invest in in the cryptocurrency world. Since all markets are on very wobbly legs since late 2017 there is no guarantee of making a profit whatsoever. Binance Coin is perhaps one of the more solid choices, as it is tied to the world's largest cryptocurrency exchange. Moreover, its use cases also transcend the platform itself.
With these most recent price gains in the books, BNB is firing on all cylinders again. A 1.7% increase in USD and BTC value has shown some sign of promise. There is also the 2% increase in BNB/ETH, although fewer people care about that. With the Binance Coin price now sitting at $11.51, or 298,613 Satoshi, the current momentum looks rather promising.
It is evident a lot of people are smitten by both Binance and their Binance Coin. Hugo, for example, is a firm believer in BNB. The Binance Launchpad strategy to incorporate BNB has paid off so far. Even so, a price target of $50 seems rather unlikely under these uncertain market circumstances. The token keeps moving up the ranks, though, which cannot be overlooked.
#BNB #binance
With the pre sale token strategy on #binancelauchpad and activating payment by #BNB, I believe the #BNB future will reach the top 3 #CMC

Wow , hold BNB 🤑🤑🤑 future $50

— hugo (@hugobeautifu) March 3, 2019
Speaking of moving up, it seems Binance Coin has recently overtaken Stellar Lumens – or XLM – in market cap. Changes like these are always interesting to keep an eye on, even though these market cap rankings tend to move around on a very regular basis. The BNB uptrend is clear for everyone to see, although overtaking Tether will pose its own set of challenges in the coming weeks.
Congratulations @cz_binance 🎉…#bnb flipped #xlm and now on 8th…👍 pic.twitter.com/lp5jr8LUqj

— XRPtime [lightning fast⚡borderless👽] (@PtimeXr) March 3, 2019
For those who prefer a more chart-based approach, it appears BB is engaging all of its pumps once again. Every uptrend is met with a higher low as a result, this it seems that pattern could repeat itself once again. TradinginTime expects BNB to hit 400,000 Satoshi fairly soon, which would require another 33% increase. An amusing outlook, albeit not necessarily a correct one.
into the next level ranges
and further progress towards
400k, with potential medium
term top now extended up
towards circa 460k

Trust @cz_binance to build
value. He's a man with a plan pic.twitter.com/azUUPIdwu2

— Cᵣyₚₜₒᵣₐᵢdₑᵣ (@TradinginTime) March 3, 2019
All things considered, Binance Coin is the only project showing any sign of life within the crypto market top 10. That in itself further confirms this weekend has turned from potentially exciting to rather boring in quick succession. How long the token will remain in the green, is a different matter altogether. For now, it seems the uptrend can remain intact, but it wouldn't take much effort to trigger a minor downfall.
---
Disclaimer: This is not trading or investment advice. The above article is for entertainment and education purposes only. Please do your own research before purchasing or investing into any cryptocurrency.
Image(s): Shutterstock.com