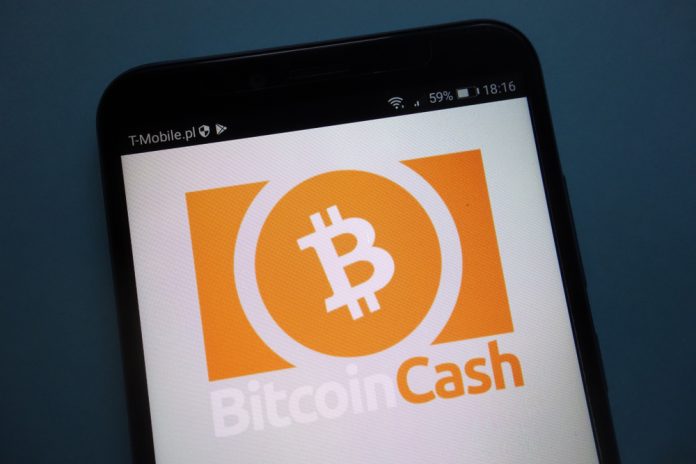 Until the bearish crypto market pressure subsides, it seems unlikely either Bitcoin or alternative markets will notice strong gains. For the time being, all of the top markets are in the dirt, with losses piling up very quickly for some. One of the biggest "losers' to date is Bitcoin Cash, as its value is retracing rather sharply. This is primarily because of Bitcoin's downtrend, although BCH itself has no reason to gain value either.
Bitcoin Cash Price Trend may not Bounce Soon
It is evident every currency derives value from Bitcoin these days. Even the markets which have tried to build a better Bitcoin are not seeing much success when the world's leading cryptocurrency is struggling significantly. For Bitcoin Cash, the momentum is not looking all that promising either. In fact, there is a genuine chance things will continue to go downhill from here, which is rather worrisome.
Over the past few hours, the Bitcoin Cash price has lost nearly 6% in USD value and 3.5% compared to Bitcoin. As such, both of these trends seem to confirm BCH is not generating much interest among traders and speculators. This is despite having $298m in trading volume. For now, this negative trend will probably continue for a while, at least until Bitcoin picks up the pace.
On social media, there are some interesting tidbits of information pertaining to BCH. More specifically, CryptoSign highlights some compelling features which make Bitcoin Cash worth looking into, It is certainly true all of these aspects make for a very appealing cryptocurrency project, albeit it seems investors don't necessarily agree.
*Cashshuffle – privacy
*Cointext adoption
*Cashaccounts
*CashID
*Honest Cash
*Schnorr signatures
*Graphene & Xthinner development *Avalanche addition
*Tokens

Some of the reasons I believe BCH is extremely undervalued at current $ value #BCH #BitcoinCash #crypto #Bitcoin #P2P

— Cryptosingh#130 (@crypt05ingh) March 4, 2019
What is rather interesting to take note of is how Bitcoin Cash is one of just five different currencies supported on the Travala platform. As this platform continues to see more interest from consumers, it is safe to assume the use of BCH is also increasing on this platform. No real specifics are provided in this regard, although it seems things are progressing nicely.
Thank you to everyone who has booked on https://t.co/xs3yX9tXrB in March!
Already looking like another month of growth by booking number. #btc #xrp #paypal #ava #bch #eth

— Matthew Luczynski (@MatthewLuczy) March 4, 2019
Last but not least, it would appear the X4CHANGE platform has begun its rapid and rather aggressive expansion around the world. By going live in Peru, more people can now trade BCH against other cryptocurrencies and over 20 different payment methods in total. Another notch in the belt for all supported currencies, for rather obvious reasons.
Hola!

Did you know XCH4NGE is now available in Peru? Peruanos can now buy & sell #XRP, #BTC, #LTC, #ETH, & #BCH with live support, low fees, and 20 different payment methods.

South American Telegram: https://t.co/xxmLvz7ool
Join us today at https://t.co/WmDXHc5S5N#XCH4NGE pic.twitter.com/nhJqWJFjF3

— XCH4NGE (@XCH4NGE) March 4, 2019
All things considered, everything behind the scenes is working just fine for Bitcoin Cash. On the price front, however, there is nothing to be overly excited about at this time. While there is always a chance things will improve in the near future, the current momentum is simply not too appealing. Until that situation changes, all markets will suffer from extensive bearish pressure, which may remain in place for quite some time to come.
---
Disclaimer: This is not trading or investment advice. The above article is for entertainment and education purposes only. Please do your own research before purchasing or investing into any cryptocurrency.
Image(s): Shutterstock.com