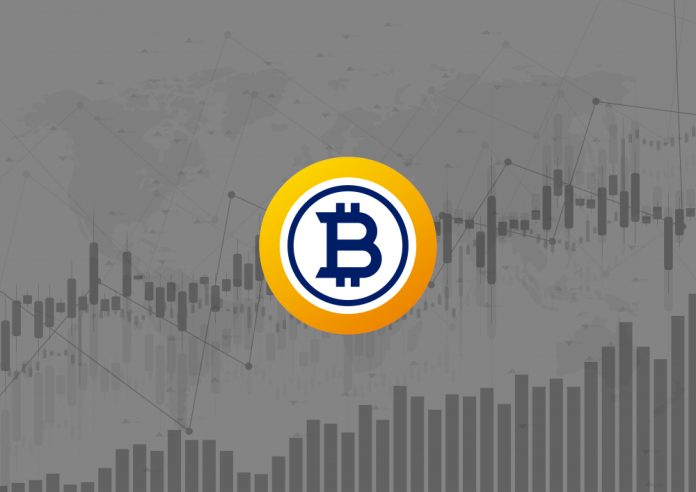 It would seem as if most of the bullish cryptocurrency momentum has begun subsiding again. While that is not entirely abnormal by any means, it seems this can cause a lot of unrest among traders and investors. In a surprising turn of events, the Bitcoin Gold price is surging as of right now. No one knows why that is the case or how long the run will last this time around.
Bitcoin Gold Price Notes Unexpected Momentum
It is evident a looming bearish trend is forming across the Bitcoin price chart as of right now. This momentum is not what traders want to see, although it's not entirely surprising either. A day of solid gains usually results in a pullback prior to moving up again. Pressure on the Bitcoin price usually bodes well for some altcoins, even though most are already dipping in the red as of right now.
One of the altcoins noting solid momentum during this in-between time is Bitcoin Gold. Since no one seems to actively discuss BTG these days, it is all the more surprising to see the Bitcoin Gold price move up by nearly 20% across the board. With a current value of $12.70, one BTG is priced a fair bit higher than some people think it should.
Unlike other cryptocurrencies, however, Bitcoin Gold is not subjected to a massive increase in trading volume. Instead, the $10.5m in volume is pretty standard for this Bitcoin clone. It may not necessarily be sufficient to keep the uptrend alive for very long. At the same time, it doesn't seem as if too many people are intent on selling BTG right now, as holders have been waiting for profits for quite some time now.
No actual development has occurred recently to warrant a BTG price increase. As such, this has all of the markings of a potential pump-and-dump cycle, although it is still too early to draw any real conclusions. Since most of the trading volume seems to come from Coinbit – which has its volume excluded – and P2PB2B, it seems unlikely this price change is a genuine one.
For those traders willing to take a small gamble, there are some arbitrage opportunities involving Bitcoin Gold as of right now. The price spread between Koineks and some other exchanges is relatively big, which allows for a profit of up to 4.7% per trade. It is still a bit of a risky move, as the Bitcoin Gold value will undoubtedly fluctuate significantly for some time to come.
#BTG
Buy at #Koineks and sell at #Cex. Ratio: 4.17%
Buy at #Koineks and sell at #Bitfinex. Ratio: 4.70%
Buy at #Koineks and sell at #HitBTC. Ratio: 2.15%#bitcoin #arbitrage #arbitraj #arbingtool https://t.co/xiFUPzcOcC

— Arbing Tool (@ArbingTool) March 6, 2019
When the world's leading cryptocurrency loses value for no apparent reason, some alternative markets will go through a pump cycle for no apparent reason. That is simply how this industry works in this day and age. While this will be a promising trend for long-term BTG speculators, it is unlikely these gains will remain in place for long. Once traders begin taking profits, the uptrend will be halted rather abruptly.
---
Disclaimer: This is not trading or investment advice. The above article is for entertainment and education purposes only. Please do your own research before purchasing or investing into any cryptocurrency.
Image(s): Shutterstock.com