After bouncing from the $5,790 support level as expected, Bitcoin is now slowly climbing its way back towards the $7,000 mark. Looking at the current price action, CryptoInMinutes believes that we are now in a 5-wave leading diagonal, suggesting that this uptick is just the beginning of a larger move.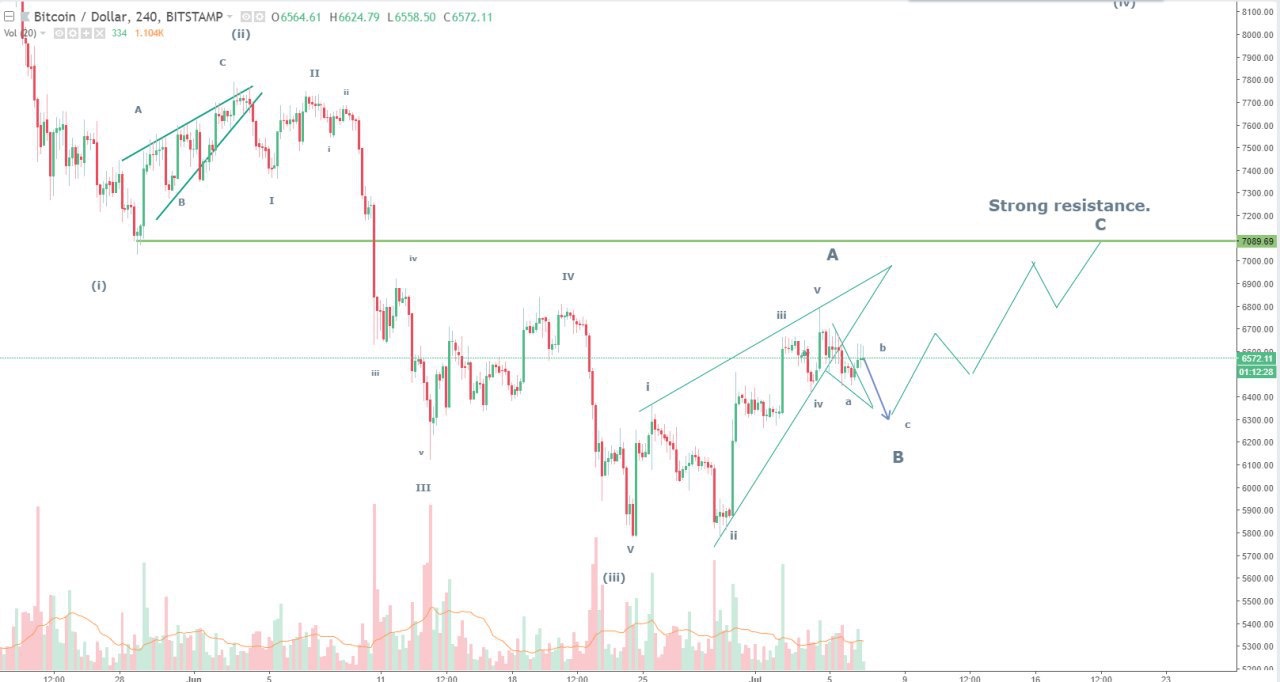 Our previous line of thought was that this correction was an expanded flat ABC, but this is no longer valid. For those not familiar with Elliott Wave Theory, what we are saying is that we believe the Bitcoin price will likely go higher than previously anticipated.
The $7,000 resistance level will be hard to breach in our view, but this is where we think Bitcoin is headed in the near-to-medium term. Any close above that price followed by continued upward momentum would be an undeniably bullish sign.
Traders and investors should still proceed with caution, however, as trading volume is still practically nonexistent, with daily Bitcoin trading volumes down over 66% from the all-time highs of December 2017.
Markets by nature move up and down, and there isn't always an underlying reason which influences price action. However, there have been some interesting and indeed exciting developments of late, some of which we covered in our last update – most notably, the arrival of Coinbase Custody.
Governmental regulation is providing the groundwork for institutional cryptocurrency adoption, and custodial services are laying out the red carpet. As long-only asset managers, pension funds and other institutional entities enter the cryptosphere, it could very well be the trigger to send prices skyrocketing again.
Of course, opening the institutional floodgates will bring all sorts of organizations including aggressive hedge funds and investment banks who employ a range of advanced strategies including long-short, short-only, and market neutral.
We are certainly witnessing seismic shifts, and prominent cryptocurrency commentator Tom Lee has reiterated his prediction that BTC will be priced north of $20K by year's end. In an interview with CNBC last week, he claimed his valuation was based on historical BTC price action relative to the cost of mining.
Even bigger price targets were placed by Bitmex CEO Arthur Hayes, who reinforced his $50K year-end BTC price prediction.