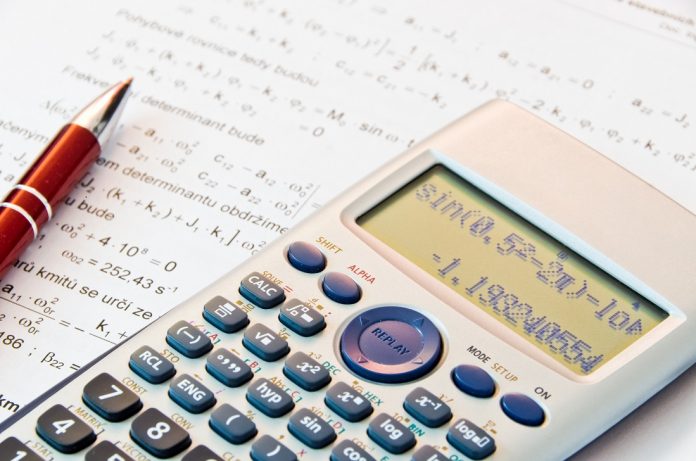 Having a hard time looking for the best test prep exams? Don't fret because you've got an array of options at hand, each of which is designated for different types of individuals. Here are some of the top picks you wouldn't regret.
ACT Test Prep
For most students, college life is one new exciting and important journey students embark in their lives. College is a challenging and critical moment for the growth of students.  With that, it is essential that students are prepared psychologically and academically. In the US, academic preparedness of students is usually determined through a national college admission test, known as the American College Testing (ACT) Program.
As an academic standard exam, the ACT test measures the students' knowledge of Mathematics, Science, English, Reading, and Writing. It is a curriculum-based exam and is accepted by four-year universities and colleges in the US. Grade 6, 7, 8, and 9, as well as high school graduates, are eligible to take the exam. The ACT test is created based on the Standards for Educational and Psychological Testing, Code of Professional Responsibilities in Educational Measurement, and Code for Fair Testing Practices in Education. The exam lasts for 195 minutes, with an optional addition of 40 minutes for an essay. It is administered on seven test dates in the US.
In addition, the ACT is not simply just an admission test since the profile and education/career planning section guides an individual for his/her life after high school. Since it can be taken in one's junior year, he/she can have the option to retake in the senior that can better your scores.
Visit PrepAway  to Download Practice Tests
GED Test Prep
Not all people are privileged enough to finish their education to the highest level they intend to. For some, certain circumstances hinder their pursuit towards education. Fortunately, the General Educational Development (GED) test is specifically designed for those people who haven't completed high school or those who haven't met the requirements for obtaining a high school diploma. A joint venture of the American Council on Education, the GED test gives these individuals the opportunity to earn a credential equivalent to a high school diploma.
Hence, passing the GED test indicates that they have already met the high school level academic skills. The exam is comprised of mathematical reasoning, reasoning through language arts, science, and social studies. For the mathematics section, it is divided into two parts and a calculator is allowed on the latter part. Meanwhile, the reasoning through language arts part has three sections and one of which is a written essay. As for science and social science, calculators and calculator reference sheets are allowed. The questions for each section are given in various formats such as multiple choice, drag and drop, fill-in-the-blank, drop-down, and select an area.
The exam may either be administered through a computer or in-person. To pass the GED test, you must score at least 145 points in each subject. And the cost of the test varies slightly depending on the location you will take it. Once you pass the test, a Certificate of High School Equivalency is given to the individual.
To prepare for the exam, there are study materials you can avail upon creating a GED account. Your GED account will serve as a one-stop shop for test prep resources. With it, you can obtain local GED classes, online classes, books, digital materials, and tips.
Visit PrepAway to download GED Practice Tests.
GMAT Test Prep
The business field is continually growing as several businesses are teeming with successful entrepreneurs everywhere. Before being able to enter business schools, passing the Graduate Management Admission Test (GMAT) is a must so that your knowledge and skills in quantitative, verbal, and integrated reasoning, as well as analytical writing, is assessed. Moreover, this will also serve as a prior predictor of student performance and success in graduate business programs.
GMAT has been used as a standard admission test by most business schools. Individuals must, hence, possess better problem-solving skills, critical analysis, logic, and knowledgeable with specific grammar, arithmetic, and algebra. The exam is offered several times per year. There is no prerequisite to be able to take the exam and is open for both bachelor's degree holders and graduating students. The GMAT exam is a 187-minute exam that is given as a computer adaptive test (CAT).
Visit Prepaway and Mba to download Practice Tests and get more details about GMAT test.
GRE Test Prep
Learning is a lifelong experience and an endless cycle. Pursuing the further tiers of education that is, graduate studies means another sacrifice and at the same time, personal growth and profound knowledge. With that, the Educational Testing Service (ETS) administered the Graduate Record Exam (GRE) test before admitting individuals to various masters and doctoral degree programs.
The GRE test is a standardized admission test, which measures the individual's analytical writing, quantitative reasoning, and verbal reasoning. It is a multistage test, meaning the difficulty of subsequent sections is determined from the examiner's performance in the prior sections. The exam lasts around three hours and 45 minutes and may either be a computer-based or paper-based test. Computer-based test is administered multiple times a year as per availability of the test center, while the paper-based test is offered only thrice a year on the months of February, October, and November.
Visit Prepaway and Ets to download Practice Tests and get more details about GRE test.
SAT Test Prep
Aside from the American College Test (ACT), students can opt to take the Scholastic Assessment Test (SAT) instead. As a standardized test, SAT is used as a college admissions test in the US. It assesses one's skills on basic critical reading, math, and writing. This test was created and developed by the College Board and is administered by the Educational Testing Services (ETS).
SAT is a three-hour exam, with an additional 50 minutes if you opt to answer the essay which is optional as well. The test is divided into three sections and is further divided into subsections. It is comprised of the following components: mathematics, evidence-based reading and writing, and essay. Unlike the ACT exam, its main focus is to test the reasoning of students, the usage of the word, and the tone and impact of word choice. The number of correct answers determines the score, with no deductions for those incorrect ones. The SAT test is more of an aptitude test that assesses one's reasoning and verbal abilities.
Visit Prepaway and Collegeboard to download Practice Tests and get more details about SAT test.

TEAS Test Prep
Getting into the field of health science is quite challenging. Hence, individuals interested in pursuing nursing or any health allied courses must take the ATI Test of Essential Academic Skills (TEAS). It is a specific test that serves as a standard admission test and predictor of student's success in the nursing or health allied program.
Created and administered by the Assessment Technologies Institute (ATI), the TEAS test measures your academic skills in science, math, reading, and language usage. The 209-minute exam is comprised of 170 questions, given in a multiple-choice format. First of all, choose to use printable prep material to find out the exam objectives and to follow the topics that need to be prepared thoroughly. After that take training courses, find video lectures. Complete your exam preparation using the exam dumps, as they are the best source to revise the material.
Visit Prepaway  and Atitesting  to download Practice Tests and get more details about TEAS test.
Conclusion
Each of these test prep exams is structured to help you prepare for the actual test. Make good use of these resources and reap your rewards by acing all of them!
Download Practice Tests at www.prepaway.com
---
This is a sponsored press release and does not necessarily reflect the opinions or views held by any employees of NullTX. This is not investment, trading, or gambling advice. Always conduct your own independent research.
Image(s): Shutterstock.com