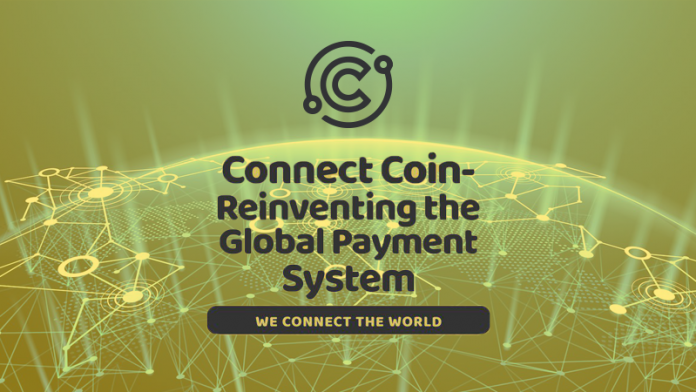 Cryptocurrency International Tanzania limited (CITL), the private limited liability company is planning to revolutionize the e-commerce industry with the launch of its innovative products. E-commerce has become an important part of the modern lifestyle. Today's generation do not want to go to the retail stores instead they want everything on their doorsteps whether it is food, grocery, clothes, or anything else. CITL believes that there could be a new business model and a new way of distribution which can improve the efficiency in logistics and backend operations and can leverage the purchasing power of the consumers.  
By launching Connect Market Place, CITL is looking forward to changing the way e-commerce industry works. Connect Market Place is a global market place where verified service providers and consumers can meet online or offline. It is a blockchain based platform where service providers and consumers can transact safely under one payment system.
Though the invention of cryptocurrencies made cross border payments very easy but this does not come without challenge. Because of some dishonest payers in the crypto industry both consumer and businesses became the victim of manipulation and scams. With Connect Market Place, CITL is planning to offer a safer place for businesses and consumers from all over the world where they can meet and buy goods and services.
Online and Offline Connect Market Places
Connect Market Place is going to use the new medium of advertising to bring verified commodity producers and service providers to the global market both online and offline. In the offline model, Connect Market Place will collaborate with local vendors such as supermarkets, shops, medical stores, hospitals, hotel and restaurants, resorts, theatres, and schools. On the other hand for the online model, the marketplace will partner with a wide variety of online businesses so that the users can get the goods and services which they are looking for.
Connect Coin (XCON)
Denoted as XCON, connect coin is a Ethereum-based coin developed to connect the world by streamlining the digital mode of payment and transfer of money across the globe. The coin aims to empower merchants by providing them with efficient, secure, and blockchain-based payment system known as Connect Pay. CITL has developed an extensive global Connect Marketplace that allows consumers and merchants from around the world to buy and sell products and services using Connect Coin.
Use of Connect Coin
To transform the global payment system and money transfer, CITL is planning to use blockchain technology and cryptocurrencies. To this end, CITL has launched a decentralized token "Connect Coin". The token is designed to facilitate the global payment system and money transfer. Connect Coin (XCON) will provide its services on the CITL Exchange Platform, CITL Training Academy, CITL Merchant Platform, Connet Market Place, and Connect Card.
Connect coin will be used on both online and offline Connet Market Places by both consumers and businesses. Connect Market Place is a next-generation decentralized e-commerce network which has plans to harness the power of distributed ledger technology (DLT) along with innovations in bulk pricing, real-time logestics, e-commerce, and cryptocurrency. The market place will also share space with other token marketplaces as a directory to share services and expand users reach and variety of available goods and services.
Connect Market Place Features
Connect Market Place has the robust vertically integrated e-commerce platform on the blockchain. The decentralized distribution system of Connect Market Place can even compete with the e-commerce giants including Amazon in reach, leveraging the existing latent capacity of garage space similar to Airbnb.
Direct to consumer technology of Connect Market Place will let the buyers group their purchases together by which the buyers will be able to meet the minimum order quantity (MOQ) requirements to gain economies of scale. This kind of model is doing wonders on the e-commerce giant Alibaba.
The delivery network of Connect Marketplace will match the local deliveries to the last mile with Uber-like capabilities where anyone can deliver the goods. The project also offers incentive schemes for Node operators to help in scaling the network. CITL is trying to combine the best of blockchain technology to offer a digital ledger to its customers which offers a fraud-proof solution and auto verification of transactions for a tamper-proof, secure, immutable audit trail. With Connect Market place, hundreds of brands will gain access to sell their products through e-commerce storefronts. Such kind of innovative steps will definitely revolutionize the e-commerce industry in near future.
Learn More about connect coin on  https://connectingcoin.io/
Telegram : https://t.me/CONNECTCOIN
Facebook : https://www.facebook.com/connectingcoin
Twitter : https://twitter.com/connectingcoin
Instagram : https://www.instagram.com/connectingcoin/
Youtube : https://www.youtube.com/channel/UCpOMai74r0oMTwHKFzXHdTw
---
This is a sponsored press release and does not necessarily reflect the opinions or views held by any employees of NullTX. This is not investment, trading, or gambling advice. Always conduct your own independent research.