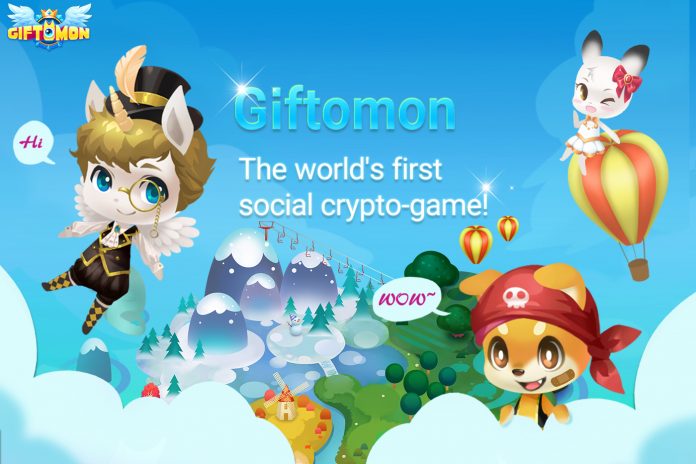 The Gifto token community deposited 1.6 million tokens in an industry-first staking program in the hit blockchain game Giftomon, with the first million pledged in 24 hours after the announcement.
Guardians of Giftomon is a new, gamified staking model where users are rewarded for storing tokens in their wallet to unlock unique and powerful in-game items in Giftomon, the flagship game of Gifto. Users clearly resonated with the challenge, and over five days raced to store tokens to unlock the highest tier of rewards, with nearly 1.6 million tokens stored in the mad dash to become a Gifto guardian.
Giftomon's in-game rewards are at the heart of why users were so eager to participate in the challenge. Based on how much gifto they stored, players could unlock anything from epic and legendary giftomon that allow them to dominate the arena, or Mcoins, an in-game currency that can be used to level up your giftomon and build the ultimate "mon" team.
The rewards system goes beyond Giftomon however, as participants are still able to use their stored tokens in the broader Gifto ecosystem, such as by sending virtual gifts to celebrities on Uplive like K-Pop star Amber Liu and WWE wrestling champion Matt Morgan, or giving customized gifts outside Uplive to content creators on Youtube like Crypto Lark. Users can even support their favorite contestants on the Bachelor Vietnam using Gifto.
Gifto is one of few tokens with a fully-functioning ecosystem based on usage, meaning that the token's value comes from its utility. Guardians of Giftomon highlights this because even though participant's wallets are stored, they are still able to engage in all dimensions of the so-called Giftoverse.
If we learn anything from this challenge is that hardcore fans of an addictive game will go so far as to stake their hard-earned tokens to get an upper hand on the battlefield. Giftomon is still in the early stages of its development cycle yet its already proven to be one of the most accessible and engaging blockchain games, borne out of Gifto's commitment to fix what's wrong with online entertainment, and is shaping up to be one of blockchain's killer apps.
Check out this review from a Giftomon fan:"i missed the CryptoKitties MEOW!! and i missed the Cryptodogs WUFF!!.. but today i was so crazy to buy some Giftomons!"
Follow GIFTO news at: https://t.me/giftoOfficial , https://twitter.com/gifto_io
This is a sponsored press release and does not necessarily reflect the opinions or views held by any employees of NullTX. This is not investment, trading, or gambling advice. Always conduct your own independent research.
Image(s): Shutterstock.com