At press time, Bitcoin, the world's largest cryptocurrency by total market capitalization is trading at a respectable price point of $6619.80– thereby signifying a relative increase of less than 1% in its value. Additionally, it is also worth noting that Bitcoin seems to be finding financial stability at long last, with the premier digital asset witnessing a growth of around 3% over the past seven days. Lastly, as things stand, the current market cap of BTC is locked at $112.56 Billion.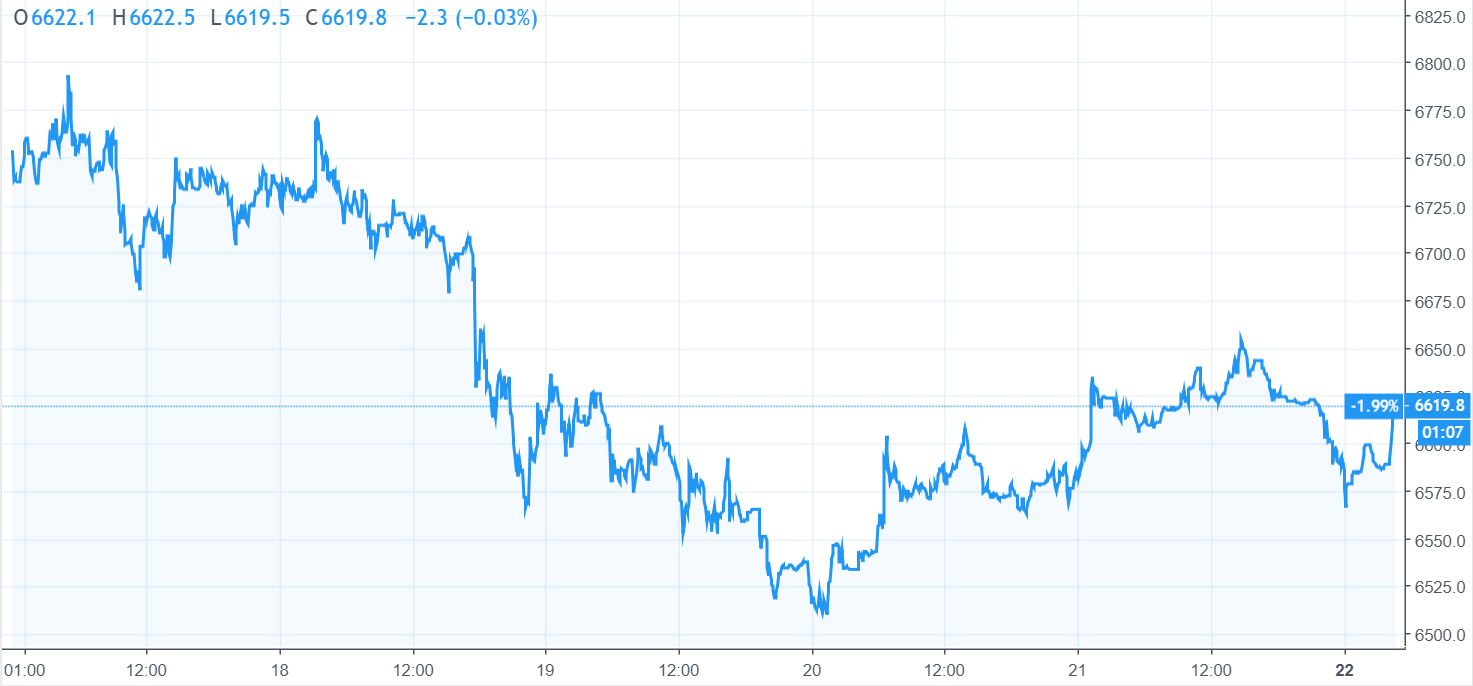 Another point worth noting in relation to Bitcoin's stable market performance is that the alt-currency recently hit a 17-month volatility low— thereby signifying its highest level of stability in more than one and a half years.  
Ethereum: Long Term Technical Indicators Suggest Currency Will Witness Bullish Movement Soon
As can be seen from the chart below, Ethereum's Relative Strength Index (RSI) has been creating a continuous formation of financial peaks and troughs, thus resulting in the creation of a 'bullish divergence pattern'.

Another point worth noting in relation to Ether's future is that the currency seems to be gradually creating a 'head and shoulders chart' which indicates that bullish movement could be on the charts in the coming days and weeks.
TRON (TRX) Network Surpasses Ether in Terms of Daily Transaction Volume
Tron has been one of the most visible blockchain platforms in the world over the past year or so. While just one year old, the project has already achieved most of its major milestones (that had been envisioned in the company's initial roadmap). For starters, the project successfully migrated to its native mainnet earlier this year, as well as entered into a host of partnerships thanks to Founder Justin Sun's amazing online presence and regular crypto activism.
However, recently Sun made a massive announcement that caught the attention of the global crypto community at large when he said that the daily transaction volume of the TRX network had surpassed that of Ether's.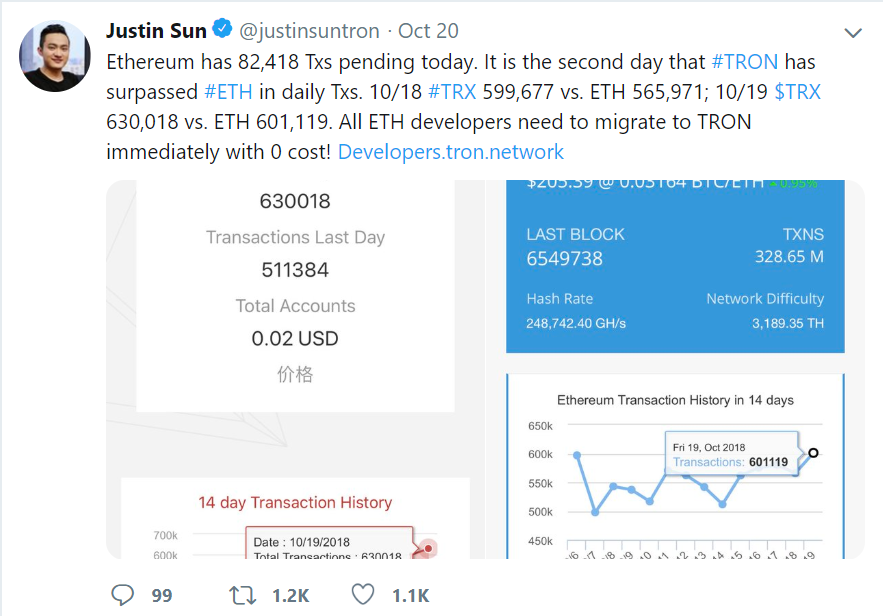 It is also worth noting that the transaction spike was not an anomaly since the TRON network has now breached ETH's daily transaction volume for a few days running. Closing out his Twitter message barrage, Sun stated that this was just the beginning of something huge and that there were "better things in store for everyone in the coming few months".
Tether Makes Impressive Recovery After Falling Heavily
Another top-10 altcoin that sent its investors into panic mode recently is Tether (USDT) after it found that the currency's value declined and stooped to around the 85 cent mark. However, as soon as the currency made its plunge, it then proceeded to once again move upwards, with the altcoin once again trading for $ 0.978.
As many of our readers may already know, Tether is a 'stablecoin' whose value is pegged to the US dollar at a ratio of 1:1 (so as to ensure long-term stability for the digital asset).
Image(s): Shutterstock.com