After it appeared as though a few early signs of recovery were beginning to set in for Bitcoin, the price of the premier crypto asset once again plunged below the $4,000 mark early today morning (after having scaled back to a somewhat respectable price point of around $4,300).
In regards to this price movement, Michael Bucella, a partner at BlockTower, said that this latest "bear run" seems to represent the "last leg" of an ongoing crypto slump. As per Bucella, once these ongoing bearish conditions subside, a lot of institutional investors will once again start to enter this financial terrain (which in turn will help spur investor confidence).
UBS Executive: "Cryptocurrencies are Flawed By Their Very Nature"
While individuals like Bucella continue to remain optimistic about the future of crypto assets, Paul Donovan of UBS was recently quoted as saying that "digital currencies can never replace fiat money since they are intrinsically flawed". Donovan's words have been echoed by many from within the investor community who are now slowly starting to question the "long-term viability" of today's altcoin offerings.
However, in light of all the negativity, many experts have continued to say that this is the perfect time to start stocking up on BTC (since the price of the premier asset hasn't been this low in over 16 months).
Technical Outlook: XRP, ETH, XLM
Even with all of the momentum that the premier asset gathered a few days back, XRP is still down by around 3% (at press time). It is also worth noting that since the 29th, XRP has not been able to scale above the $0.4 mark— thus leading many to believe that the coming few days could see the asset drop to below the $0.25 threshold.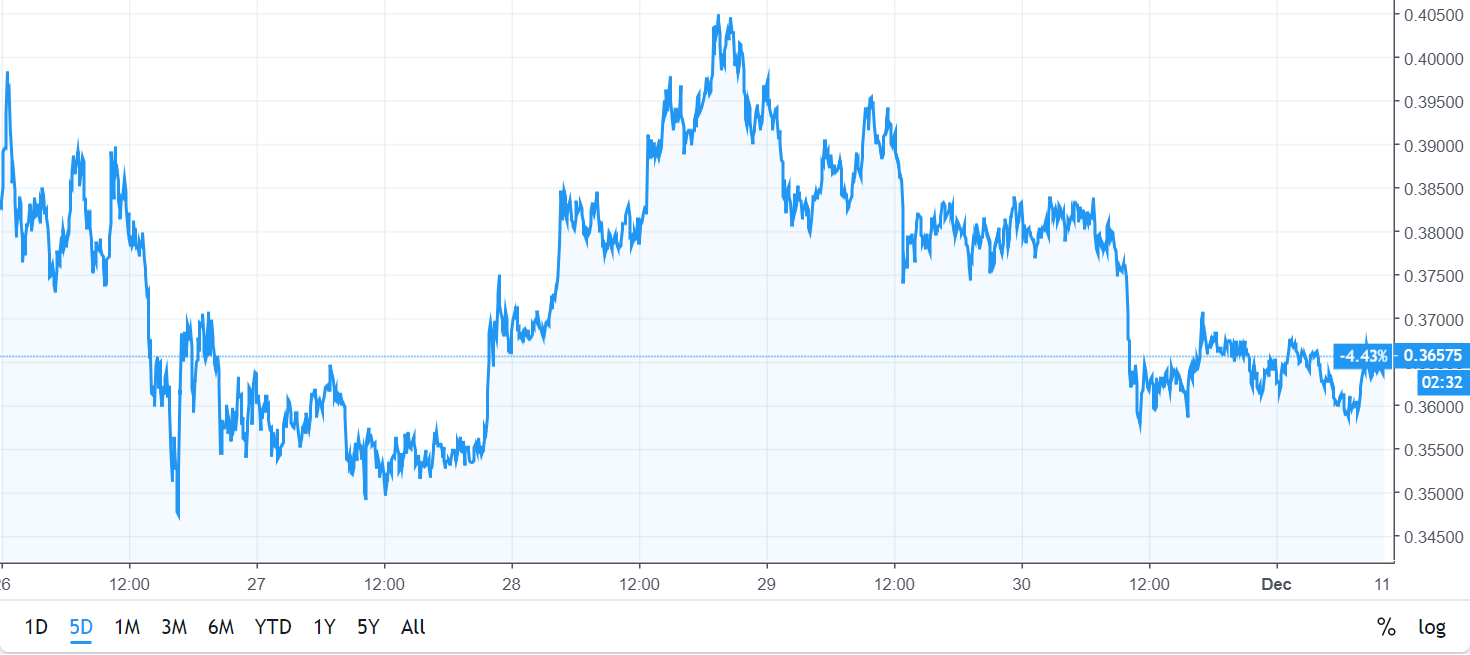 In the same breath, we can see that over the course of the past 24 hours, Ethereum has been able to rise by around 0.78%— with the alt-coin currently trading for $114.51. Since the 29th, Ether has been trying to push beyond the $130 mark (with the asset even climbing up to around $128) so as to help inject some sort of bullish momentum into the market. However, for the past day or so, the asset has remained largely rangebound between the $103-$128.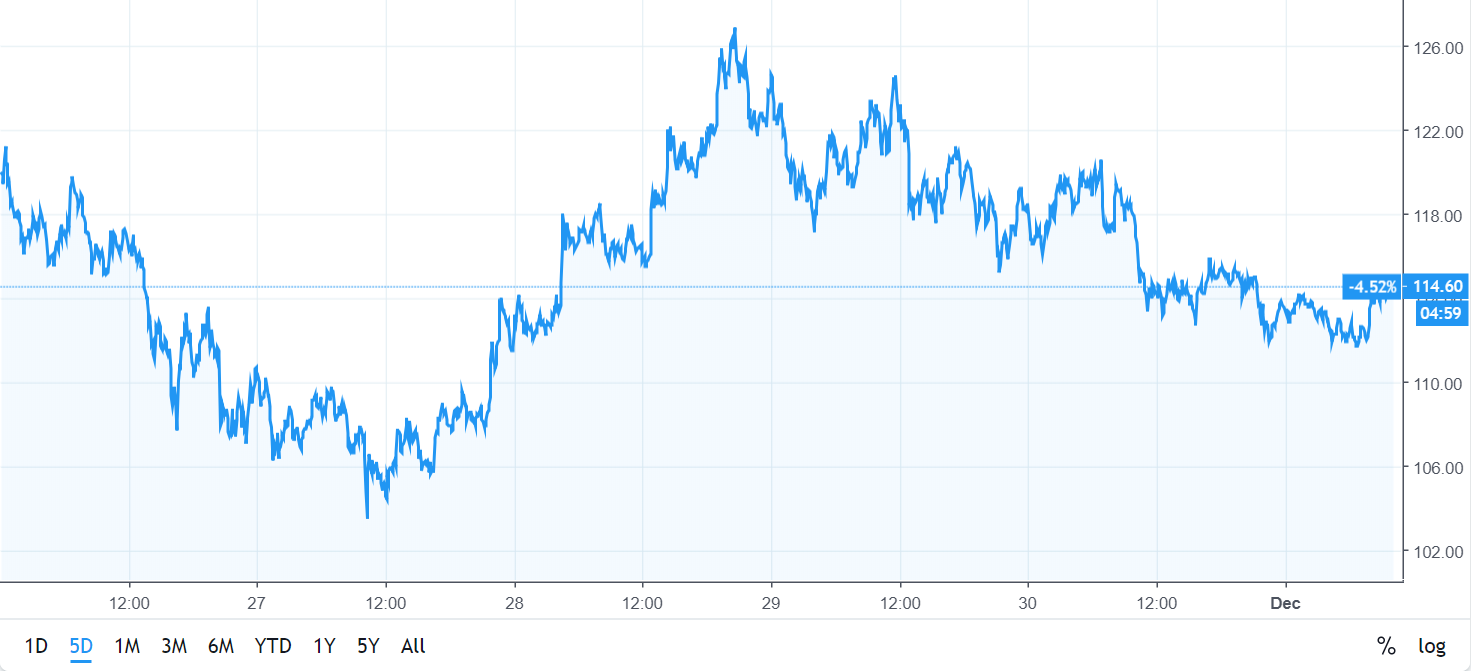 When talking about XLM, we can see that if the value of the asset continues to linger around the $0.18 mark, we could see the currency make an upward market push in the coming few days. However, if the asset drops to $0.13, we could see XLM go as low as $0.08 in the near future.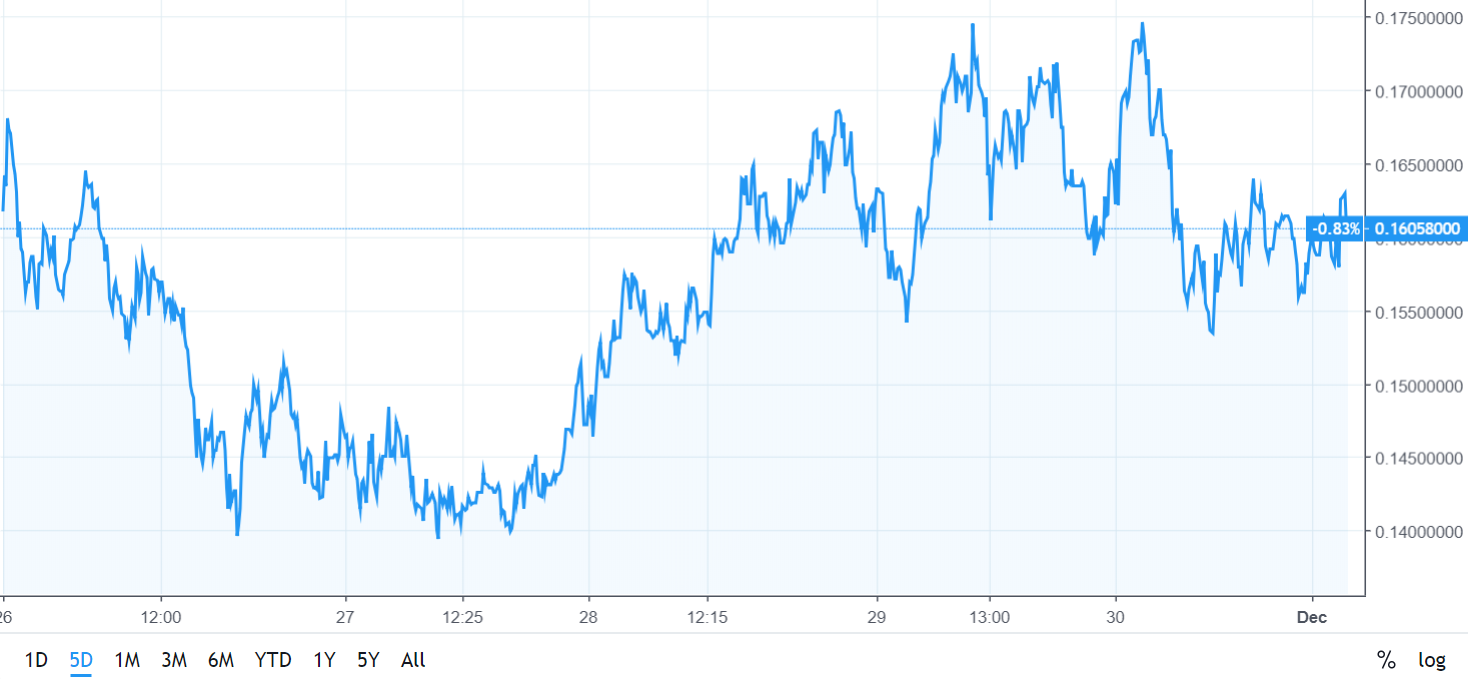 Final Take
Other than the aforementioned currencies, many of the other top 10 coins such as EOS, Litecoin (LTC), Bitcoin Cash (BCH) have also continued to remain in the 'red zone' during the last 24-72 hours. It now remains to be seen how the markets continue to evolve in the coming few days and weeks.
Image(s): Shutterstock.com