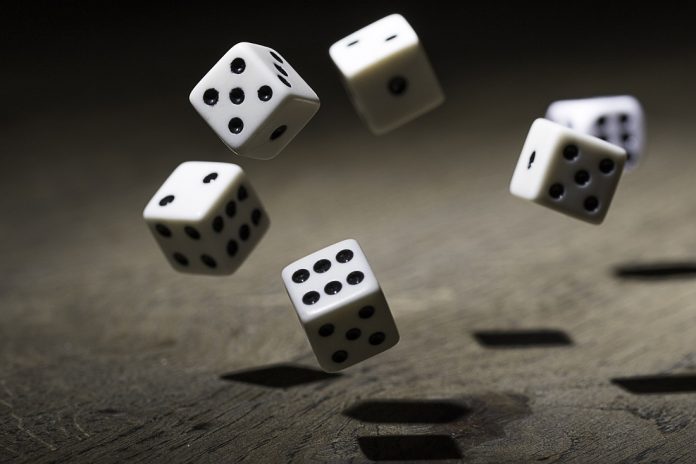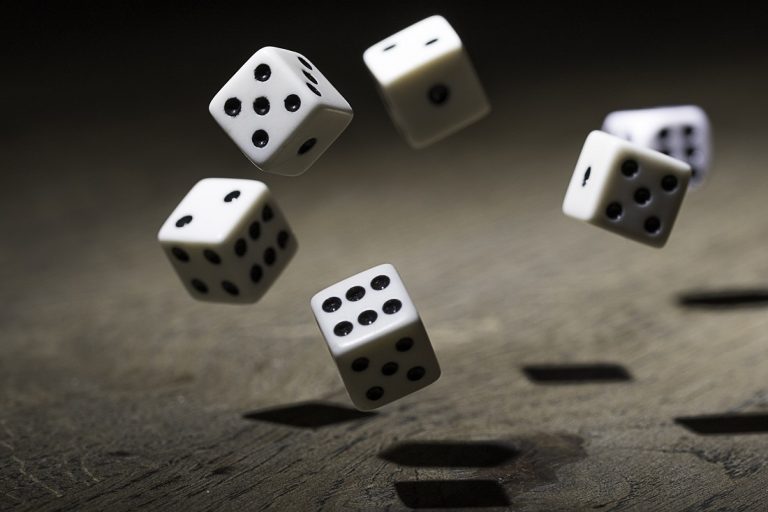 The world of entertainment has been changed completely. Implementation of the latest technology into the industry has brought about this great change, particularly the gambling sector which is now unrecognizable. The invention of cryptocurrencies has paved the way for the birth of online casinos, which immediately became popular in the gambling community where gamblers fell in love with the extreme flexibility that came with the crypto gambling sites. These gambling sites required no users to be physically present at specific locations, removing the need of wasting useful time and energy in order to gamble. Furthermore financial transactions are more secure, seamless and convenient due to the use of cryptocurrencies. Thus, online casinos started a revolution that completely altered the gambling industry forever.

To accommodate the bulging number of gamblers, online casinos have sprung up all over the internet; sadly many of these gambling sites are not properly equipped to handle the high expectations of gamblers. As a result many gamblers are left with a horrible taste of what online gambling could be. In such cases it is up to elite online casinos to set a standard that the industry can follow. It is here that the elite gambling site renowned as CryptoGames excels immensely and draws a fine line between itself and other online sites. It started its journey as an ordinary slot machine that soon started to generate immense interest from gamblers all over the globe.
It drew enough love and devotion from its peers to become the largest crowd funded casino ever!  Today it has over 5 Billion registered bets and is one of the leading online casinos in the industry! 
What Gives CryptoGames the edge in this saturated industry?
CryptoGames is an elite gambling industry that has set an impressive set of attributes that help it establish its utter dominance in the gambling industry. Operated by an extremely capable group of professionals, the site is always at tip-top condition.
The administrators and the moderators communicate effectively with the users in the site and efficiently solve any issues or problems they face. The deposit and withdrawal options make all financial transactions extremely easy and convenient for the users. The security protocols adapted by the site are completely shatterproof and ensure absolute security against all types of attackers on the internet. The library of old school games that CryptoGames possesses are immensely popular amongst veteran and ardent gamblers and can be easily learned by any newcomers with the help of the numerous tutorials and guides that CryptoGames provides.
Furthermore, CryptoGames always celebrates a plethora of promotional events that are hosted all throughout the year presenting users with countless opportunities to claim lots of free coins, lottery tickets and many more lucrative rewards. The monthly wagering contests hosted by CryptoGames present users with a chance to showcase their gambling prowess and another opportunity to grab more remunerative rewards.
CryptoGames also hosts an enormous community of users filled with like minded individuals. With such impressive attributes CryptoGames sets a high standard in the gambling industry that few casinos can meet.
Learn about CryptoGames' simple and easy to use interface
CryptoGames has an extremely user friendly platform that would impress any gambler browsing through the site. This platform is extremely easy to navigate even for novices but is laden with loads of handy features. A new account is instant created for new visitors on the site so that no one has to manually open a new account. The account can then be personalized accordingly by the user, for example setting up a nickname or a good looking theme.
If the user further wishes to continue playing after testing out the casino, the user can secure his account by just setting up an email and a password. The efficient responsive design and mobile support that the site has, allows users to enjoy site benefits from their comfortable mobile devices.
The games that CryptoGames provides are renowned for being provably fair. This means that CryptoGames is completely impartial and unbiased and that it will never cheat its users out of their rightful winnings. Winners are immediately handed their prizes as soon as they win them.
This is done by the application of hashes and seeds which users use to verify bets.  Randompicker, a third party website which makes use of anti cheating techniques, is used to create unbiased and arbitrary results of lottery winnings, ensuring completely random and impartial results.
Security Protocols are absolutely shatterproof and ensure complete safety of user funds
Malicious hackers and attackers are always surfing the internet in search of any weak signs of security that they can breach to grab valuable user funds. These atrocious attackers will resort to any means to get their hands on cryptocurrency, therefore it is of extreme importance that sufficient steps are taken to thwart their attempts.
The security protocols that CryptoGames has implemented ensure complete protection from these hackers who can never touch user funds protected by CryptoGames. The site uses SSL encryption along with two-factor authentication which ensures safety of user funds even if user account passwords are compromised. Email confirmation is always mandatory for withdrawal of funds, preventing removal of user funds by attackers even if they manage to get into user accounts.
Finally, even in dire cases where the casino itself is under direct attack, complete security of user funds are maintained as the funds are stored in cold wallets. All of these protocols completely put a stop to the horrendous efforts of attackers and establish absolute safety and security of user funds.
Relish the smooth and seamless financial transactions
CryptoGames has undertaken multiple measures to facilitate the smooth and seamless flow of cryptocurrency during financial transactions. Transactions done through 10 different forms of cryptocurrency are accepted by the giant gambling site, presenting users with a plethora of options to fund their account. Users can make transactions with any of the following currency – Bitcoin, Dogecoin, Ethereum, Litecoin, Dash, Gas, Monero, Stratis, Bitcoin Cash and Ethereum Classic.
The extremely useful built in exchange system allows users to switch between any of the supported cryptocurrency. CryptoGames also has integrated CoinSwitch on its platform enabling its users to convert most of the altcoins coins they own to the coins supported by the casino.

Breathe in the air of celebration and partake in numerous promotional events!

CryptoGames celebrates various events and promotions all throughout the year! These events provide users with numerous opportunities to claim lots of free coins, voucher codes, lottery tickets and other lucrative prizes!
Last year, CryptoGames hosted special Anniversary, Thanksgiving, Christmas and Halloween events for its user base and during the event those who couldn't participate also got to enjoy some sweet treats via their registered email! Mondays are never boring in CryptoGames as every Monday there is a "No Bet Speed" Limit.
During this event a larger number of bets per second can be placed, thus users are provided with an invaluable opportunity to win more coins and remunerative prizes.
There are even more opportunities to claim free rewards! Incentives like faucet hand out free coins to users that they can use to test strategies. These are extremely handy as they give users opportunities to try out their new techniques without incurring losses. The gamblers with higher level of faucet can claim more of these coins than those with lower faucet levels. Users have to complete specific tasks to raise faucet levels.
Rain is another invaluable boon for users. Users are rewarded for their extreme helpfulness and friendliness via "rain" which is a special feature of chat box that gives active chatters free coins at random intervals. Spammers are not given anything, so only the rightful users are rewarded for their deeds.
Lastly, CryptoGames has games that holds lucky jackpots! Dice and Roulette currently have enormous jackpots that have heavily interested a lot of users at CryptoGames, who are extremely determined to win these prizes! The Dice jackpot of Bitcoin currently stands at a whopping 3.81 BTC, which will one day be awarded to an extremely lucky gambler! 
The aura of healthy competition will invigorate your gambling spirit!
Every month CryptoGames hosts extremely lucrative wagering contests! These monthly wagering contests are the ultimate test of luck and determination! This is where veteran gamblers put their experience against the firm determination of novice gamblers. The victors of these contests are hailed as champions of the month and are awarded with loads of remunerative prizes.
The winners are also crowned with exclusive VIP tags, granting them access to special site wide privileges that only they can enjoy! The tags will last till the start of the next tournament granting the victors ample time to reap their winnings.
Make the prudent decision of selecting CryptoGames today

In this tech savvy era, ensuring the perfect use of one's time is extremely important. A gambler has to decide on the best online casino to ensure that his time, energy and cryptocurrency is put to perfect use. The elite gambling site, CryptoGames can easily satisfy the expectations of any ardent gambler in the world and provide even more.
Its fantastic user interface enables users to effectively browse through the site. The wonderful deposit and withdrawal options ensure seamless and smooth flow of cryptocurrency. Impenetrable security protocols protect user funds even in the direst cases. The competitive monthly wagering contests and the numerous promotional events will keep users engaged for years on end.
All of these enable CryptoGames to assert its complete dominance in the world of gambling and helps establish itself as one of the greatest online casinos in the internet. Join CryptoGames today and be a part of this magnificent gambling community. Through CryptoGames you can make your wildest and greatest gambling dreams come true.
Links of interest
CryptoGames : https://crypto.games/
Facebook: https://www.facebook.com/CryptoGames/
Blog: https://blog.crypto.games/
Twitter: https://twitter.com/Crypto_Games
BitcoinTalk ANN: https://bitcointalk.org/index.php?topic=750760
Discord: https://discord.gg/xassxQr
Image(s): Shutterstock.com