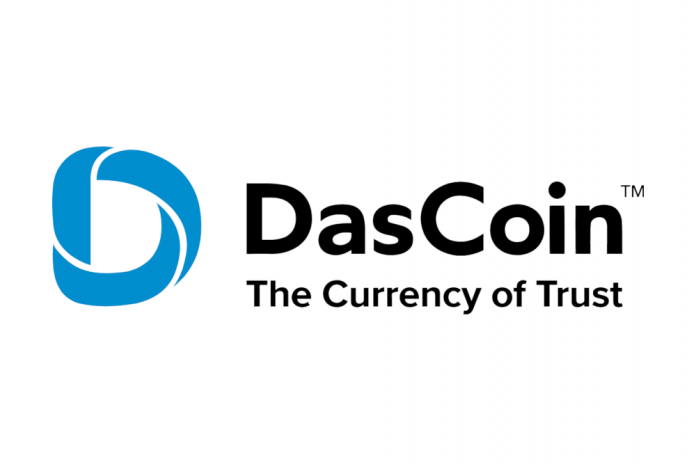 Michael Mathias, DasCoin's CEO has made an announcement that DASC is due to go live on CoinBene – a top global exchange for cryptocurrencies and a key step in DasCoin's forward momentum. This popular exchange will allow easier public trading for everyone involved.
Easy Access to DasCoin
CoinBene is a successful exchange, consistently ranking among the top 10 on CoinMarketCap, making this Singapore-based exchange an ideal choice in DasCoin's continuing to move forward. CoinBene is an exchange that has just over two million current users spread through 150 different countries, processing nearly $4 billion every month. This massive Asian cryptocurrency network of traders will have access to DASC when it goes live, allowing for greater exposure.
Details
There are plans for similar announcements as Mathias works to get new listings for DASCon well-known exchanges. DasCoin will see improved global reach with this expansion and, therefore, more forward movement. A London event saw DasCoin expand as it joined EUBX, BTC-Alpha and CoinFalcon. Vetting exchanges took several months before the decision to list on CoinBene became finalised.
Why CoinBene?
There were several reasons for CoinBase's selection as an exchange. At the forefront of these is its easy digital access. Moreover, there are seven different language choices on CoinBene, a minimal learning curve for inexperienced users, and an exchange interface that is familiar and user-friendly.
Changes on DasExchange
You can still trade DASC on the internal DasExchange, allowing for use of its order book, buying, and selling. There has been an adjustment allowing for the increase in users who are utilizing the wide range of information to make their buying and selling choices. Once listed to two decimal places on DasExchange, DasCoin currently has a minimum of five decimal places. The entire process allows for more transparency when matching buy and sell orders and allowing for pricing differences.
DasCoin's Future Advances
Being included on CoinBene exchange isn't the only news involving the cryptocurfrency. Mathias has big plans for the exchange. In addition, industry leaders such as CoinMarketCap and Blockfolio have listed DASC, with more announcements expected at a later date. Finally, July 2018 saw a dramatic decrease in blockchain speed, moving down from six seconds a block to three seconds. This secures the cryptocurrency a place as one of the fastest blockchains available.
This is a sponsored press release and does not necessarily reflect the opinions or views held by any employees of NullTX. This is not investment, trading, or gambling advice. Always conduct your own independent research.
Image(s): Shutterstock.com