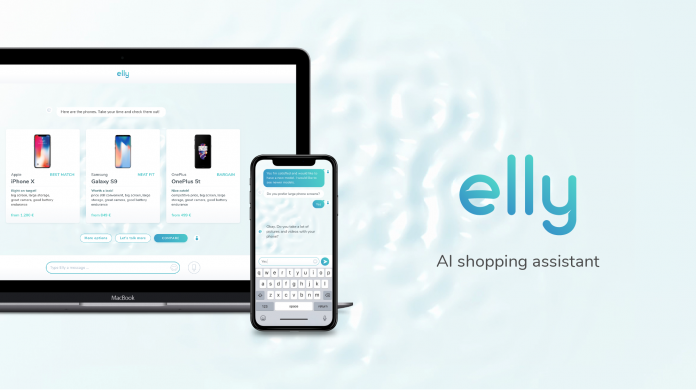 After successfully completing its public crowdsale in May by raising over 10 million USD, the Eligma startup is now well on its way towards disrupting commerce with the latest technologies. The first of its roadmap milestones was reached on 5 September by presenting the MVP in the form of Elly, an AI shopping assistant. Elly is training to help users with personalized product discovery − suggesting not only the best price for the features important to the user but also alternative products with better qualities for the same or less money. On 12 September, this product will be followed by Elipay, a solution for paying with cryptocurrencies at online and offline stores to further the use of crypto in the mainstream. Arriving at the market ahead of the roadmap, Elipay is expected to be present at about 100 stores at the time of its launch. Numerous other innovations are to follow, enhancing daily shopping with AI and blockchain.
AI product discovery to save time and money
Commerce is experiencing an internetization, but the consequences may not always be positive for the consumer. Online product searching is not as easy as it could be because the current product search options result in an enormous quantity but not quality and personalization of the search results. Founded by technology experts and seasoned entrepreneurs, the Eligma company is set on transforming the way we buy and sell products online. Launched on 5 September 2018, chatbot Elly is the introductory version of their AI assistant training to help people shop. The aim is for Elly to evolve into a tool saving people time and money not only by finding the best deals online, but also by getting to know the user and offer price-to-quality recommendations based on what features the user finds the most important. As an MVP, Elly is being refined through early adopter feedback, so the more users she interacts with, the better and more knowledgeable she will become.
Elly as an MVP and final product
Already as an MVP, Elly is available in both the computer and mobile versions, and supports voice recognition.

She is based on an original chatbot framework as well as on product discovery algorithms.

Like real sales assistants, Elly is being trained on product characteristics, at this MVP stage in one product category with a limited database (mobile phones), but there is further data added on a daily basis.

Elly can remember interactions with an individual user for future reference and personalized shopping advice.
End product features:
There will be more product categories and data added continuously.

The (optional) memorization of the chat with a user will result in gathering knowledge on the user's preferences and effective recommendations across a variety of product categories.

User interaction and additional data will be used to shape the product according to user input, which will make Elly increasingly 'smarter' as time goes by.
Elipay: cryptocurrencies in daily shopping
As a member of Blockchain Alliance Europe, Eligma aims to contribute to the development and awareness of blockchain, and also develops products to further its use in the mainstream. Elipay, a mobile application for paying with crypto at offline and online stores, will be launched on 12 September – initially in Slovenia, with international markets to follow. Elipay is currently tested at BTC City, a major shopping and business complex in Central Europe. Consisting of over 450 stores, 70 bars and restaurants, a theatre, a Cineplex, a waterpark, etc., BTC City boasts 21 million visitors a year as well as a great amount of startups and other innovative companies in its area. In partnership with Eligma, BTC City is developing into the first Bitcoin City™ in the world – a commerce ecosystem offering latest technological solutions including Elipay. Initially, Elipay will accept Bitcoin, Bitcoin Cash and Ether, with the technology to accept ERC-20 tokens developed as well.
A vision of smart commerce
The ultimate goal of Eligma is to create a commerce platform where people will be able to easily discover and buy items, track what they own through a digital inventory and be assisted with selling the items they no longer need; the latter will be done with an AI solution tracking the prices of the things they have and suggesting the best time to sell them. Most of the operations will run on Eligma's native ELI token, which is currently listed on BitForex, Bancor, Livecoin, Coinbe and Tokens.
This is a sponsored press release and does not necessarily reflect the opinions or views held by any employees of NullTX. This is not investment, trading, or gambling advice. Always conduct your own independent research.
Image(s): Shutterstock.com