Things just keep getting worse and worse for Ethereum, as the once premier asset has now stooped to a new 2018 low of $136.2 (at press time). This latest development is quite alarming since Ether has been in a rapid freefall over the past couple of days– with the currency dropping from the $200 range to around $130 within a span of just 72 hours.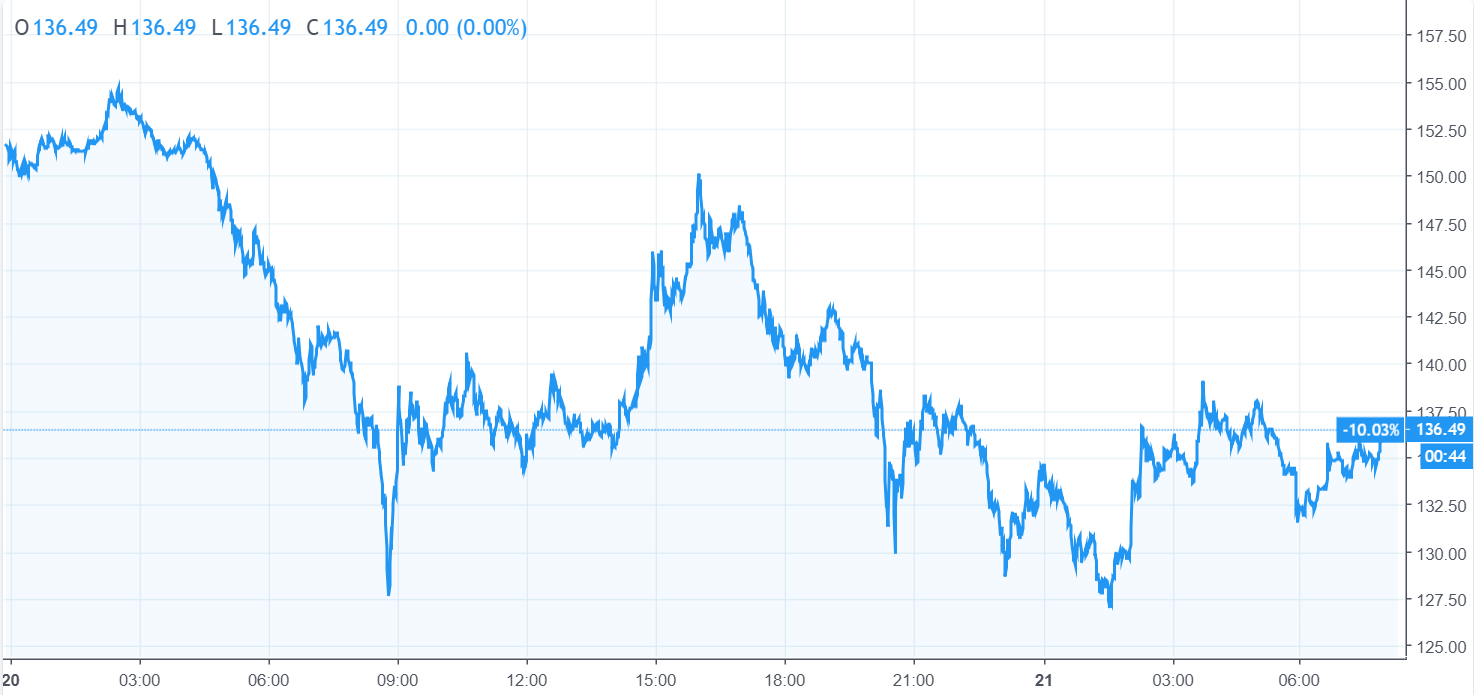 It is also worth noting that over the course of the past week, ETH's total market cap has slid below that of XRP's and now stands at just $13.7 Billion (as compared to over USD $20 Bln just a week back).
Craig Wright: "Ethereum (ETH) is absolutely worthless"
Following the recent Bitcoin Cash (BCH) hard-fork debacle wherein Dr. Wright tried to lead a mutiny so as to break away from the original BCH chain (in an attempt to promote the use of BCH SV), it has now come to light that Wright believes Ethereum is a currency that "no longer has any intrinsic value associated with it".
Also, via a tweet posted a few days back, Wright went on to say that as things stand, Ether has no real use-cases left and that the alt-coin was due to suffer a long, slow and painful death (over the course of the coming few weeks and months).
Any use-case for ETH no longer exists following the confirmation by the @SEC_News on ICOs. All as I have been trying to say for years.

Next target, XRP. Another illegal unregistered security platform to take down.

— Dr Craig S Wright (@ProfFaustus) November 17, 2018
If that wasn't enough, Wright then went after XRP, by pointing out:
"For XRP not to be a security, it will need to be a real utility offer. IF something is exchanged with expectations of profit, it is not a utility token."
He then added:
"XRP is the biggest scam in the space. I look forward to when this sham offer is revoked. This idea of issuing non-registered securities and selling to noobs who want to get rich without working is nothing new and neither will be the take-down."
Final Take
With this fresh new bear run, Ethereum has truly been brought down to its knees. It now remains to be seen how long this current economic climate persists as well as how low ETHs prices continue to fall (over the coming few days)
Image(s): Shutterstock.com