Ethereum's market woes continue as the premier asset has just fallen to a fresh new low of $159.19, thereby effectively reducing the currency's total market cap to around USD $16 Billion. However, with this fresh new slump, analysts all over the globe are saying that the worst is yet to come and that ETH could slide below the $150 threshold in the coming few weeks.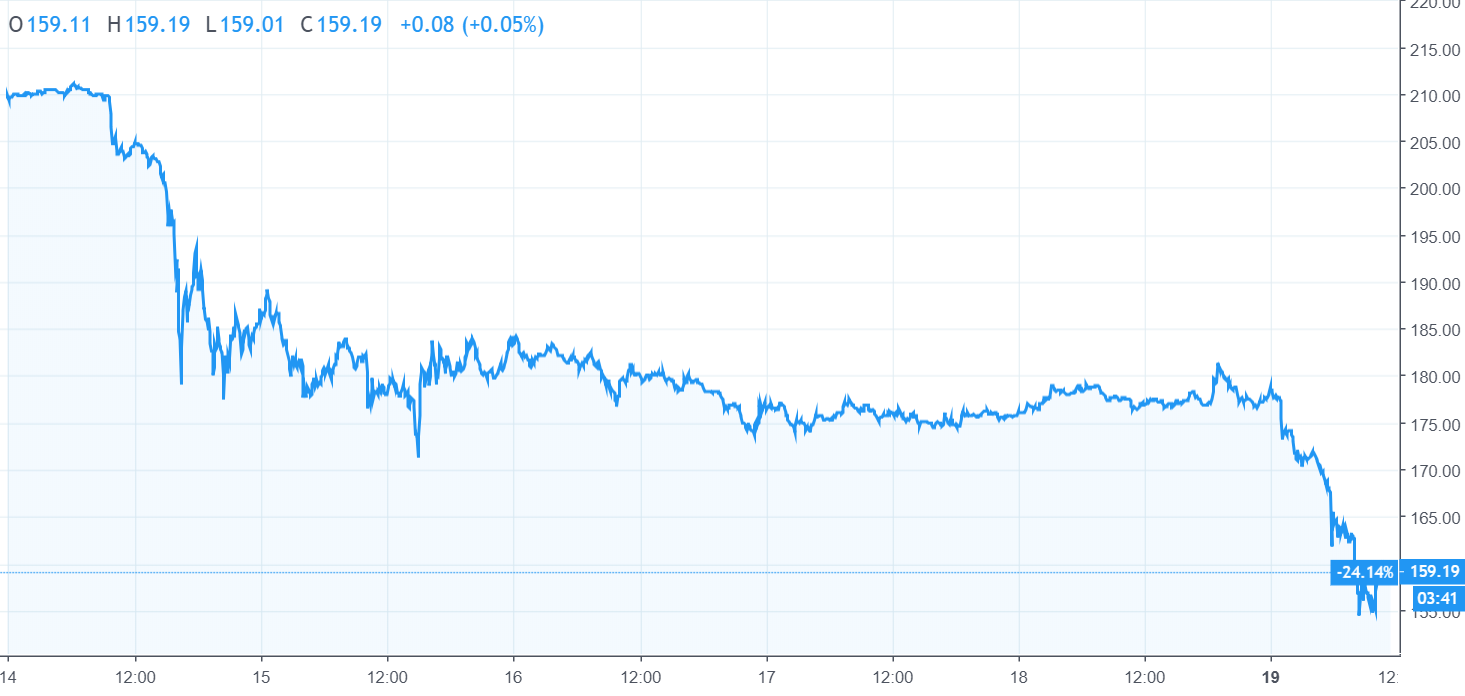 XRP Takes Over From Ether
During the last few months, Ripple's native currency offering, the XRP, has been able to garner a lot of traction and push ahead of Ethereum.
This became all too evident over the course of this past weekend when XRP was able to push its total market cap to an impressive sum of around $20.4 billion (a figure that is nearly 12% higher than that of Ethereum at the time of writing this article).
If that wasn't enough, it is also worth mentioning that following the recent bear attack that engulfed the crypto sector earlier this week, XRP has gone on to witness an overall gain of around 20% in its intrinsic value.
In terms of why the altcoin space is witnessing such a turbulent phase, many experts are saying that the recent Bitcoin Cash (BCH) hard fork could partially be behind the initial sell-off which saw billions of dollars being erased from the value of premier cryptos like Bitcoin and Ethereum.
Another reason for the recent drop-off could be that investors are now beginning to become a bit scared of the chaotic nature of "crypto assets" and are thus finding them to be increasingly less suited as being 'long-term stores of value'.
Ether's Long-Term Outlook
A quick look at Ethereum's recent trade cycles makes it all too clear that the currency is facing immense bearish heat at the moment. From a technical perspective, we can see that the digital asset was recently able to move above the 23.6% Fib retracement level of the recent drop from the $205 high to $165 low. With that being said, Ether's total upside move has been capped by a resistance region of $179-180.
Lastly, due to the volatile state of the digital currency market right now, it appears as though ETH's near future will be one that is full of price swings and unpredictability.
Image(s): Shutterstock.com