At press time, the world's second largest cryptocurrency by total market capitalization is trading at a price point of $206.49—  which is around 2% less than its relative value from yesterday afternoon. However, it now appears as though the public perception of Ether seems to be taking a turn for the worst, with many analysts referring to the currency's success last year as being part of a "massive economic bubble".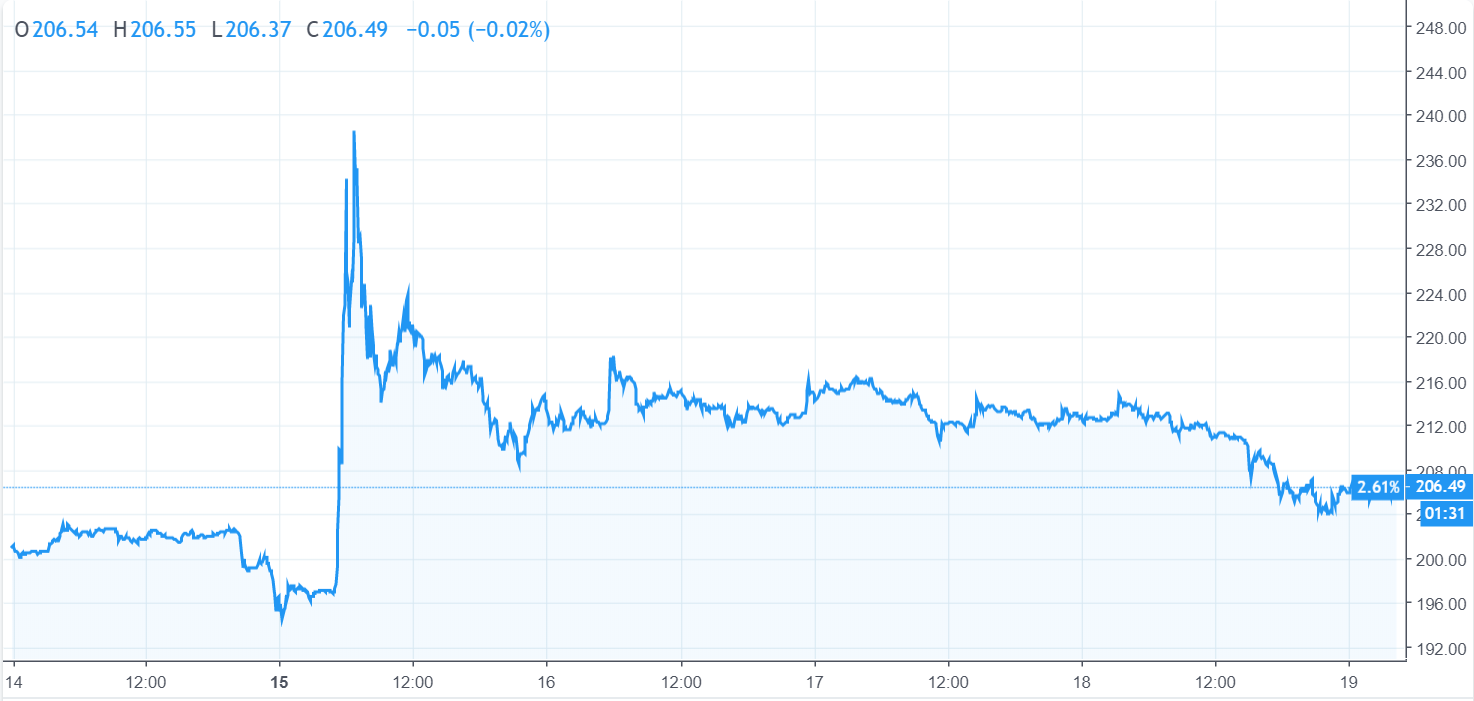 Ether's Value Has Dropped By Over 70% Since Late Last Year
As many of our readers already know, after climbing to an ATH of $1,400 earlier this year, Ethereum has had quite a rough showing all through 2018, with the currency currently trading around the $200 mark— thereby showcasing a price drop of more than 70% since January this year. The same trend has been observed for Bitcoin( BTC) as well, whose value too has dropped by more than 50% since hitting its all-time high of around $20K late last year.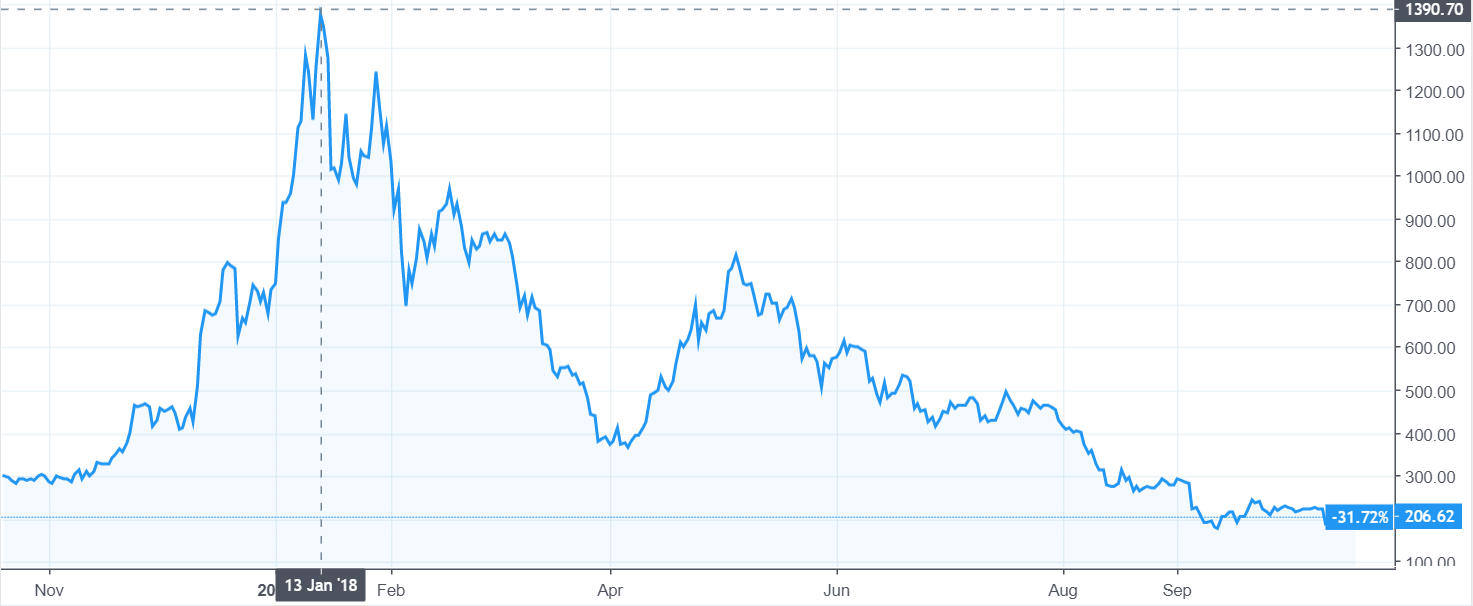 In this regard, many crypto analysts are now saying that the Initial Coin Offering (ICO) boom of 2017 created a sort of hype amongst entrepreneurs which then soon popped, leaving a lot of Ether supporters licking their wounds. Similarly, as reported by NullTX earlier, as soon as ETH's slide started earlier this year, many ICO projects started to dump their digital holdings in place of conventional fiat assets (thereby putting even more pressure on the currency's value).
To put things into perspective, a report released by BitMEX last month showed that more than 200 ICO projects have already sold as much Ether as they raised in US dollars (which works out to around $5 Bln).  
Ethereum Foundation Announces the Winners for its Wave 4 Grants
A couple of days back, the Ethereum Foundation announced the winners for its fresh wave of economic grants which are meant for those entities that are actively contributing to the Ethereum ecosystem in one way or the other.
In all, a total of 20 startups received some sort of financial incentive from the foundation, with some of the primary recipients including:
Prototypal: The firm received a total of $375K for its R&D associated with Front-end state channels.

Finality Labs: Received a sum of $250K for their R&D related to Forward-Time Locked Contracts (FTLC).
Other notable beneficiaries included Kyokan, EthSnarks, ACCT, all of whom received amounts ranging between $40-$250K.
Final Take
Lastly, it is worth talking about the recent Constantinople debacle wherein the Ether dev community could not implement its much-awaited hard-fork due to a bug that meddled with the network's consensus algorithm.
In relation to this matter, Lane Rettig, a core developer for Ethereum, said:
"Apparently, there was some confusion over the meaning of terms like 'transaction' and 'execution frame' that may have contributed to the bug. In this case, it was necessary for nodes to turn off discovery entirely and manually enter a set of peers to get caught up to the right chain"
With that out there, it now remains to be seen how the Ethereum community comes together to sort out this issue out.
Image(s): Shutterstock.com