To put it mildly, the past few days have not been not been kind for the global crypto sector, with almost all of the top 10 altcoins in the market (barring Tether) witnessing a tremendous loss in their intrinsic values (over the course of the last 72 hours). In this regard, Ether has been no different, since, during the aforementioned timeframe, the premier currency has slid from a comfortable price point of around $210 to $176.45 (at press time).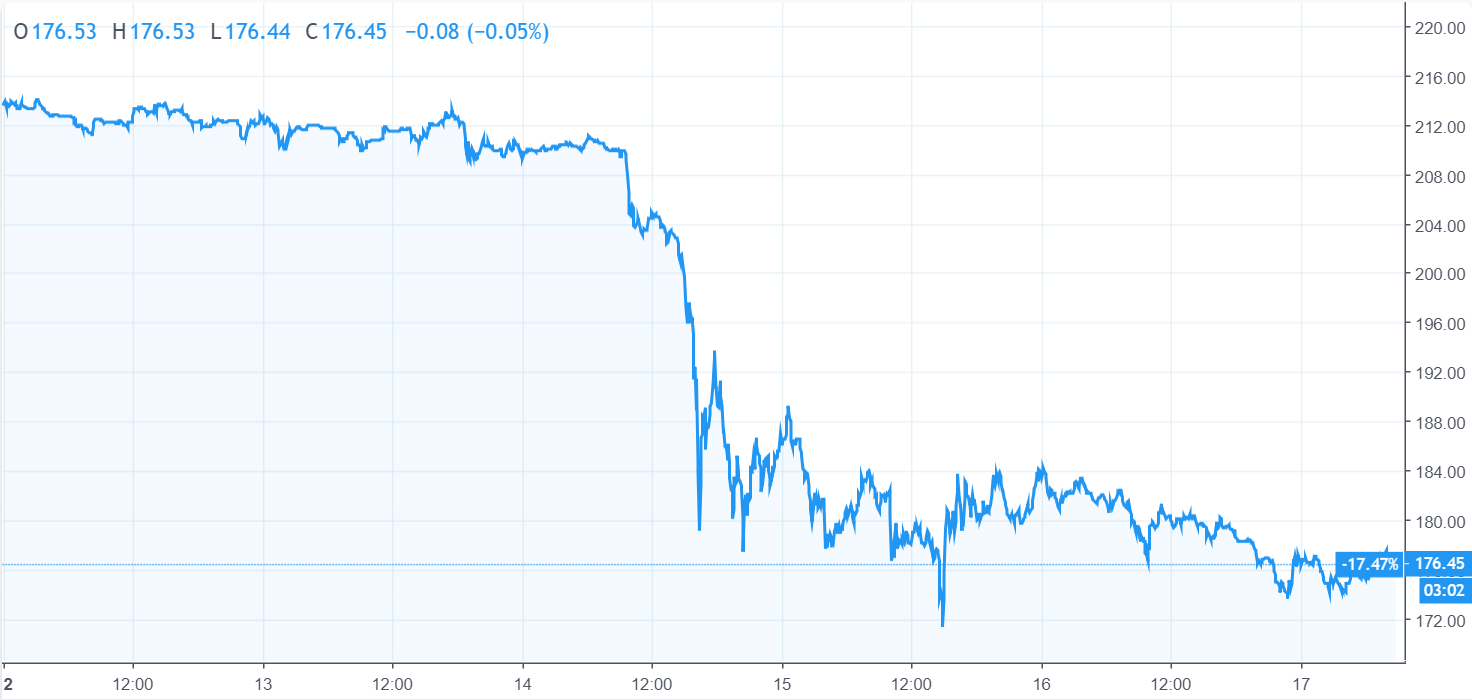 Long-Term Outlook
Even though Ether was witnessing bullish movement through the first week of November (with the currency even scaling up to a relative high of around $225), the current 12 and 26 day EMA's for the premier asset are 'horizontally flat'. If that wasn't enough, Ether also fell to a fresh annual low of $174.64 yesterday afternoon (thereby putting the currency in the oversold region of the market).
Also, for buyers looking to initiate ETH-based trades (in hopes of a bull run triggering in the near future), it is expected that Ether will once again start to rise once the currency reaches its "oversold territory". With that being said, the current state of Ethereum is really poor— with the currency currently sitting below its 12-day EMA (thus indicating that a bearish trend is going to persist for the foreseeable future).
CNBC Report: "Ethereum Mining is No Longer Profitable"
As many of our readers may already know, Ether mining has been a lucrative business prospect for many independent miners over the course of the past 2-3 years. However, thanks to the state of the crypto market right now (as well as rising electricity costs), ETH mining is no longer a viable/profitable economic venture.
In this regard, a recently released study study by CNBC claims that as of November 2018, the profit yield in relation to ETH mining has now reduced from $150 per block (as per August 2017) to almost nothing today.
Final Take
The current state of the altcoin sector right now is quite delicate, with no-one really knowing what the future has in store for this burgeoning market. However, one thing is for sure that the coming few days and weeks will definitely not be without their fair share of drama.
Image(s): Shutterstock.com