In another disastrous day for the crypto market as a whole, Ether, once the second most valuable crypto asset in the world, has just slid to a fresh annual low of USD $106.41. This latest price drop follows what can only be considered to be ETH's worst financial run in over 16 months, wherein the premier crypto asset dropped from above the $210 threshold to below $110 (within the span of just a few days).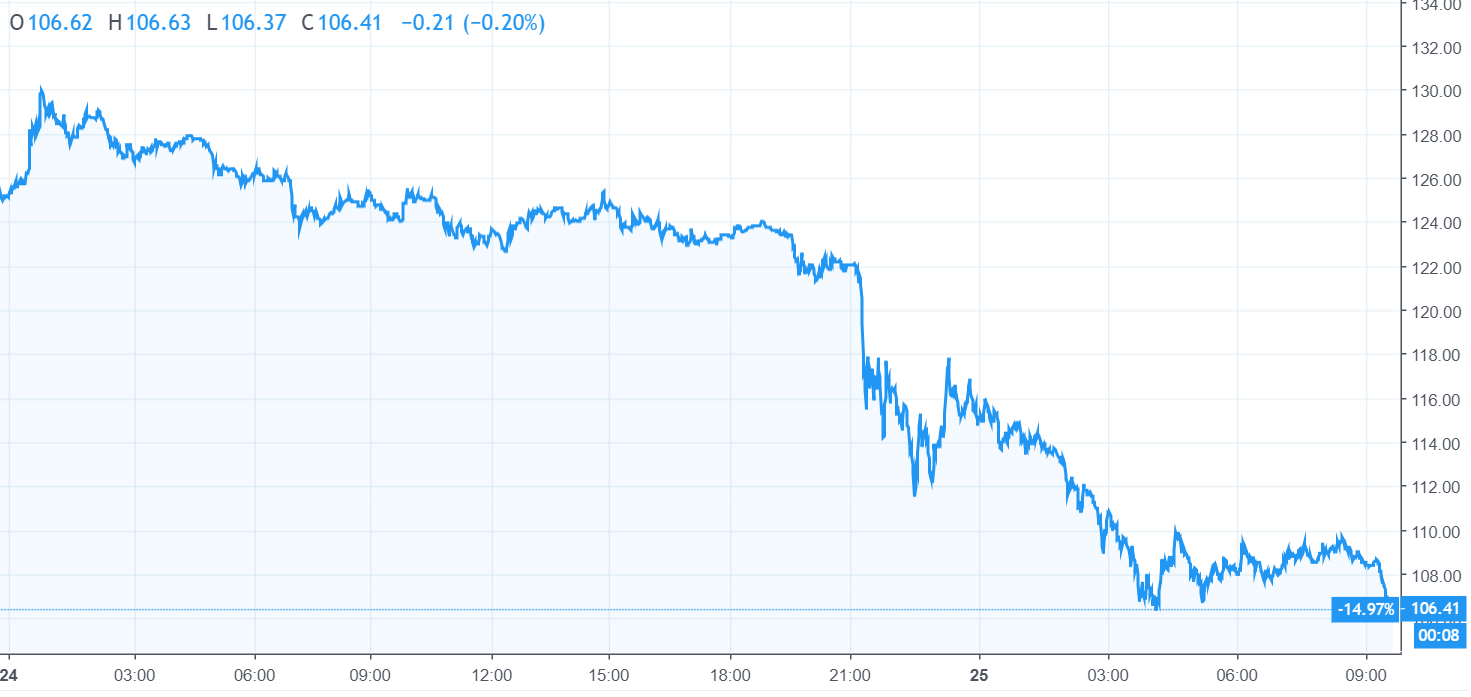 Report: Whale Looking to Dump 30,000 ETH
In another piece of unwelcome news for the Ethereum community at large, it now appears as though a crypto whale is looking to get rid of 30,000 ETH, primarily because the altcoin market has been gripped by a "panic-driven" sentiment at the moment.
To elaborate further on this matter, we can see that the above-mentioned amount of ETH has just been moved from an "unknown wallet source" to WrappedEther. Many independent researchers and experts are saying that the Ether probably belongs to an established ICO project that is looking to minimize its losses.
Lastly, it is also worth noting that the aforementioned transaction was made using 60 GWEI at a transactional cost of $0.18. Readers who are interested in sourcing more details regarding this latest transfer can click on the following link.
The Future Looks Bleak For ETH
From a technical standpoint, we can see that Ethereum's major support line of $120 was recently breached with the currency stooping all the way to the $106 mark just a couple of hours back. However, it now appears as though Ether could be all set to test the sub-$70 region — with many analysts even predicting the altcoin to stoop below $60 in the coming few days and weeks.
Lastly, as a consequence of this fresh new downward spiral, it would not be surprising to see many major ICO projects sell-off their remaining Ether holdings (before the existing situation goes completely out of control).
Final Take
Things keep getting worse for the crypto sector, with many big names such as Bitcoin also struggling to garner positive momentum over the course of the past few days. It now remains to be seen if the coming weeks and months will allow for any silver lining to emerge and provide investors with some sort of financial respite.
Image(s): Shutterstock.com