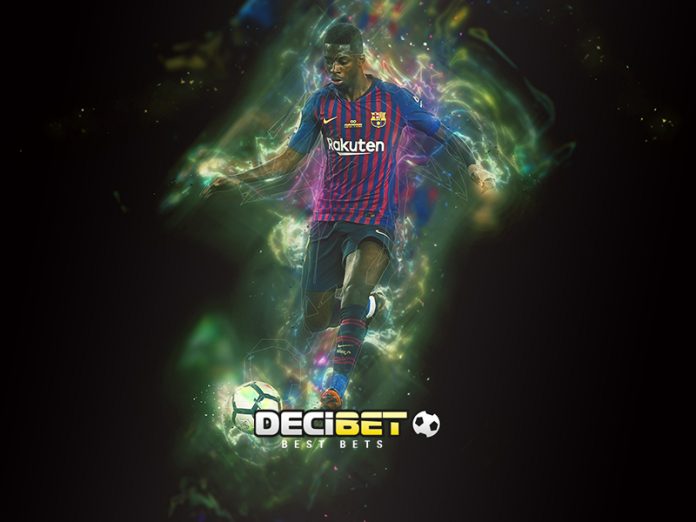 The Decibet Platform
The world of sports betting has slowly started to introduce itself to blockchain by accepting crypto payments. One of the most recent online bookie to join this group is Decibet. The platform was designed to integrate the use of cryptocurrencies in order to offer the fastest and most convenient betting payouts. The quotes and odds are calculated each minute to increase the winning options of its users.
What Does Decibet Bring to the Table?
User-friendly Website
The team behind Decibet wanted to create a platform that is easy to use by everyone…and that's just what they did. The site's interface allows you to easily navigate its contents and make bets. The information is neatly arranged, with no confusing clutter.
Upon accessing your account, you will be greeted by three main sections called: "Today's matches," "Bets" and "Cash." Users can view the status of the bets they have made by accessing the Bets section, or they can make deposits and withdrawals in the Cash section. The process is simplified, as you just have to put in the amount you want to withdraw/deposit and select the desired currency.
The list of matches can be conveniently accessed by clicking on the countries that are featured on the left side of the screen. By clicking on a specific country, you will be able to see all the matches and leagues of that country along with the odds and other information.
Cryptocurrency Support
Decibet supports a wide variety of cryptocurrencies in order to cater to all kinds of crypto owners. Users can place bets and cash out in the following digital coins and tokens: Bitcoin, Ethereum, Litecoin, Dash, Dogecoin, Monero, Zcash, Bitcoin Cash, Ethereum Classic, Ripple, Digibyte, Namecoin, MaidSafeCoin, Gulden, Game Credits, Lisk, PotCoin, Stratis, Syscoin, Vertcoin, and Blackcoin.
Unlike fiat transfers, cryptocurrencies require less time processing the funds and, therefore, you have shorter waiting times. Also, fewer fees are applied as the transactions are made only using blockchains. Certain cryptocurrencies come with another perk. Their protocol makes their tracing almost impossible so that transactions remain private and anonymous.
Excellent Odds
Decibet knows the importance of odds in the betting world and, because of that, they dedicated their system to provide the best odds to their users. The odds are calculated based on a multitude of important factors that are measured frequently.
The winning score helps bettors choose the match with the highest chances of winning.
Instant Pay-outs in Crypto
Decibet does not waste their users' time; when the outcome of a bet is a winning one, the platform instantly transfers the funds to the user's account. The pay-out is made into the crypto selected by the user.
Private Account
Decibet has one of the easiest and no-fuss signups for its accounts. Unlike other online bookies, you do not have to submit personal information and wait for it to be confirmed. An e-mail address is not necessary for the registration process, although it is recommended.
Dozens of Football Matches and Leagues

Decibet offers its users a wide selection of matches and leagues from all over the globe.
The website features matches from various countries including Australia, Austria, Chile, Cyprus, Brazil, Colombia, Argentina, Mexico, China, Portugal, Tunisia, Iran, Spain, Scotland, England, France, Israel, Norway, Belgium, Finland, Russia, Germany, Sweden, Holland, Romania, Bulgaria, Hungary, Croatia and other South American and European countries.
100% Welcome Bonus
Decibet wants to spread the fun of online football betting, and thus it offers new users a 100% bonus that can be worth $100 USD.
Various Languages Supported
In addition to English, Decibet also has the site and its contents translated into 6 other languages: Spanish, French, Polish, Italian, Portuguese, and Russian. By going to the top left corner of the page and clicking on English, you can select another language from the dropdown menu.

Affiliate and Referral Rewards  
Decibet users can win additional rewards if they refer their friends to the platform. Affiliates can earn by using their affiliate system, which is through Affiliada.com.
Decibet aims to create a convenient online environment for worldwide football bettors that is both fast and fun to use.
Disclosure: This is a sponsored press release