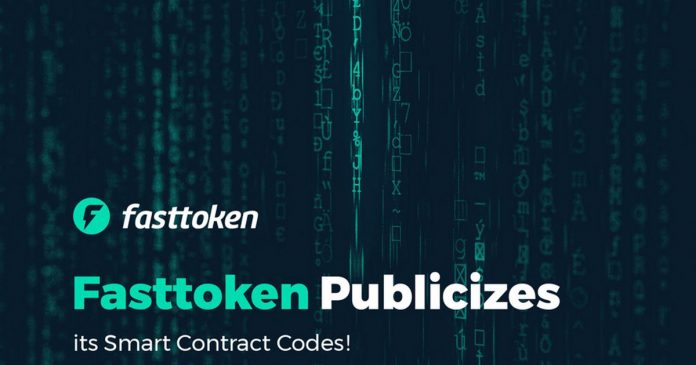 Many popular blockchains, including Ethereum, are trying to tackle the problem of scaling as their network rapidly expands. One of the various approaches proposed is the use of state channels. State channels enable transactions to be conducted off the blockchain directly between network users, based on on-chain information.
Fasttoken and State Channels
At ICE London, a large business-to-business gaming event, Fasttoken revealed their blockchain-based casino games demo, which has been in the works for six months prior to its unveiling.
But Fasttoken also has another groundbreaking reveal that it wants to make to the crypto community.  Its team has declared that it will be opening complete access to all codes used in implementing their state channels, which have been made especially to be applied in the gambling industry.
State channels can bring several improvements when implemented in a blockchain:
more transactions can be processed in a matter of seconds.

confirmation times, which can usually last several minutes, are reduced to mere seconds or milliseconds.

costs are lowered, no gas fees are incurred and only some fees are charged for a small number of necessary updates.
There are, of course, other possible solutions that are considered for scalability improvements, such as Lightning Network and Raiden. However, the former was developed for faster payments and the latter as an environment for developing various apps and platforms.
This is why state channels are best suited for platforms focused on gambling. State channels can be customized to be used for this specific application by allowing developers to set payments/bets off-chain, which are resulted from the on-chain game.
This type of technology can be used in slot games where players bet 10 ETH, and if they win, they receive double the amount. The transaction in which the 20 ETH is sent to the winner is conducted off-chain through the use of state channels.
Because of this, Fasttoken created its proprietary state channels called Fast Channels.
Blockchain and gambling platforms
Fasttoken has implemented the required procedures for publicizing their state channel code. Many gambling platforms which run on blockchain claim that they implement this technology to improve the betting and settlement process. However, none of these state channel codes have been publicized.
But why use blockchain if you won't make any of your codes open source? Isn't the point of this technology to be transparent to everyone, especially developers?
The Fasttoken team is among the very first to make the codes to its state channels available to public access.
Blockchain nodes store all of the transactions that take place on the network, which results in the fast expansion of transaction ledgers. But with the rapid growth of a network in terms of transactions, its efficiency is impaired as more computational power is required. When the number of operations exponentially grows, and the blockchain cannot scale, various solutions to help this issue have been developed to make the network cope.
Several solutions have been debated, including sharding, side channels, and state channels.
Ethereum intends to develop the popular dApp blockchain on its platform support for state channels later on this year, which is a good sign for this solution.
In the meantime, Fasttoken can aid developers to access the codes needed in creating blockchain platforms or other dApp functionalities. They will no longer need to build the platforms by themselves, thus simplifying the developmental process.
The Fasttoken project is among the first gaming platforms that use blockchain implementations in order to improve the betting experience. By opening this information, the team hopes to educate others and ultimately lead to the improvement of this technology.
You can find all the materials on Fasttoken's GitHub channel.
Fasttoken is an Ethereum based solution which is aimed at providing a gambling environment that is transparent and fair for all its players and interested developers.
For those that have questions regarding the project, they can join the official Telegram group and ask the Fasttoken team themselves. Readers can also visit Fasttoken, the official website, for more resources and updates about further developments and advancements.
The Fasttoken team declared that "this announcement is just the beginning, a lot more is on the way, and trust us, you don't want to miss out on any of that."

---
This is a sponsored press release and does not necessarily reflect the opinions or views held by any employees of NullTX. This is not investment, trading, or gambling advice. Always conduct your own independent research.