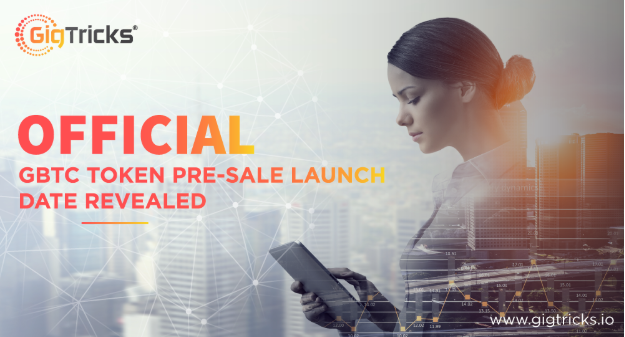 GIGTRICKS – A 360-DEGREE ON-DEMAND ECOSYSTEM WITH ZERO$ CUSTOMER ACQUISITION MODEL IS MOVING FORWARD SWIFTLY WITH ITS TOKEN SALE AND THE 50% DISCOUNT ACTIVATION DATE HAS BEEN UNRAVELLED
21st Jun 2018 – GigTricks has successfully completed its private sale and people all over the world supported the Gibraltar based startup with the support office in Dubai because of its unique and innovative solutions and post-revenue business model. On this success, the Founder, and CEO of GigTricks, Amir Shaikh expressed his gratitude as such, "We are so pleased and honored by the trust people are showing in GigTricks Big Bang Theory and its concept to have five innovative products integrated into a single ecosystem."
With so much support GigTricks received followed by the Private Sale, people are even more excited for GigTricks Pre-Sale to launch and it was just about time when the industry veterans behind GigTricks made an official announcement about the Pre-Sale launch date making people go all happy-go-round for all the right reasons.
GigTricks Pre-Sale and Main-Sale date and time are as under, make sure you mark your calendars and set your reminders for it:
Pre-Sale – from 1st July 2018 0800 HRS UTC/GMT to 30th July 2018 2359 HRS UTC/GMT
Main-Sale – from 1st Sep 2018 0800 HRS UTC/GMT to 30th Sep 2018 2359 HRS UTC/GMT
Here's the token allocation of a total of 1 billion GigBit (GBTC) Tokens: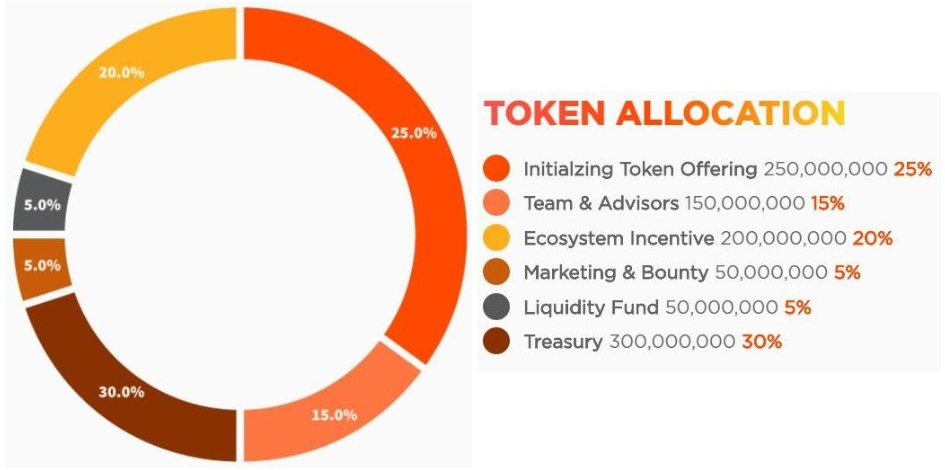 TOKEN ALLOCATION
Initializing Token Offering 250,000,000 = 25%
Team & Advisors 150,000,000 = 15%
Ecosystem Incentive 20,000,000 = 20%
Marketing & Bounty 5,000,000 = 5%
Liquidity Fund 5,000,000 = 5%
Treasury 30,000,000 = 30%
On the announcement of Pre-Sale and Main-Sale period Shaikh added, "We want everyone to have a chance to invest in the GBTC tokens", he further explained, "Having three phases during the token sale allow us to do just that, we want to triple your joy by letting you know that we now have Visa and Mastercard in the payment methods along with ETH, BTC and bank transfer and we are in talks with the HitBTC exchange."
Well, what a relief for all the investors and the faithful supporters of the project.
The announcement doesn't end here as there is still more to come because it was a sheer joy and an icing on the cake when the mastermind behind GigTricks announced that there will be no lockdown condition on the GBTC tokens bought during Pre-Sale and Main-Sale period meaning that now investors can sell their tokens whenever they want once they have been listed on the exchanges.
GigTricks is a post-revenue business model and its marketplace is already 'LIVE' making it a great project to invest your money in as the waiting period will not be too long. It has been speculated that after the Main-Sale ends, it would take around 4-weeks for the GBTC tokens to list on the exchanges.
At GigTricks you can start your business with ZERO$ investment. Come register at GigTricks, earn GBTC (GigBit) Tokens for your time socializing at GigTricks Social and spend these tokens to get a leap into achieving your dreams. Turn your passion into your business, nurture what you love and take it to the next level.
GigTricks Whitelist will remain open from 15th June to 30th June 2018 to allow everyone interested in setting up their KYC before the Pre-Sale. Here's the bonus scale to help you leverage the most from the Pre-Sale and Main-Sale discounts: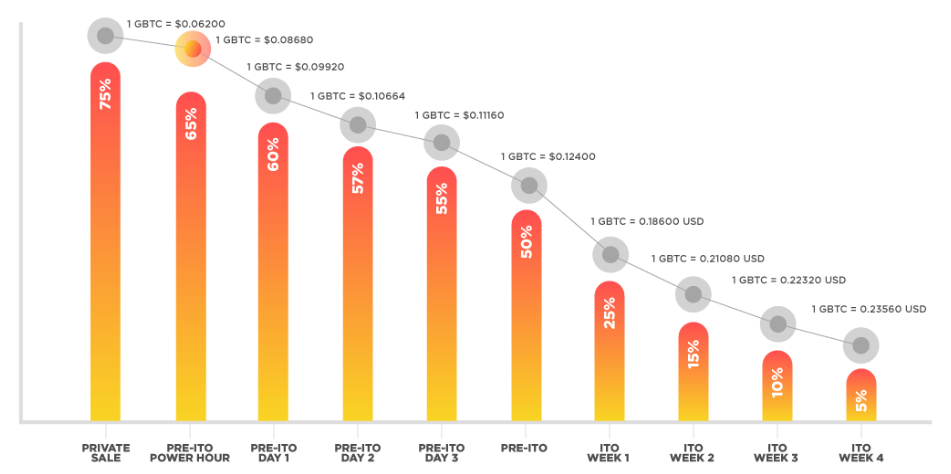 Discounts
Private Sale -1 GBTC= $0,062
Pre-ITO (power hour) – 1GBTC= $0,068
Pre-ITO DAY 1- 1GBTC= $0,0992
Pre – ITO DAY 2- 1GBTC= $0,10664
Pre –ITO DAY 3 – 1GBTC= $0,1116
Pre –ITO – 1GBTC= $0,124
ITO week 1- 1GBTC= $0,186
ITO week 2- 1GBTC=$0,2108
ITO week 3- 1GBTC=$0,2232

ITO week 4-1GBTC=$0,2356
Join the freelance and on-demand revolution having 5 innovative products integrated into a single ecosystem. GigTricks Pre-Sale will be live from 1st July 2018 to 30th July 2018.
Here is the website's link: https://www.gigtricks.io/
Whitepaper: https://drive.google.com/file/d/1TFJsc9UfibgG3y0lOZD7R9jqX1nQ0-u6/view
Contact: [email protected]
Telegram: https://t.me/gigtricks
One Pager: https://drive.google.com/file/d/1zBroAloPcIfwDlWY_JlYB7M2T8SUS1LL/view
Technical paper: https://drive.google.com/file/d/1hS0IkgurWj_z1QQq7a9AOUZ-CMd8M6XZ/view
Deck Presentation: https://drive.google.com/file/d/1-H_RhPK2KPr9r7bNTD6JsMkpMBJsDDQL/view?usp=drive_web
This is a sponsored press release and does not necessarily reflect the opinions or views held by any employees of NullTX. This is not investment, trading, or gambling advice. Always conduct your own independent research.
Image(s): Shutterstock.com