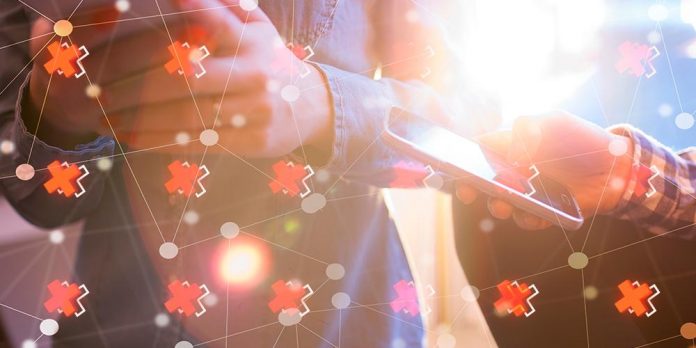 Leading cryptocurrency aggregator CoinmarketCap has released a report detailing a surge in crypto Interest across both age and regional demographics. This recent adoption was aided by the resurgence of popular casino and sportsbook sites like 1xBit. 
15th June 2020, Cyprus – According to data from CoinMarketCap, the biggest crypto data aggregator on the market, more and more users are showing an interest in digital assets. This interest was recorded in the youthful age demographic, as well as various regional demographics. Countries that saw the most user growth, in the first quarter of 2020, were India, Pakistan, Colombia, Canada, and Nigeria. The countries with the most female user growth are Greece and Romania.
Crypto Surge in Age and Regional Demographics
The report published by CoinMarketCap analyzed the market and user trends surrounding cryptos for the first quarter of 2020. Data sourced for the report came from proprietary market capitalization data and user insights from CoinMarketCaps massive user base.
In addition to the trends and events that occurred around the coronavirus-induced March 12 market crash, CoinMarketCap identified two other trends that indicated positive developments for cryptos.
The first trend relates to growth in interest from female users of 43.24% on its platform, and the second trend recorded a 46.04% quarterly growth in interest for young adults (ages between 18 and 24).
A quote from the CoinMarketCap report reads:
"In relation to the youth user segment (aged 18-24), the continent of Oceania saw the biggest percentage jump of 151.95%, followed by Africa with 91.47%,"- was the observation made in the report."
The top nine countries with a user growth of at least 80% were as follows:
Nigeria: 210.6%
Australia (158.07%)
Spain (120.71%)
Canada (112.45%)
Mexico (97.33%)
The U.K. (91.48%)
Colombia (85.07%)
India (83.07%)
Pakistan (81.79%)
Greece Up (164%)
These percentages represent the number of new users between the ages of 18 and 24 in the first quarter. The numbers are much higher compared to those of the previous quarter. from this quarter the number of women interested in cryptocurrency increased by 43%. Data from the first quarter also revealed that more female users have started to show interest in crypto as well:
"While we have consistently seen an increasing number of female users, this segment saw a particularly strong growth of 43.24% compared to the previous quarter. Within the female user segment, the Americas and European regions grew more than 50% in users.
The nine countries with the highest growth in the female user sector in the first quarter compared to the previous one are:
Greece: 163.67%
Romania (145.09%)
Argentina (98.23%)
Portugal (89.95%)
Indonesia (88.92%)
Ukraine (86.68%)
Czechia (85.6%)
Colombia (82.03%)
Venezuela (80.23%)
CoinMarketCap also discovered that not only the youth is interested in digital assets, as it observed an increase of 41% in the number of users past the age of 65.
Top Crypto Casinos See Surge in Use
As most operations and businesses have had to move online because of coronavirus restrictions, many gamblers have also taken their activity online. As a result there has been a rise in interest for crypto casinos due to their many advantages. The online crypto casino and crypto sportsbook, 1xBit is one such site, as it allows users to register easily and remain completely anonymous while betting and gambling.
1xBit supports more than 20 cryptocurrencies, such as Bitcoin, Litecoin, Ethereum, Dogecoin, Monero, Zcash, Tether, Ripple, and many others. As all payments are made in crypto, there are no fees applied when user deposits and withdrawals from your multi-currency account. Also, payouts are executed at a fast rate, with no long waiting times.
There has been a surge in esports popularity on betting sites,and crypto casinos as traditional sports have been on hiatus. Esports and crypto are a perfect combination, as they both have tech-savvy audiences. 1xBit also features a variety of esports events with high odds, in addition to more than 5000 slots, games from 100 game providers, and dozens of table games with live dealers.
1xBit offers a huge BTC bonus to new users which can range up to 7 BTC. There are four initial deposit bonuses that range between 1 BTC and 3 BTC, and the total amount can reach a whopping 7 BTC.
Deposit Bonus 1: (100%) up to 1 BTC
Deposit Bonus 2: (50%) up to 1 BTC
Deposit Bonus 3: (100%) up to 2 BTC
Deposit Bonus 4: (50%) up to 3 BTC
Media Contact Details
Contact name: Anastasia Semenova
Email: [email protected]
Learn more about 1xBit – https://1xbit.com/bonus/rules/welcome_bonus

Get the latest 1xBit news from Twitter – https://twitter.com/1x_bit
Watch 1xBit on YouTube – https://www.youtube.com//1xbit
Join the 1xBit community on Telegram – https://t.me/sportsbook_1xBit
1xBit is the source of this content. This Press Release is for informational purposes only. Virtual currency is not legal tender, is not backed by the government, and accounts and value balances are not subject to consumer protections. Cryptocurrencies and tokens are extremely volatile. There is no guarantee of a stable value, or of any value at all.
About Bitcoin PR Buzz: Bitcoin PR Buzz has been proudly serving the crypto press release distribution needs of blockchain start-ups for over 8 years. Get your Bitcoin Press Release Distribution today.