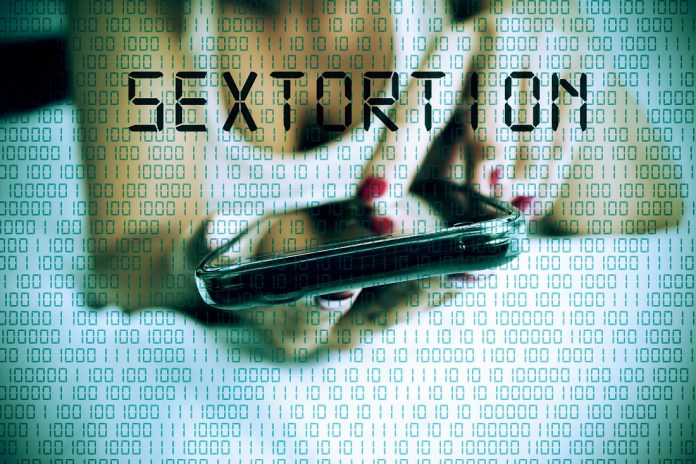 November 13, 2018, Diego Garcia, British Indian Ocean Territory (BIOT): A massive "sexstortion" scheme that has been raking in millions of dollars in Bitcoins from terrified victims has been traced to the Bitcoin money laundering site Bitblender.io.
All the sextortion emails follow a similar sinister formula: a message is sent from a supposed hacker who's compromised your computer and used your webcam to record a video of you while you were watching porn! The email threatens to release the video to all your contacts unless you pay a Bitcoin ransom. The email also references a real password previously tied to the victim's email address.
According to crypto attorney Dr. Jon Levy, the real passwords were purchased on the Dark Web which he says is also the destination of millions of dollars in crypto ransom. Dr. Levy says the hackers then quickly launder the Bitcoin loot through Bitblender.io, a well-known Dark web gateway site, that renders Bitcoins untraceable and unidentifiable.  The .io domain is under the jurisdiction of the British Indian Ocean Territory and has become an offshore haven for crypto scammers and criminals.
Bitblender.io boasts it is the "#1 Bitcoin Mixer on the Darknet." Bitblender claims to use smart technology to erase Bitcoin history and make transactions 100% anonymous in effect laundering Bitcoins.  Bitblender erases the previous blockchain and then redeposits the Bitcoins under a new profile.  Levy estimates 99% of the Bitblender transactions are criminal in nature and that over a billion dollars of Bitcoins have been laundered in the past few years.
Dr. Levy is representing several plaintiffs including the Crypto Currency Resolution Trust (CCRT) suing Bitblender and other .io based scams including AXECC.IO, the first of many fraudulent crypto platforms being targeted by CCRT. Dr. Levy commented:
"the responsibility for much of this is with the British Foreign and Commonwealth office which is in charge of British Indian Ocean Territory and ultimately the .io domain.  ICANN and IANA will not police domains, that is up to national authorities and in the case of .io, it is the British who must take out these crypto pirates."
Bitblender operates from the dark web with a single public presence at Bitblender.io. The Bitblender website provides instructions on how to access the dark web service and launder Bitcoins.
The lawsuit is Crypto Currency Resolution Trust v. Bitcoin Blender Organization attached.
For more information contact:
Dr. Jonathan Levy
Attorney & Solicitor
[email protected]
globalattorneys.org
T. +44 (0) 20 8144 2479
Image(s): Shutterstock.com