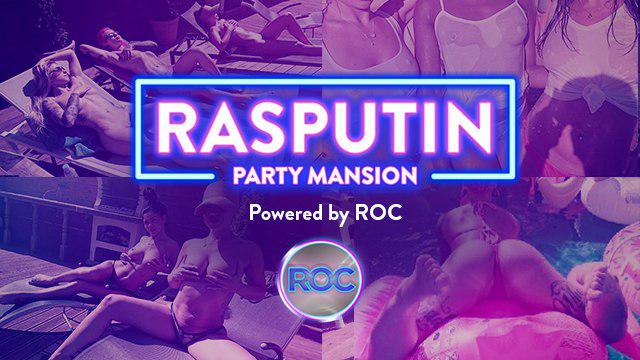 What's the game? Rasputin Online is an ICO-funded adult entertainment project that came online earlier this year, but already feels like a fresh breeze in the stale presence of its competitors. Interesting fact: the statistics show that 90% of all ICOs is scam, and half of the remaining 1% fails shortly after launch. The good news is that Rasputin Online is one of the few that remains and delivers maximum results on time.
The online project, Rasputin Party Mansion, is refreshing to the tired eye of models and live cam fans. What's new? It is a modern, stylish, designer villa that features every facility you can imagine and exquisite models living in the mansion. The hook is in the 35 cams located all around Rasputin Party Mansion that stream live 24/7 from every angle. We love variety!
So do the users. A two-month old webcam pet project, Rasputin Party Mansion has proved to be a huge success. The total number of registered members – 15,000 – speaks for itself. Simply put, the registration ratio can be easily compared to the popular camming websites that stood the test of time. Think about it! In only two months of operation, Rasputin Party Mansion managed to introduce amazing new design and absolutely unique features – 'Replay' and 'Virtual Girlfriend'.
Want to learn more? Visit www.rasputinmansion.com!
Also being an ICO, Rasputin Online created RasputinOnline Coin, or ROC, currently available on Etherdelta and IDEX. Reportedly, more exchanges will be added soon. In the meantime, ROC investors are facing great times ahead as dividends will be paid out already this month!
All ROC holders can claime dividends in ETH from the ICO page – https://ico.rasputinonline.com/
This is a sponsored press release and does not necessarily reflect the opinions or views held by any employees of NullTX. This is not investment, trading, or gambling advice. Always conduct your own independent research.
Image(s): Shutterstock.com