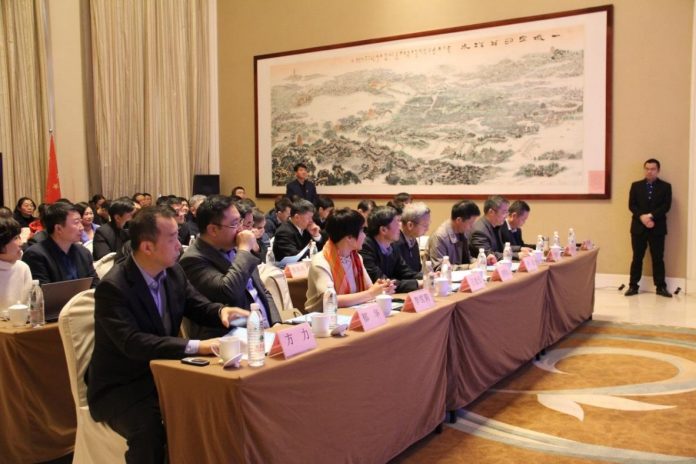 On December 22th, 2018, the New Product Release Conference of Joint Innovative Laboratory for Social and Commercial Insurance (hereafter referred as "the Lab") was launched in Kaifeng City, China. This is the first time that the social security data has been utilized in the whole process of commercial insurance. It signifies a milestone for the social security data socialization and commercialization, which is the typical IDV application scenario and shows considerable commercial value.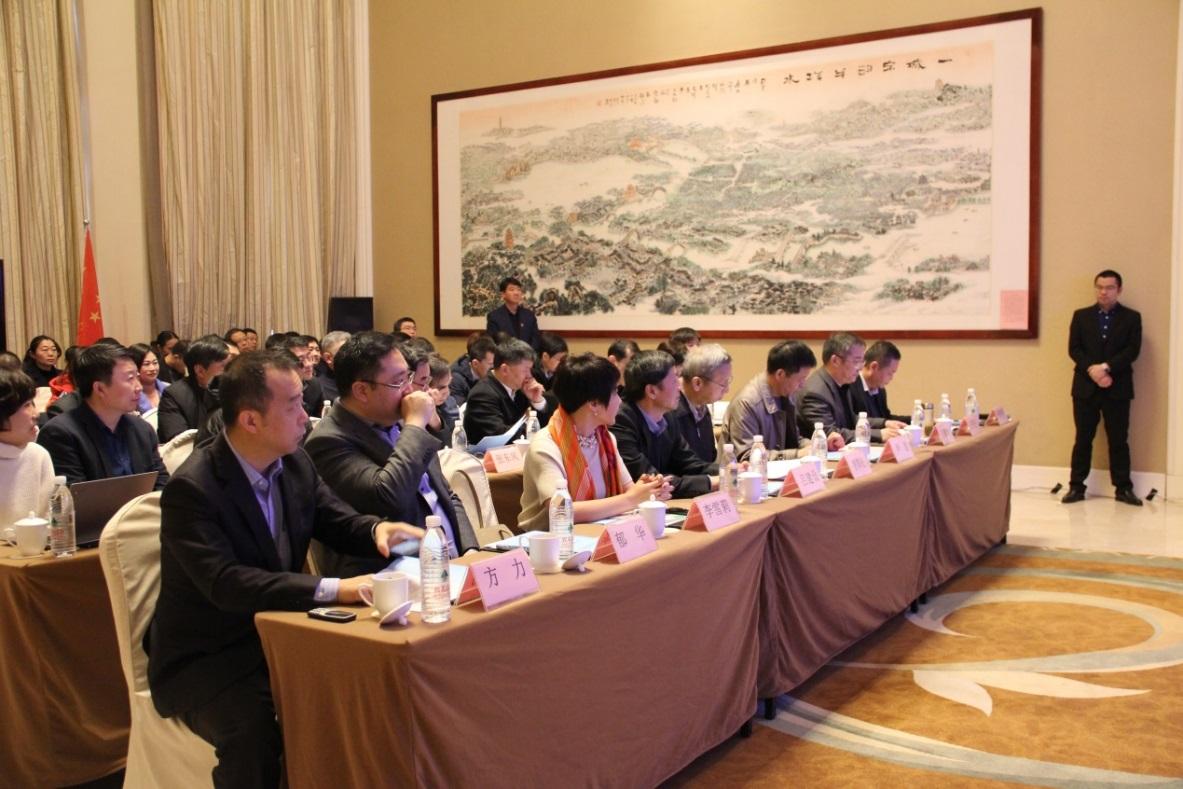 The conference was jointly launched by THEKEY, the Bureau of Human Resources and Social Security of Kaifeng City, China Social Insurance Association (CSIA), China Pacific Insurance Corporation (CPIC) and China Life Insurance (Group) Company (China Life). Among the many officials present at the event, there were Jun Yin, Deputy Mayor of Kaifeng City, Jisong Tang, General Director of Social Security Fund Administration Bureau of Ministry of Human Resources and Social Security (MOHRSS), Jianshe Lv, Vice President of CSIA, Ming'an Wang, Deputy General Director of Henan Social Security Bureau and many other officials and experts from central, provincial and municipal social security departments, academic associations, as well as top insurance companies.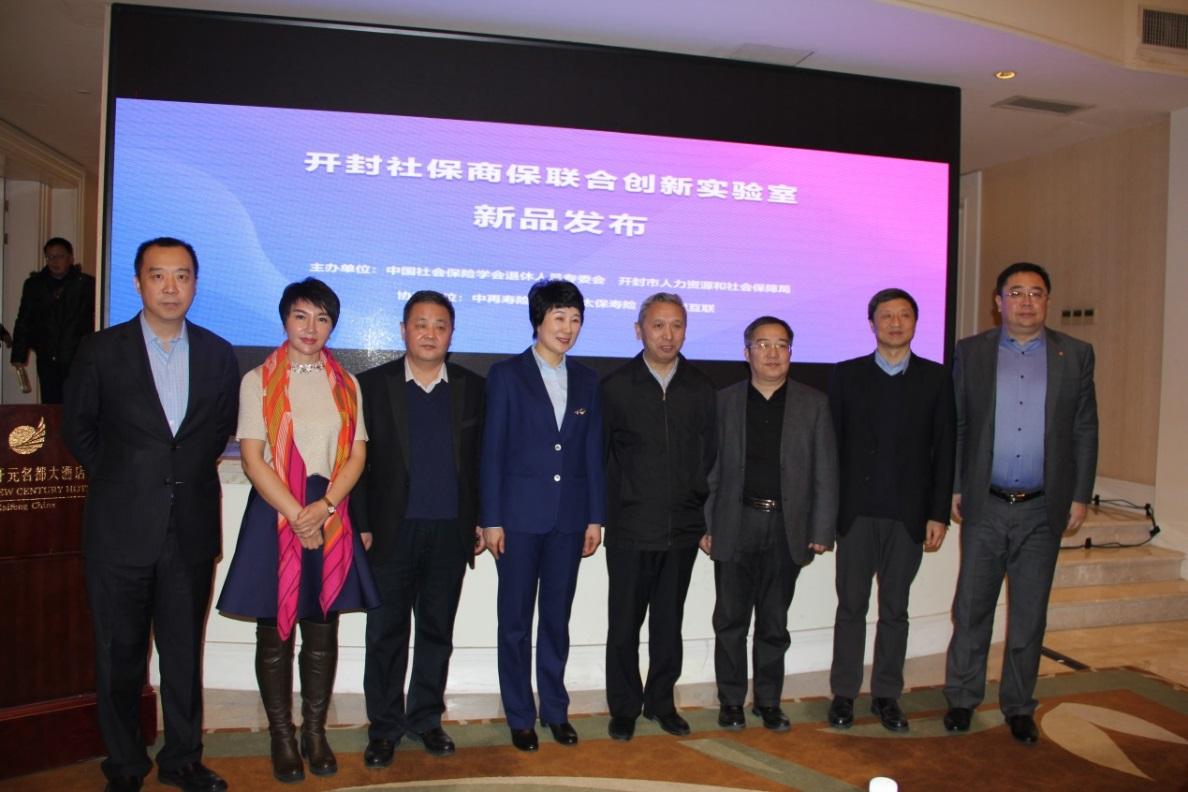 The Lab was established in September, 2017, by THEKEY, CSIA, Insurance Society of China (ISC), Bureau of Human Resources and Social Security of Kaifeng City, CPIC and China Life. It is designed to facilitate the commercial insurance by utilizing China's rich social security data safely and efficiently, therefore fundamentally reduce fraud and abuse in insurance fund, and meanwhile greatly improve user experience. THEKEY works as the exclusive technology provider, utilizing its Data Exchange Platform and IDV service in the program.
The cooperation among THEKEY, CPIC and China Life is about integrated insurance service based on THEKEY's IDV solution and social insurance data, which consists of actuary, underwriting, accurate marketing of insurance product and instant claim settlement as mentioned in THEKEY whitepaper. The newly launched cancer insurance program, "Tai An Kang", for local citizens in Kaifeng City is able to reduce the premium by 30%. Currently it is registered in China Insurance Regulatory Commission. By real-time connection with local medical insurance data, the product can realize instant online underwriting and claim settlement, which will remarkably enhance the efficiency of the insurance companies, lower the cost, and reduce fraud and abuse of the insurance fund.
Catherine Li, Chairwoman and CEO of THEKEY, gave a comprehensive presentation of THEKEY's IDV and data security solutions utilized in the program, as well as proposals in regard to data security.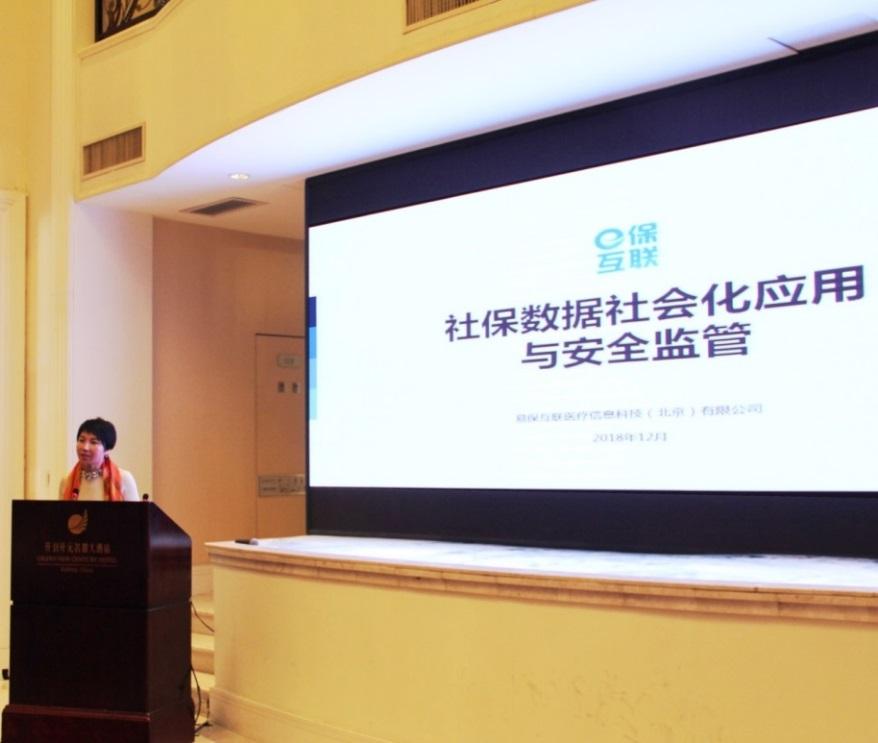 Catherine, Chairwoman and CEO of THEKEY, presenting in the Conference
Piloted first in Kaifeng City and serving 4.5 million people, the program will gradually be expanded to and deployed in other cities by THEKEY in cooperation with more insurance companies.
About THEKEY
THEKEY is a decentralized ecosystem of Identity Verification (IDV) tool integrating national big-data and the blockchain. THEKEY's proprietary Blockchain based Dynamic Multi-dimension Identification (BDMI) platform has been using Personal Identity Information (PII) exclusively authorized by the Chinese Government. THEKEY token (TKY) is the only method to settle smart contracts across THEKEY Ecosystem, which is tradable on  HitBTC, Bit-Z, KuCoin, Lbank and LATOKEN, etc. THEKEY mainnet was launched in Nov 2018. THEKEY was granted the National "Technology Innovation Award of 2018 Chinese Government's Information Product" ; won the International Competitive Bidding co-launched by People's Bank of China and Nanjing Municipal Government, and achieved social security data socialization and commercialization for the first time in Kaifeng, China.
For more information, please visit:
Website: https://www.thekey.vip
Twitter: https://twitter.com/thekeyvip
Medium: https://medium.com/@thekeyvip
Telegram: https://t.me/THEKEYOFFICIAL
Reddit: https://www.reddit.com/r/THEKEYOFFICIAL
Facebook: https://www.facebook.com/TheKey-1439094662870680/  
YouTube: https://www.youtube.com/channel/UCDuN2bjI7cAhoIIxJ_nTaCQ
Image(s): Shutterstock.com