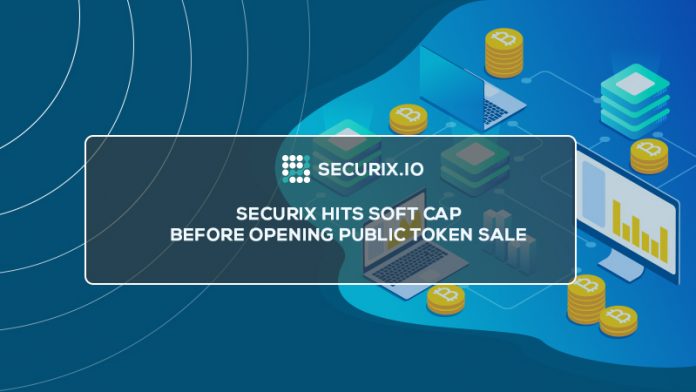 Securix hopes to achieve its hard cap of $42.35 million before the sale closes at the end of October. The token-driven mining company will now open up the token sale to the public.
Securix is proud to announce that it has reached its soft cap target of $3 million (3 million SRXIO tokens) during the private sale stage of its launch.
A Superior Alternative to Cloud Mining
Investing in Securix offers a long-term holding position backed by the tangible hardware assets that comprise the operation. The Cloud-based mining solutions typically provide time-capped records and do not represent any substantial investment. The company estimates that even if the value of Bitcoin falls to a conservative $5k USD, investors could still expect returns in excess of 40%.
A World-Class Team of Professionals
The Securix team are Dutch nationals based in the Netherlands, giving them full oversight of the company's operations. CEO Jac Donkersloot and COO Damian Strauss are both experienced industry professionals.
According to them, Netherlands offers one of the best locations for a Bitcoin mining operation, this is due to its political stability, ease of doing business, fast internet speeds, and well developed digital infrastructure. The team has already secured suitable premises, with space for 24,000 units capable of mining around 24.5 BTC per day.
The company has also committed to a sustainable reinvestment strategy whereby 10% of gross revenues will be shared between purchasing new hardware and a token buyback and burn program. These measures will secure the value of the SRXIO token in the longer term.
Securix will commence mining operations in January 2019, and thereafter token payouts will be made at the end of each month.
Passive Income Opportunity for SRXIO Token Holders
Securix plans to use the funds raised from the sale to set up a mining operation based in the Netherlands. Achievement of the $42.35 million sales hard cap will ensure that the company can launch at maximum operational capacity.
Securix has the ability to still commence mining if unlikely the token sale does not reach the hard cap. Securix does this but with capacity for increased productivity—and, in turn, increased return on investment—once the operation is up and running.
The SRXIO token investment offers a unique opportunity to participate in gross revenue sharing from the company's Bitcoin mining operation. Each month, the company will distribute 45% of all mined Bitcoin gross revenues to its token holders—an ongoing passive income opportunity.
Contact:
Damian Strauss
[email protected]
https://securix.io/
SECURIX FZ-LLC License: 47001024,
PO 16051, Al Mamourah street, Al Nakheel, North Ras Al Khaimah, United Arab Emirates
This is a sponsored press release and does not necessarily reflect the opinions or views held by any employees of NullTX. This is not investment, trading, or gambling advice. Always conduct your own independent research.
Image(s): Shutterstock.com