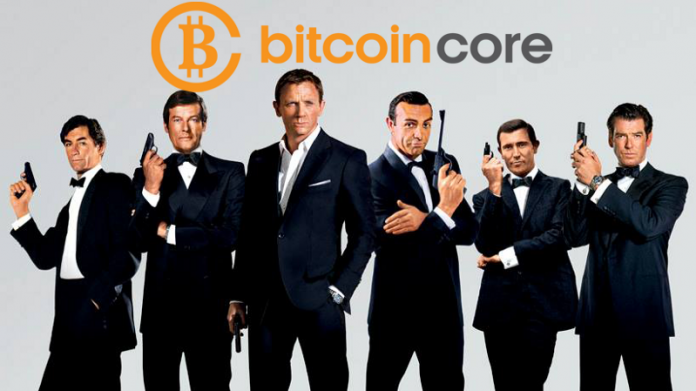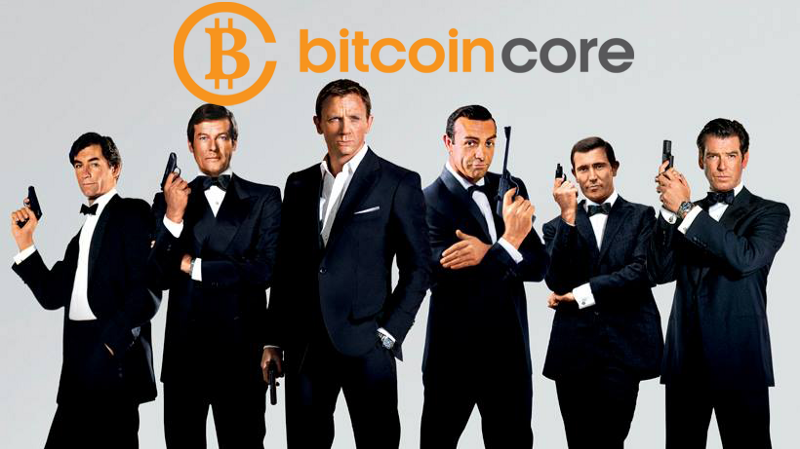 Here is the remaining interview that was not published by coindesk.
– Who's a part of the team?
The team is a diverse collection of Bitcoin developers, contributors and enthusiasts. A federation of soverign individuals who are coming together to further the vision of a decenetralized trust network.
– How did this idea come about?
The idea for Bitcoin Core ($BTCC) had its inception in the days leading up to the original hardfork of BCH and the 2X fork. At its roots, are many of the same values and passions and people involved in the UASF movement.
– Can you tell me more about the Bitcoin Core name choice?
Bitcoin Core ($BTCC) is a commitment to the core values of Bitcoin.
I realize that it's a joke, making fun of people who call bitcoin "Bitcoin Core." But what's the benefit of making "Bitcoin Core" a real thing?
Bitcoin Core ($BTCC) is not a joke. Once BCH forked to create a "big block" version, it allowed for experimentation in this implementation. Bitcoin Core ($BTCC) is a representation of the core values of Bitcoin in action.
– Why keep the original bitcoin cash chain alive?
The original was kept alive as an experimental test bed, and in case there was ever a use for it to make a positive contribution to Bitcoin. It was, and is, a labor of love.
– Aren't altcoins scams?
Great question. The definition of a scam is a "dishonest scheme" or a fraud. A scam is claimimg to be something, or someone, that you are not. With regard to altcoins being scams, anything or anyone who claims to be something that they are not are trying to gain the confidence of another to defraud them. That is where the term con-man comes from. Con-men want you to "trust" them. In fact, they rely on another's trust, that make false claims to gain the confidence of others to defraud them. Con-men are scammers, and to your question, some alt coins are used to scam people. Con-men use people's confidence in them to defraud them into investing in their altcoin. Cryptocurrencies, like humans, are vehicles for values. If the founder is a "scammer" then their coin will be a vehicle of the values of that founder. They will use their coin to defraud others. They will make false claims about themselves or their coin that are meant to gain the confidence of investors. That makes it a scam, not an altcoin. So it's all about the core values.
– What happened to Bitcoin Clashic?
Bitcoin Clashic was maintained, nourished, experimented on, and its code reworked and updated, in preparation for adding value to the ecosystem. That chain was forked on (date) and renamed to Bitcoin Core ($BTCC).
– What are the team's future plans for development?
Having access to "big blocks" gives us the ability to do some really cool things.
As our reason for being is precisely not to compete with Bitcoin but to add value to the ecosystem, we want to experiment with two things: 1. speed 2. privacy
We see faster blocktimes in our near future, and a bit farther out, confidential transactions by default.
We are going to experiment with much faster block times, to make it near instant and useable in point of sale systems.
Further, privacy is been partly written off on Bitcoin, we however, hold privacy as a "core value"… we have a vision to bring privacy to bitcoin, and add confidential transactions as a default feature to bitcoin core $BTCC.
Who should I attribute the above responses to?
The Bitcoin Core developers and contributors.
Is everyone on the team anonymous?
Yes. Bitcoin Core is focused on the message, developing the code, and the community. We do not promote personality.
I see what you're saying about BTCC not being a "joke" per se.
The official site is thebitcoincore.org
As BTCC is really for the people, and in the hands of the people, we are seeing multiple instances where the community expresses their voice. Some members of the community decided to have some fun and leverage the publicity. However, the Bitcoin Core developers are committed to delivering a unique value proposition, adhering to core values, and offering increased speed and enhanced privacy.
4) The privacy features sound interesting. BUT, the website says (or at least used to say) Roger Ver / CNBC advocated for BTCC. Which seems like a joke/trolling, since he was talking about bitcoin, not BTCC.
The community is diverse and so are the voices within it. Some members of the community took the opportunity to leverage the publicity.
5) And the Bitcoin Core (BTCC) Twitter has a photo of John McAfee in space, lol. I want to hear more about all that and the ideas behind all that. :p
Again, as serious as we are about delivering a unique value proposition, the community has multiple voices and obviously some have a great sense of humor. McAfee is one of those crypto-characters that are ripe for some fun memes.
TheBitcoinCore.org
@BitcoinCore_
This is a sponsored press release and does not necessarily reflect the opinions or views held by any employees of NullTX. This is not investment, trading, or gambling advice. Always conduct your own independent research.
Image(s): Shutterstock.com