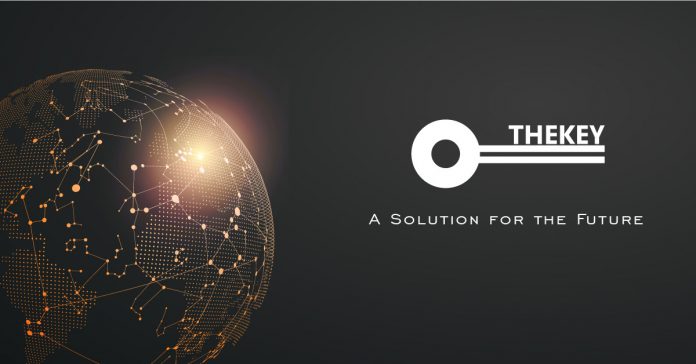 On May 30th THEKEY entered into partnership with the Taikang Group to provide IDV services in the field of direct and rapid settlement of commercial insurance. It is the latest significant collaboration atop already contracted collaborations with some of the world's leading insurance companies such as China Re, China Ping An, Reinsurance Group of America (RGA) and China Pacific Insurance (CPIC).
Taikang Group is currently one of China's largest insurance and financial services institutions which mainly operates across three main business sectors: insurance, asset management, and health and elderly care. For 14 consecutive years Taikang Group has ranked among "China's Top 500 Companies."
THEKEY has indisputable advantage in facilitating the insurance claim settlement. With already authorized access validated government personal identity data (PII) for 210 million Chinese across 66 cities, THEKEY will provide an integrated solution for Identity Verification (IDV), Medical Term Standardization (MTS) and Claim Process Automation (CPA) to Taikang in support of direct and rapid online settlement of medical insurance.
This cooperation has a great significance for the Chinese, and soon, the global marketplace. Currently, in order to receive reimbursement from insurance companies,  the insured has to submit a paper-based medical claim for the insurance company to process via manual audit. In the frequent case of incomplete documentation, the insured has to return to the hospital to reacquire the relevant documents. This manual and manpower-consuming work adds heavy labor costs for both the insurance company and consumer, delivering a very poor user experience.
THEKEY's online IDV solution fundamentally solves this issue by cross-checking the medical claim against its counterpart in both the Human Resources and Social Security Departments. When the result is positive, the settlement can be made immediately and directly online without requiring any additional proof, reducing cost and increasing efficiency. By using CPA (Claim Process Automation), the platform also provides anti-fraud protection, insuring the security of the fund as well as enhancing user experience. THEKEY always abides by all key regulations, insuring that the data never leaves the custody of the government, can never be downloaded, and can never be seen by unauthorized persons – optimally insuring both user privacy and the security of their data.
In addition to the above THEKEY Project is now developing a second-generation IDV solution for the Internet deploying its proprietary Blockchain based Dynamic Multi-Dimension Identification (BDMI) technology. Designed to deliver "Smart Medical Insurance Pay", THEKEY's minimum viable product (MVP) was launched in Kaifeng, China on May 28th, 2018, and has already performed perfectly against the challenging benchmarks specified in the initial BDMI feasibility study. With the in-depth cooperation with Taikang, and the launch of THEKEY's mainnet, BDMI will soon also be applied to enhance the efficiency of settlement of medical claims by providing "undeniable" and "unalterable" Identity Verification (IDV) services.
About THEKEY
THEKEY is a decentralized ecosystem of an identity verification tool using national big-data and blockchain. THEKEY project team is now developing an Identification Verification (IDV) tool with blockchain based dynamic multi-dimension identification (BDMI) by using Personally Identifiable Information (PII) which is exclusively authorized by government authorities. THEKEY's token (TKY) is the only method for settling smart contracts signed between the participants in any THEKEY Ecosystem. THEKEY mainnet is scheduled to be released at the end of this year. TKY is currently tradable on a variety of global exchange platforms such as Bit-Z , KuCoin , LBANK, Hitbtc.
For more information, please visit:
Website: www.thekey.vip 
Twitter: https://twitter.com/thekeyvip  
Telegram: https://t.me/THEKEYOFFICIAL
This is a sponsored press release and does not necessarily reflect the opinions or views held by any employees of NullTX. This is not investment, trading, or gambling advice. Always conduct your own independent research.
Image(s): Shutterstock.com