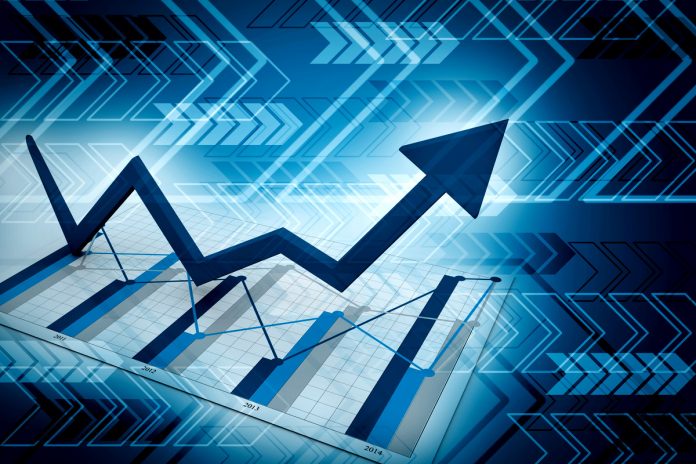 It seems that Metaverse crypto coins are starting to gain traction once again, with many seeing significant price gains this week. One coin in particular called Metaverse ALL BEST ICO gained over 1700% in the past 24 hours, setting it as the biggest gainer on CoinMarketCap today. Let's take a closer look at Metaverse ALL BEST ICO and its token METAALLBI and see why the price is rising so much.
What Is Metaverse ALL BEST ICO (METAALLBI)?
Listed on CoinMarketCap on March 8th, 2022, Metaverse ALL BEST ICO, as the name suggests, is a launchpad platform that enables users to create and launch different projects. The platform's team will provide full support for the successful realization of crypto projects launched on the platform, and every token launched on the platform is considered a part of the ALLBI family.
The goal of Metaverse ALL BEST ICO is to form a large group of people to work and help support each other's projects.
According to the whitepaper, the following projects have already been launched on the platform:
onLEXpa – A training site based in Europe specializing in developing online courses and projects.
LibreFree – A platform empowering freelancers to establish their independent careers and get more freelance opportunities.
Metaverse Future – a Metaverse play-to-earn project
If you're looking to launch your Metaverse project on the platform, sign up to the official website, create an account, and select the parameters for your crypto projects to start the process of launching it.
Should You Buy Metaverse ALL BEST ICO?
When it comes to the token, the good news is most of the trade volume is coming from PancakeSwap, a decentralized exchange.
However, looking at the holders' distribution for the token, we can see that three accounts hold over 98% of the total supply.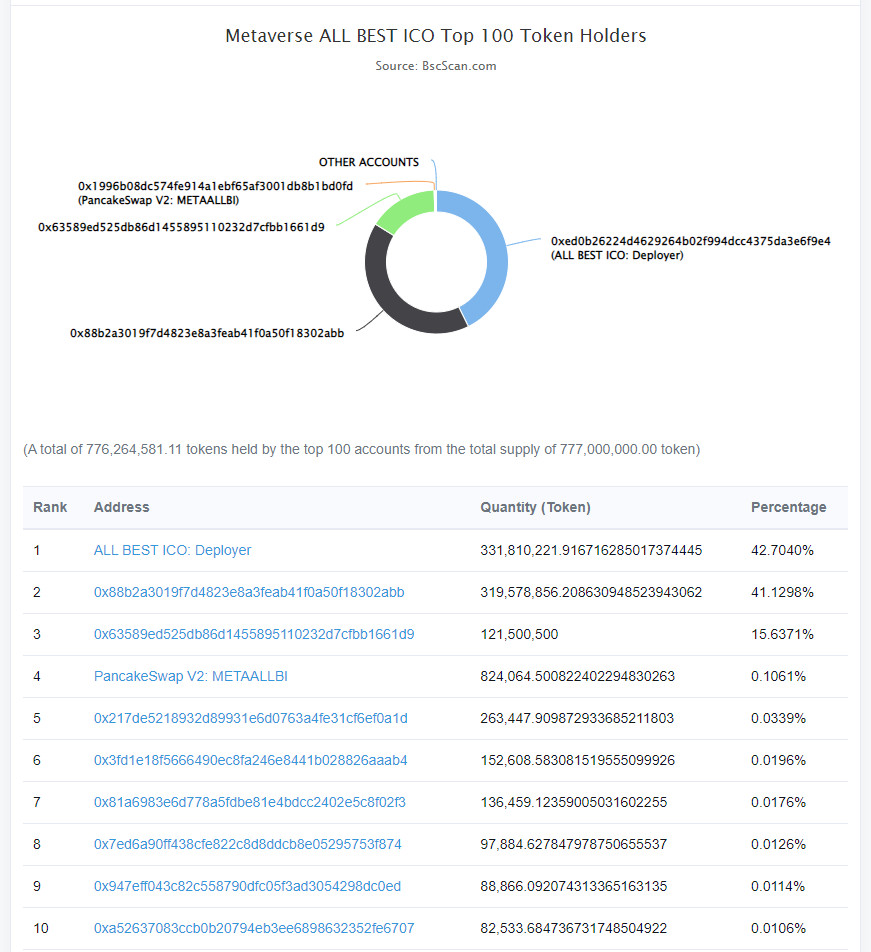 The fact that the deployer and two other addresses hold over 98% of the supply is quite concerting because that means that either of the top three addresses could easily dump the token and crash the price to near zero.
As such, I would recommend proceeding with caution if you're looking to purchase this token.
In addition, only 0.1% of the supply is in PancakeSwap, which doesn't provide nearly enough liquidity for a healthy market.
The idea behind Metaverse ALL BEST ICO is sound. However, the website features an extremely basic build, and the Minimum Viable Product is a simple form that users can fill out to start their project.
If the team burned an ample supply of their tokens and revamped their website, this project could have great potential. However, this should be considered a gamble until the holders' distribution is fixed.
Disclosure: This is not trading or investment advice. Always do your research before buying any Metaverse crypto coins.
Follow us on Twitter @nulltxnews to stay updated with the latest Metaverse news!
Image Source: deepadesigns/Shutterstock.com