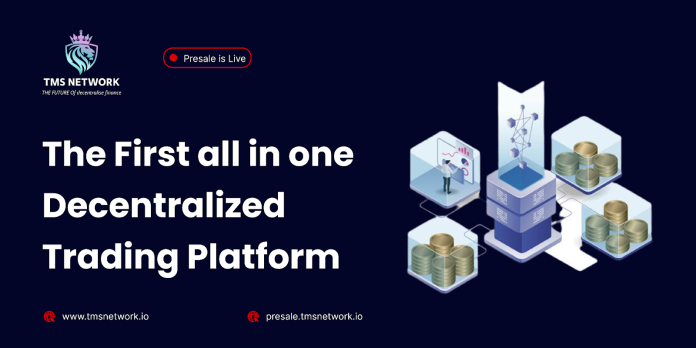 The blockchain industry has been witnessing intense competition among different smart contract platforms in recent years. However, the emergence of TMS Network (TMSN) has disrupted this landscape with an astronomical 1600% token price surge, leaving its rivals Cardano (ADA) and NEO (NEO) trailing far behind.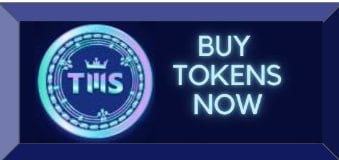 In this article, we explore Cardano (ADA), NEO (NEO), the factors behind TMS Network's (TMSN) success, and what this means for the future of smart contract platforms.
Cardano (ADA)
Cardano's (ADA) objective is to offer an efficient, sustainable, and decentralized blockchain infrastructure for building and deploying decentralized applications (dApps) and smart contracts. Cardano (ADA) is the first blockchain to be based on scientific philosophy, using peer-reviewed research to design and develop the protocol. Cardano (ADA) is also the first blockchain platform to be built on Haskell, a functional programming language that provides a more secure and reliable codebase.
Cardano's (ADA) PoS algorithm allows users to stake their ADA tokens and earn rewards for participating in the network's consensus process. Cardano's (ADA) multi-layered architecture also ensures scalability, interoperability, and sustainability, making it an attractive option for developers and businesses seeking to build decentralized applications.
During the recent market surge, Cardano (ADA) demonstrated a noteworthy performance by breaking through the critical resistance level at $0.44, while also surpassing the previous resistance at $0.42. The support levels to observe are at $0.38 and $0.42, with key resistance levels being $0.44 and $0.48, respectively.
Despite briefly surpassing the $0.44 resistance level, the bulls faced opposition, leading to a battle for control of this crucial level. If buyers successfully secure the $0.44 level, the next target would be $0.48. Price must stay within the ascending channel for growth. If $0.44 becomes support, it'll push to $0.48.
Neo (NEO)
Neo (NEO) may not be as recognizable as some of its competitors in the blockchain industry, but it is considered to be the first open-source blockchain platform in China.
Given Neo's (NEO) potential, investors may consider adding the coin to their portfolios. As of today, the current price of Neo (NEO) is $6.84, with a trading volume of $22,473,484 in the last 24 hours. Despite a 0.21% drop in the last 24 hours, Neo's (NEO) future prospects are promising, given its impressive technology and the growing interest in the Chinese blockchain market.
The innovative consensus mechanism, combined with Neo's (NEO) focus on digital identity and smart contracts, has the potential to make Neo (NEO) a significant player in the blockchain space.
TMS Network (TMSN)
TMS Network (TMSN) boasts the distinction of being the world's premier digital trading platform. TMS Network (TMSN) offers a comprehensive suite of features that enable users to trade a wide range of assets, including but not limited to cryptocurrencies, equities, Forex, and CFDs. TMS Network (TMSN) is designed to provide traders with a trading and financial ecosystem, complete with robust trading tools that can handle multiple transactions simultaneously.
The beauty of TMS Network (TMSN) lies in its ability to accommodate traders of all skill levels. New traders can join the online community to copy trades, connect with others, share info, and learn trading strategies. Meanwhile, seasoned traders can leverage the platform's advanced trading tools to execute complex transactions quickly and accurately.
TMS Network's (TMSN) unique offerings are unmatched in the market, making it a formidable player in the digital trading arena. TMS Network's (TMSN) powerful tools and intuitive interface make it an indispensable resource for traders seeking to maximize their returns while minimizing risk.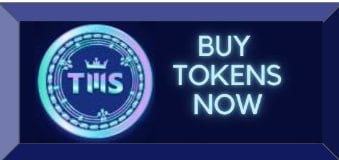 To learn more about the TMS Network (TMSN) second presale phase, click on the links below:
Presale: https://presale.tmsnetwork.io
Whitepaper: https://tmsnetwork.io/whitepaper.pdf
Website: https://tmsnetwork.io
Telegram: https://t.me/tmsnetworkio
Discord: https://discord.gg/njA95e7au6

Disclosure: This is a sponsored press release. Please do your research before buying any cryptocurrency or investing in any projects. Read the full disclosure here.