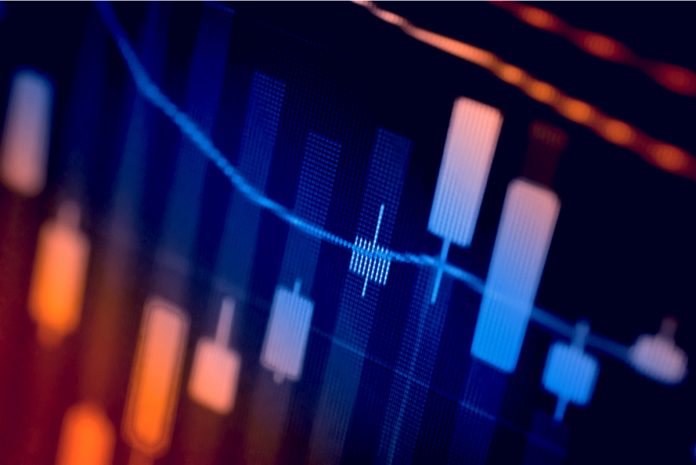 This week, crypto markets continue to trade sideways as Ethereum and Bitcoin hold support. Metaverse crypto coins are seeing significant price gains, with the top token gaining over 39% today. Let's look at the top three Metaverse crypto coins gaining the most price today, ordered by 24-hour growth, lowest to highest.
Kalao (KLO)

+8.30%
Launched in September 2021, Kalao is an Avalanche-based Metaverse crypto coin looking to unlock the full potential of Metaverse experiences, bringing the winning combination of NFT and VR technologies to real-world use cases.
Kalao is an NFT ecosystem that offers a cost-effective and easy-to-use Marketplace powered by Kalao's VR tech and the Avalanche network. Kalao claims that its framework will accelerate the adoption of VR technology to develop virtual worlds and sustain the digital transformation of business use cases.
While Kalao's VR Gallery is still in development, users can check out their fully functional NFT Marketplace featuring hundreds of NFTs. The NFTs are listed in AVAX tokens, but Kalao's native utility token is KLO.
In addition, users can check out Kalao's preview of their upcoming Gallery that will be available on VR headsets soon:
You can purchase KLO on Gate.io, TraderJoe, and Pangolin.
Mogul Productions (STARS)

+13.90%
Launched in April 2021, Mogul Productions is a global NFT marketplace and DeFi platform. Mogul partners with movies and other entertainment professionals to create NFTs representing experience or films themselves. Fans can collect NFTs from their favorite movies and be a part of Hollywood in a whole new way.
Mogul Products also helps creators gain opportunities for collaborations and the chance to get their film funded by the Mogul community through their Mogul Showcase. Creators can submit their screenplay to Mogul for an opportunity to work with their team to create it into an NFT and finance the project.
Mogul Productions features some exciting partners like Chainlink, CEEK, Polygon, ApeSwap, NFTY Labs, and more.
Users can currently check out the Mogul NFT Marketplace available on Ethereum and Binance Smart Chains.
The native token to Mogul Productions is STARS, used for in-app actions, purchasing limited-edition NFTs, purchasing rewards with STARS, and submitting scripts for Mogul's review.
The Mogul Productions team has been highly active on Twitter, with an upcoming talk scheduled for tomorrow. If you'd like to find out more about Mogul, make sure to sign up for their event:
Tomorrow at 11:30AM PT/2:30PM ET, @c0rmican will be joining @James_Pratt7 for a #Mogul Live episode to talk about the upcoming NFTs for Entertainment panel on @The_CMPA #PT2022 🙌

Follow us on Instagram and join the conversation: https://t.co/gJbvkdpAk7 ⭐️ pic.twitter.com/jAtKo2TMn6

— Mogul Productions ⭐️ (@mogulofficial_) February 8, 2022
You can buy STARS on Uniswap, MEXC, PancakeSwap, and more.
MetaverseX (METAX)

+39%
Launched in October 2021, MetaverseX is a virtual play-to-earn game implementing DeFi and NFTs. MetaverseX enables players to own virtual islands in their virtual environment, similar to how The Sandbox and Decentraland are set up.
MetaverseX's virtual world is essentially a Minecraft mod built on the Unity game engine that players can access via their browsers. The project features an open world for anyone to explore. It's refreshing to see a project feature a fully functional Minimum Viable Product rather than promising upcoming features with nothing to show.
Like other Metaverse crypto coins, MetaverseX implementers the play-to-earn model to enable players to own their virtual plots of land, create various buildings and structures, craft a diverse set of NFTs available to trade on the market, and more.
MetaverseX features various game modes, including a daily quest system, PVP, and much more. In addition, the project features an NFT marketplace enabling players to trade their creation and loot and make a profit doing so.
In recent news, MetaverseX announced their MetaXWallet that will support multiple countries and currencies along with credit card and debit card payments:

MetaxWallet Announcement🥳🥳🥳
Countries and regions that support cryptocurrency transactions legally can use credit cards and debit cards to make purchases. pic.twitter.com/04wwJl4ELs

— MetaverseX (@x_metaverse) February 7, 2022
The native BEP-20 token to the platform is called METAX, used for in-game activities.
You can purchase METAX on PancakeSwap, MEXC, Gate.io, and more.
Disclosure: This is not trading or investment advice. Always do your research before buying any Metaverse crypto coin.
Follow us on Twitter @nulltxnews to stay updated with the latest Metaverse news!
Image Source: Vintage Tone/Shutterstock.com