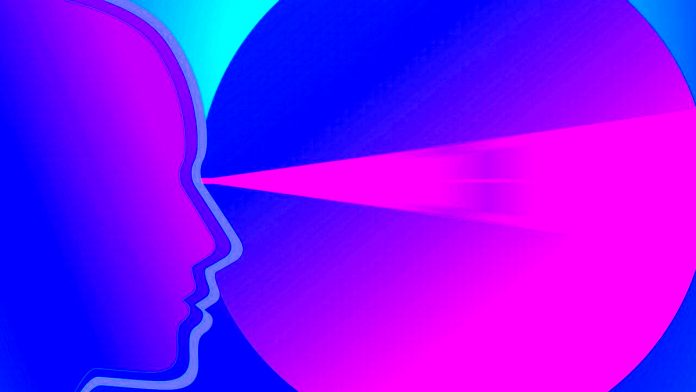 Low supply Metaverse crypto coins are among the most popular among traders, which means higher unit prices for each token. There are many Metaverse crypto coins on the market, each featuring a range of tokenomics and prices. Today we take a look at our pick of the top three Metaverse crypto coins with a circulating supply below 7 million, ordered by the current supply, lowest to highest.
#3 Heroes Chained (HEC) – 3.3 million
Launched in January 2022, Heroes Chained (HEC) is one of the top Avalanche-based Metaverse crypto coins featuring a blockchain-based RPG.
Heroes Chained (HC) is a real-time fantasy action game where players can become Guild Masters and gather heroes. Heroes Chained incorporates the play-to-earn model into its GameFi ecosystem, allowing users to earn rewards for participating in its ecosystem.
Heroes Chained enables players to craft gear, upgrade their guild, build their clan, etc. In addition, the game features a PVP mode enabling players to earn rewards, battle each other, and take on quests.
Check out this gameplay trailer for Heroes Chained to get a brief overview of how the game looks and its battle mechanics:
You will notice some similarities between Heroes Chained and Blizzard's Diablo series. Both games enable players to customize their characters, build them with various attributes, and complete dungeons by slaying monsters.
Heroes Chained is highly underrated and is considered the leading Metaverse crypto coin on the Avalanche network. The game's developers are focused on the gameplay itself rather than making money from the launch of the token, etc.
Speaking of tokens, HEC is the primary utility asset on the platform, an Avalanche-based asset whose utility includes crafting gear, buying land, buying heroes, joining guilds, and more. HEC is also rewarded to users as part of the play-to-earn model and winning battles.
You can purchase HEC on TraderJoe, Huobi Global, Pangolin, CoinEx, and more.
#2 Polychain Monsters (PMON) – 3.4 million
Launched in March 2021, Polychain Monsters is one of the most underrated Pokemon-inspired Metaverse crypto coins featuring cute NFT creatures called Polymon Monsters. Polymons are cross-chain compatible, including a gaming ecosystem with a goal of mainstream appeal.
Polychain Monsters feature exceptionally well-designed animated NFTs, and we highly recommend checking them out. The best part about the project is the NFTs are highly affordable.
Users can open booster packs of Polymons for a price of 1 PMON, roughly $3.5 at writing. Each booster pack comes with several NFTs of varying rarity, similar to how you would purchase booster packs for Pokemon, which contain several cards.
Some Polychain monsters are highly valuable, and for a price of $3.5, we highly recommend you try your luck! Each Polychain Monster features various attributes and traits, and all NFTs are cross-chain compatible with Polygon, Ethereum, and the BNB chains.
PMON is the primary utility asset on the platform, whose leading utility is by interacting with the Metaverse and enabling users to buy booster packs. Since PMON is cross-chain compatible, you can top up your crypto wallet with BNB, ETH, or MATIC.
Polychain Monsters (PMON) is one of the most underrated Metaverse projects on the market, and with a current market cap of $12 million, PMON is a must-watch in March 2022 as the team continues to develop its product.
You can purchase PMON on MEXC, PancakeSwap, LBank, Gate.io, SushiSwap, KuCoin, Hoo, and more.
#1 Fear (FEAR) – 6.5 million
Launched in May 2021, Fear is a blockchain-based horror game studio featuring a leading Metaverse entertainment platform. At writing, Fear includes a collection of free-to-play play-to-earn games featuring a 2D puzzle/action game, and an immersive 3D horror game users can check out.
Fear's ecosystem features a unique dual-token economy with the FEAR and BLOOD tokens. While FEAR is the primary utility asset on the platform that users can trade on the market, BLOOD is the in-game asset powering the Fear ecosystem.

The horror gaming platform itself is still in the early stages of development, with some features coming later this year, including a flagship NFT sale, a FEAR wallet, and cross-chain compatibility.
Suppose you're a crypto enthusiast that loves horror games. In that case, we highly recommend keeping an eye on the Fear project, as its current market cap of $2.5 million makes it a highly undervalued project worth watching in March 2022.
You can buy FEAR on PancakeSwap, Uniswap, KuCoin, and more.
Disclosure: This is not trading or investment advice. Always do your research before buying any Metaverse crypto coins.
Follow us on Twitter @nulltxnews to stay updated with the latest Metaverse news!