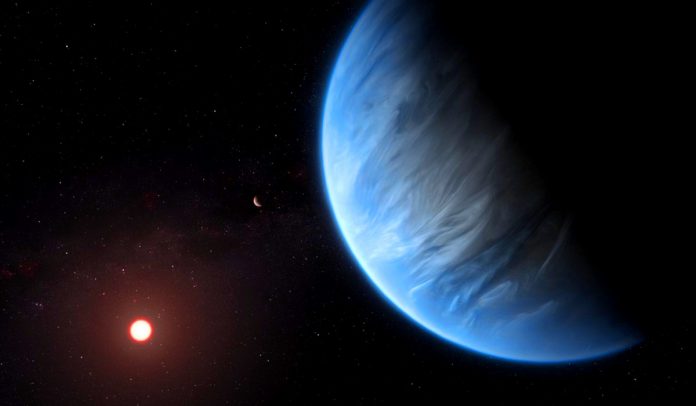 There are dozens of Metaverse crypto coins on the market, each offering its unique take on the Metaverse and virtual platforms. With the number of projects on the market, a new trader can get confused as to which coins are the real deal. We compiled a list of the top three Metaverse crypto coins with a market cap below $170 million to watch in March 2022, ordered by current market capitalization, lowest to highest.
#3 Bloktopia (BLOK) – $157 million
Launched in October 2021, Bloktopia (BLOK) is a Metaverse crypto coin building its Metaverse with Epic Games' latest Unreal Engine 5. The game will feature a 21 story skyscraper honoring Bitcoin's 21 million coin supply.
Each level of the Bloktopia Metaverse will feature unique experiences and layouts. Users will be able to purchase virtual real estate in Bloktopia via a process called ReBlok.
As one of the few Metaverse crypto platforms building its digital world with Unreal Engine 5, Bloktopia is a highly underrated project that's a must-watch in March 2022 and beyond. Moreover, the project has seen significant price gains this week, rising by over 17% in the past seven days.
Suppose you're interested in buying virtual real estate in Bloktopia. In that case, the team will hold a virtual real estate sale later this year, providing ample opportunity for users to acquire some land.
The primary utility asset for Bloktopia is BLOK, an ERC-20 Ethereum and Polygon compatible asset. Some utilities for BLOK include purchasing virtual real estate, purchasing in-game assets, governance aspects for holders, and much more.
You can buy BLOK on LATOKEN, KuCoin, Uniswap, Gate.io, and more.
#2 Victoria VR (VR) – $164 million
Launched in December 2021, Victoria VR is also a highly underrated Metaverse crypto coin, this time building its blockchain-based virtual world with Epic Games' Unreal Engine 4.
Victoria VR will feature one of the most robust Metaverses on the market as its development team is one of the largest out of all the projects in crypto. Currently boasting over 80 developers with a goal of achieving over 300 devs by the end of the year, Victoria VR is a must-watch in March 2022 and beyond.
This project focuses on creating a high-definition and immersive Metaverse that will start by launching an NFT gallery, allowing players to show off their NFTs via their ultra-realistic setting.
Moreover, Victoria VR features a lucrative VR Lands market enabling users to purchase virtual real estate on the platform. However, to get whitelisted is exceptionally hard, and the list is currently closed.
VR Lands will feature a number of utilities, including creating buildings for presentation, private facilities, ports into other worlds, and much more; the possibilities are limitless.
For those that didn't get a chance to apply for the whitelist, users can still visit Victoria VR's finance dashboard and stake their VR tokens to earn passive rewards in the meantime.
The primary utility asset for Victoria VR is the VR token, allowing users to stake it for rewards and interact with the Metaverse.
You can buy VR on KuCoin, Uniswap (V2), Vate.io, BitMart, and more.
#1 inSure DeFi (SURE) – $169 million
Launched in January 2020, inSure DeFi, as the name suggests, is an insurance system with staking power. inSure's goal is to provide protection and stability to the crypto world, helping investors avoid scams and drastic crypto devaluations via their insurance fund.
One can think of inSure DeFi as an insurance policy for your cryptocurrency portfolio. The project is classified as a Metaverse crypto coin because it provides insurance for DeFi Metaverse platforms as well as aspiring traders and investors.
The platform offers a wide range of coverages ranging from securing a $1000 investment for 2,500 SURE (roughly $16) to securing over $140k worth of crypto for 500k SURE (approximately $3.1k). If you're someone who makes high-risk investments or looking to secure your crypto against drastic devaluations, we highly recommend checking out inSure DeFi.
The primary utility asset for the platform is SURE, a multichain token living on the BNB and Ethereum chains. SURE's primary utility is paying for insurance policies on users' crypto portfolios.
The insurance concept for DeFi investments is a step towards a healthier and safer ecosystem for investors and traders. We all know that crypto investing is the wild west of finance, and any projects seeking to stabilize the industry are a step in the right direction.

You can buy SURE on PancakeSwap, Uniswap, QuickSwap, and more.
Disclosure: This is not trading or investment advice. Always do your research before buying any Metaverse crypto coins.
Follow us on Twitter @nulltxnews to stay updated with the latest Metaverse news!
Image Source: ESA/Hubble