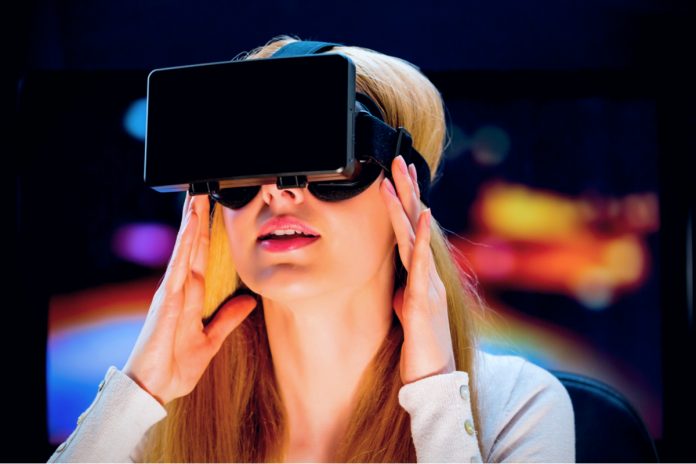 Low unit price Metaverse crypto coins remain one of the most popular options for new investors and traders looking to get in on the Metaverse hype without spending a fortune on a position. This article looks at our pick of the top three Metaverse crypto coins with a unit price below $0.4 to watch in March 2022, ordered by the current price, lowest to highest.
#3 WAX (WAXP) – $0.2773
Launched in December 2017, WAX, aka the Worldwide Asset Exchange, is a specialized Metaverse blockchain built for NFT-based gaming. It features some of the most popular Metaverse games on the market, including Farmers World, Splinterlands, and Alien Worlds.
The blockchain's primary strength is its approach to transactions. WAX features the delegated proof of stake consensus mechanism and utilizes three resources to facilitate transactions: CPU, RAM, and NET. Users can obtain said resources by staking WAXP, the native token on the WAX blockchain.
Users can always unstake their WAXP tokens to get their money back for any fees spent on transactions, making this a highly usable blockchain perfect for dApps requiring high amounts of interaction.
WAX is one of the most user-friendly blockchains. It features its WAX Cloud Wallet that connects various apps in the WAX ecosystem, meaning users aren't required to install any extensions like MetaMask to interact with applications built on WAX.
To get a brief idea of what WAX is all about, check out this video introducing Bryan, director of Awesome for WAX:
We highly recommend setting up a WAX cloud wallet and checking out the Atomic Hub NFT marketplace for WAX if you're unfamiliar with the ecosystem. In addition, we recommend checking out Alien Worlds and starting mining Trilium as it's 100% free to do so.
The native utility asset on the platform is WAXP, utilized for interacting with its ecosystem, buying NFTs, staking for rewards, and more.
You can purchase WAXP on Huobi Global, Bithumb, Deepcoin, Upbit, Bittrex, KuCoin, Gate.io, etc.
#2 CEEK VR (CEEK) – $0.324
Launched in June 2018, CEEK VR is a top concert and live music Metaverse platform featuring a range of high-quality VR experiences. What separates CEEK VR from other projects in the space is its partnerships with world-class icons like Demi Lovato, Lady Gaga, and more.
CEEK features a patented VR headset available at major retailers like BestBuy and Target. In addition, CEEK features high-quality 4D headphones, which enable a high-quality immersive experience engaging all your senses.
The CEEK platform is live for users to check out, and we highly recommend browsing through the dozen channels featuring various shows, sports events, music concerts, and more. As one of the leaders in virtual live events, CEEK's platform is a must-watch in March 2022.
For a brief overview of what CEEK VR is all about and a sneak peek at some of its venues and worlds, check out this trailer:
CEEK is the native utility token on the platform featuring both an ERC-20 and a BEP-20 version which users can purchase on various exchanges. CEEK is primarily used to access exclusive events, interact with the platform, etc.
You can purchase CEEK on LBank, Gate.io, MEXC, PancakeSwap, Bancor Network, Uniswap (V3), ProBit Global, LATOKEN, BKEX, and more.
#1 Chromia (CHR) – $0.39
Launched in May 2019, Chromia (CHR) is yet another highly underrated blockchain similar to WAX. However, Chromia focuses more on developers and helps them build Metaverse-based applications much faster than traditional layer-1 chains like BNB or Ethereum.
Chromia includes an Ethereum Virtual Machine compatible architecture with an independent layer-1 and layer-2 components. Chromia also features a robust SDK for developers, providing detailed documentation on how to build Metaverse and NFT apps on its platform.
Chromia's blockchain proved that it could serve as a launchpad for high-quality applications. Two primary projects are currently being developed on the platform, Mines of Dalarnia ($79 million market cap) and My Neighbor Alice ($189 million market cap). As more applications are developed on Chromia, CHR is a must-watch in March 2022.

CHR is the primary utility asset on Chromia, an ERC-20 token living on Ethereum. CHR's utilities include using it as a reserve to peg native tokens for projects, collect payments, and pay hosting fees.
You can buy CHR on KuCoin, BitGlobal, PancakeSwap (V2), FTX, Huobi Global, Poloniex, Binance, Bithumb, Gate.io, and more.
Disclosure: This is not trading or investment advice. Always do your research before buying any Metaverse crypto coins.
Follow us on Twitter @nulltxnews to stay updated with the latest Metaverse news!