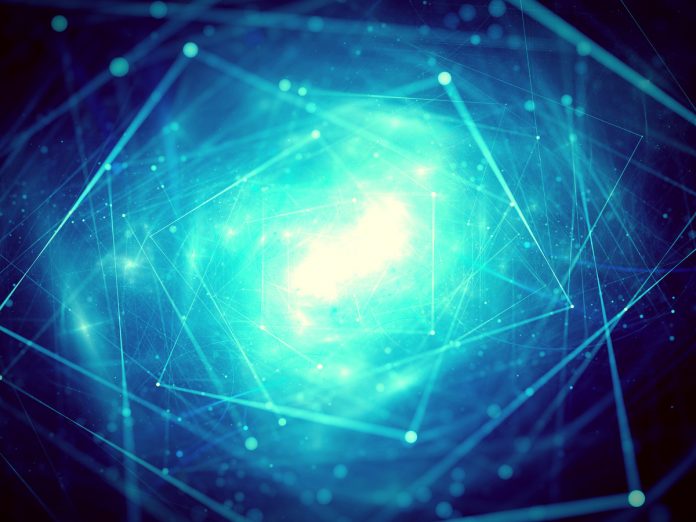 Metaverse crypto coins are performing exceptionally well this weekend, and with the number of projects on the market, it may be hard to figure out which ones are the real deal. This article looks at three underrated Metaverse crypto coins that you've probably haven't heard of to watch in February 2022, ordered by 24-hour trading volume, lowest to highest.
Moon Nation Game (MNG)
24-hour Trading Volume: $215k
Market Cap: $21 million
Unit Price: $0.069
Launched in June 2021, Moon Nation Game is a next-generation, crypto-fueled, blockchain-supported space game powered by the BEP-20 MNG token.
Moon Nation is looking to become the largest video game on the Binance Smart Chain. It features a play-to-earn space RPG game. All in-game assets are tokenized as NFTs and include characters, weapons, aliens, vehicles, spaceships, and more.
In addition, the project features the Moon Nation Bridge, a platform looking to serve as a hub for all crypto games dubbed as the "Steam of crypto." Moon Nation Bridge is looking to simplify all game purchases, play-to-earn rewards, and community interaction across their library of upcoming games.
Unfortunately, we couldn't find a Minimum Viable Product for Moon Nation. However, according to the team, various NFTs are scheduled to drop soon, enabling players to buy and trade them on the market.
In addition, according to Twitter, the team will start heavy marketing next week, so MNG is worth keeping an eye on in the short term.
Are you ready ??? 🚀🚀🚀🚀🚀 https://t.co/POBpbXcTJT

— MOON NATION GAME (@MoonNation0) February 5, 2022
Even without an MVP, Moon Nation manages to hold a market cap of over $21 million, signaling the project's strong community support.
You can purchase MNG on MEXC, PancakeSwap, LBank, and more.
UniX Gaming (UNIX)
24-hour Trading Volume: $216k
Market Cap: $6.6 million
Unit Price: $0.2074
Launched in November 2021, UniX Gaming is an early adopter of the play-to-earn gaming model with monthly revenue of $250k and an NFT portfolio currently valued at over $1.4 million. UniX claims to be the second-largest community in the Metaverse providing over 600 income streams through scholarships, research & developments, breeders, and much more.
The project's mission is to be the first digital nation with the most prominent digital economy utilizing their community's assets and DAO tokens in the Metaverse. Like Yield Guild Games, UniX Gaming is a community of gamers providing training, tips, and strategies to help other members earn more from various crypto games.
In addition, one advantage to becoming a part of Unix Gaming is that members can lend NFTs for in-game scholarship programs with a profit-sharing model, enabling members to earn more.
The UniX Gaming community is focused heavily on Axie Infinity, one of the best games to play if you're looking to start earning a living wage from the Metaverse. If you're a fan of Axie Infinity, I highly recommend checking out the UniX Gaming community, as they can provide you with better strategies and mechanics to earn more from AXS.
UNIX is the native token for the Unix Gaming ecosystem, enabling governance, providing scholarships, and more.
You can purchase UNIX on Uniswap, Bittrex, BKEX, and more.
Graviton Zero (GRAV)
24-hour Trading Volume: $393k
Market Cap: $1.2 million
Unit Price: $0.0608
Launched in December 2021, Graviton Zero is a multi-chain play-to-earn NFT game set in a futuristic space-themed universe. The project's mission is to build a long-term, stable, constantly evolving game environment and token economy.
Graviton Zero features a PvP and PvE Metaverse experience focusing on skill-based gameplay where all assets are tokenized as NFTs, similar to other projects on this list.
The game includes an Organization system where various Organizations fight together, grow together, and use their combined resources to dominate the Graviton Zero solar system called NEMEIX. Only holders of LAND NFTs will form Organizations and become leaders of up to 100 members.
NEMENI is divided into 10,000 tokenized plots of land, which act as homes and bases of operations for various Organizations. Plots can be upgraded over time using multiple resources.
The GRAV token is the multi-chain digital native currency of Graviton Zero. Players can earn GRAV tokens by winning PVP battle arenas, participating in PVE VOID missions, achieving top-rankings, owning planets or mining stations, selling NFTs, and more.

Graviton Zero is still in development. However, users can currently stake their GRAV tokens on the platform for an APY of up to 500%! In addition, the team is working on enabling users to mint LAND NFTs, which should be released soon. As the team continues developing the project, GRAV is worth keeping an eye on in February 2022.
You can purchase GRAV on PancakeSwap or MEXC.
Disclosure: This is not trading or investment advice. Always do your research before buying any Metaverse crypto coin.
Follow us on Twitter @nulltxnews to stay updated with the latest Metaverse news!
Image Source: sakkmesterke/Shutterstock.com