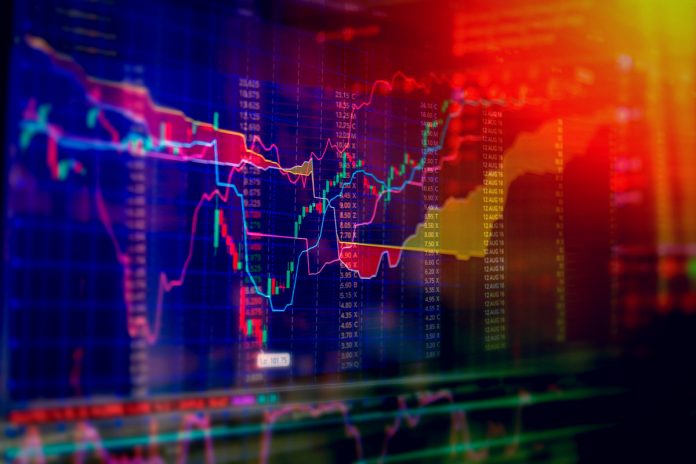 Low supply Metaverse crypto coins are some of the most popular options for traders looking for underrated projects. A low circulating supply usually means the cryptocurrency features a higher price, attracting more investors. This article looks at our pick of the top five Metaverse crypto coins with a circulating supply below 20 million, ordered by current supply, lowest to highest.
Highstreet (HIGH) – 12.3 million
Launched in October 2021, Highstreet features an MMORPG Metaverse built with the Unity game engine. While their Metaverse is still in development, users can sign up for their upcoming alpha launch scheduled later this year.
Check out this preview of the Highstreet World:
The Highstreet economy features a dual-token system consisting of STREET and HIGH tokens. STREET tokens are the native utility asset used for various in-game activities, and HIGH tokens are governance tokens enabling holders to shape the project's future by voting on proposals.
The Highstreet World will enable players to take on roles like an Archer or a Brawler, clearing monsters and protecting cities. Players are rewarded with tokens for playing the game, which they can use to purchase homes across vast regions to expand their base of operations.
While Highstreet's Metaverse is still in development, the project includes an NFT marketplace currently featuring two collections that users can now check out.
Moreover, holders can stake their HIGH tokens and receive an APY between 30-70%, which is a great way to incentivize holders to support the project.
You can purchase HIGH tokens on PancakeSwap, Uniswap, Binance, and more.
Ethernity Chain (ERN) – 13 million
Launched in March 2021, Ethernity Chain features one of the first licensed and authenticated NFT marketplaces, including big-name AAA brands in content, collectibles, technology, and sports.
There are over 30 collections on Ethernity Chain's NFT marketplace with over 100k different NFTs. Most of the collections are sports-themed, specifically featuring dozens of soccer players. If you're a soccer fan, you're bound to find an NFT of your favorite players.
Ethernity Chain features exceptionally well-designed animated NFTs. There NFTs costing thousands of dollars, and some costing as low as $40. If you're looking to get in on the NFT hype and are a die-hard soccer fan, you must check out ERN's marketplace.
The native token to the platform is ERN, an ERC-20 asset living on the Ethereum blockchain. Users can also stake their ERN tokens by either providing liquidity or fixed staking options providing an APY upwards of 60%.
You can purchase ERN on Uniswap, KuCoin, Binance, and more.
LUKSO (LYXe) – 15.2 million
Launched in May 2020, LUKSO is a leading blockchain platform providing solutions and standards for digital and physical goods. Built by the creators of the popular ERC-725 and ERC-20 token standards, LUKSO's mission is to move blockchain beyond DeFi and promote integration with the real world.
The native token to the LUKSO network is LYX, whose primary purpose is to secure the blockchain. LUKSO also features a token called LYXe, Ethereum's version of their LYX asset. LYX to LYXe is what ETH is to WETH. Both tokens represent the same value, just "wrapped" for DeFi purposes.
LUKSO is looking to introduce new standards and tools to enable a new economy based on Cultural Currencies, Digital Certificates, and Universal Public Profiles.
The project's Universal Public Profiles will enable companies to create permanent identifiers in the digital world, securing their brand on the blockchain.
You can buy LYXe on KuCoin, Uniswap, Gate.io, BKEX, and more.

Monsta Infinite (MONI) – 17.8 million
Launched in September 2021, Monsta Infinite is an MMORPG with a turn-based card game concept integrating NFTs and cryptocurrencies. It implements the play-to-earn model by introducing its governance token MONI.
Players can collect various monsters with several attributes and battle against other players in turn-based card gameplay. Each monster features a number of body parts that can be upgraded using STT and Jilaka cores, which are in-game assets.
The game is inspired by Axie Infinity and Minecraft and is currently in development. However, users can now check out their NFT Marketplace and purchase a monster in exchange for xSTT tokens.
xSTT tokens can be purchased on MonstaInfinite's DEX with xMONI tokens, which are the native token to the platform.
You can buy MONI on KuCoin, Gate.io, PancakeSwap, and more.
Revolve Games (RPG) – 19.6 million
Launched in September 2021, Revolve Games is a play-to-earn ecosystem featuring a robust gaming platform plugged into the heart of DeFi, NFTs, and GameFi.
Revolve Games integrates DeFi staking with blockchain gaming, with the staking rewards of a given actional NFT dependent on the in-game performance of that asset. Players are highly incentivized to participate and level up their NFTs to earn more rewards.
Currently, players can check out their Ape In game, with rewards generated from the game providing better staking multipliers and APYs. While the Revolve Metaverse is still in development, players can check out this Teaser Trailer:
The Revolve Metaverse will feature an inter-planetary sandbox allowing users to explore the world via NFT spaceships. Revolve's Metaverse will be similar to Decentraland and The Sandbox featuring a dynamic Land and DeFi economy.

RPG is the native token to the platform used for various in-game assets and enables users to earn rewards for staking and more.
With a current market cap of $4.8 million, Revolve games is a highly underrated project that's a must-watch in February 2022.
You can buy RPG on PancakeSwap and ApeSwap (BSC).
Disclosure: This is not trading or investment advice. Always do your research before buying any Metaverse crypto coin.
Follow us on Twitter @nulltxnews to stay updated with the latest Metaverse news!
Image Source: WHYFRAME/Shutterstock.com