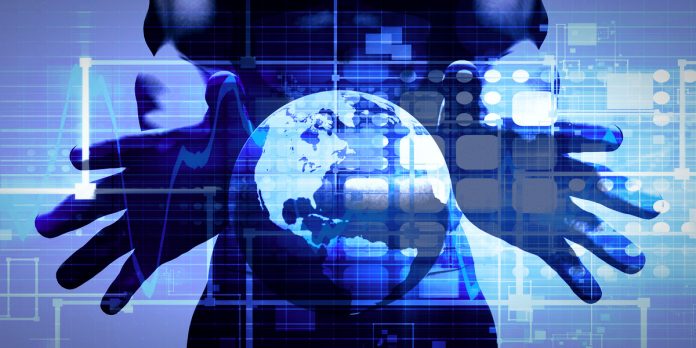 There are hundreds of Metaverse crypto coins on the market, and some of the most popular options include low-supply coins. Low supply coins usually have higher unit prices, depending on the overall market capitalization. This article looks at our pick of the top five Metaverse crypto coins with a circulating supply lower than Bitcoin's (21 million).
Note: The list below is ordered by current supply, lowest to highest.
RMRK (RMRK) – 9.5 million
Launched in September 2021, RMRK (pronounced "remark") is a blockchain for multi-resource NFTs. It describes itself as a set of NFT legos that provide non-fungible tokens with unlimited utility. RMRK is hosted on the Kusama blockchain, Polkadot's canary (testnet) network.
RMRK looks to upgrade traditional NFTs to enable developers and creators to integrate NFTs into various Metaverses with high customization. For a brief overview of RMRK's vision, check out this YouTube video:
RMRK's Metaverse is still in development. However, users can currently visit Singular, the platform's official Marketplace and the first Kusama-native NFT dashboard. There are many NFT collections to explore, and items are listed in KSM tokens.
According to RMRK's roadmap, some exciting features are scheduled for this year, including rich profiles, royalties, and bidding, rewriting RMRK as smart contracts, auction houses, the Metaverse, and more.
RMRK managed to stay relevant even during this bear market, and its token is a must-watch for 2022.
You can buy RMRK on Gate.io, KuCoin, BKEX, and more.
Highstreet (HIGH) – 12.2 million
Launched in October 2021, Highstreet is one of the most traded Metaverse crypto coins on this list, boasting over $47 million in trading volume over the past 24 hours.
Highstreet is building an MMORPG Metaverse game made with the Unity game engine. While the project's Metaverse is still in development, users can sign up for their alpha launch scheduled later this year.
Highstreet's Metaverse will enable players to play various roles like Archers and Brawlers. The goal of the game is to clear monsters and protect cities. Players will receive tokens as a reward for slaying monsters, incentivizing participation in the ecosystem.
The platform's tokens can be used to expand players' base of operations and purchase virtual real estate in Highstreet's Metaverse.
Highstreet features a dual token economy consisting of STREET and HIGH tokens. STREET tokens are the native asset in the game, and HIGH tokens are the native governance tokens enabling holders to vote on proposals that shape the platform's future.
Highstreet features one of the most robust communities and a fully functional NFT marketplace with two collections that users can check out. This project is a must-watch in February 2022.
You can buy HIGH on exchanges like PancakeSwap, Uniswap, Binance, and more.
Ethernity Chain (ERN) – 13 million
Launched in March 2021, Ethernity Chain is one of the most underrated Metaverse coins featuring unique licensed and authenticated sports-themed NFTs. Ethernity Chain includes partnerships with world-class tech, sports, collectibles, and gaming brands.
Featuring over 30 NFT collections with over 100k different items, Ethernity Chain is a must-watch for 2022 as more collections are released on the platform.
If you're a sports fan looking to get a hold of rare NFTs, we highly recommend checking out Ethernity Chains' Marketplace. Specifically, their Marketplace features many soccer-themed collections, and if you're a die-hard soccer fan, you're bound to find an NFT you like.

One of Ethernity Chain's unique features is its excellent NFT design, that's one of the best on the market. Check out this Messi NFT:
The native token on the platform is ERN, an ERC-20 asset living on the Ethereum blockchain. ERN can be staked to earn passive rewards and purchase NFTs on Ethernity Chain's Marketplace.
You can purchase ERN on Uniswap, Binance, KuCoin, and more.
LUKSO (LYXe) – 15.2 million
Launched in May 2020, LUKSO (LYXe) is one of the leading blockchain platforms providing solutions for digital and physical goods. The project is built by the creators of the popular ERC-725 and ERC-20 token standards, making this a highly underrated project that's a must-watch in February 2022.
LUKSO's mission is to move blockchain tech beyond DeFi and promote its integration with the real world.
The native token on the platform is LYXe, representing Ethereum's version of the token. Think of LYXe as wETH, a token representing the same value just "wrapped" for DeFi purposes.
LUKSO's main objective is to introduce new tools and standards to enable a new economy based on digital certificates, cultural currencies, and universal public profiles.
LUKSO's universal public profiles will enable brands to create permanent identifiers in the Metaverse, securing their name and branding on the blockchain.
You can purchase LYXe on major exchanges like KuCoin, Uniswap, Gate.io, and more.
Chronicle (XNL) – 20.7 million
Launched in 2021, Chronicle (XNL) is a highly underrated NFT marketplace and studio built for fans. It features authenticated NFts like Ethernity Chain from popular shows like Penn & Teller.

Chronicle's mission is to deliver eco-friendly NFTs, promoting environmentally friendly practices. Users can currently check out the Chronicle NFT platform and browse various collections.
Chronicle features three main collections at writing: Paddington, Puppy Bowl, and Penn & Teller. The collections are based on popular TV shows, and if you're a fan of any of the above titles, we highly recommend checking out Chronicle's collections.
Chronicle's NFT dashboard is similar to THETA, an NFT drop platform with a multi-billion dollar valuation. Chronicle's current valuation of $3.7 million makes this a highly undervalued project that's a must-watch in February 2022.
XNL is the primary utility token to Chronicle, enabling users to earn rewards bonuses, provides staking incentives, governance, and more.
You can purchase XNL on PancakeSwap, KuCoin, Gate.io, and more.
Disclosure: This is not trading or investment advice. Always do your research before buying any Metaverse crypto coins.
Follow us on Twitter @nulltxnews to stay updated with the latest Metaverse news!
Image Source: kentoh/Shutterstock.com