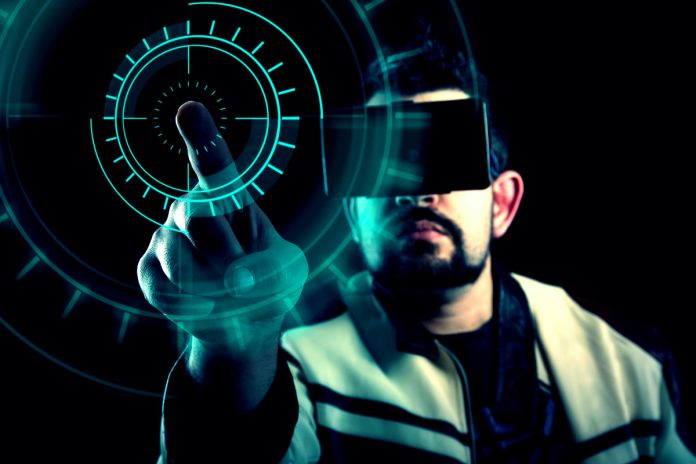 Metaverse Crypto coins show bullish momentum, with cryptocurrency markets trading sideways today. There are hundreds of Metaverse crypto coins with various market caps on the market. Today we look at our pick of the top five Metaverse crypto coins with a market cap in the $10-$30 million range, ordered by market capitalization, lowest to highest.
Torum (XTM) – $10 million
Launched in July 2020, Torum (XTM) is an NFT and DeFi platform built on the BNB Chain. Torum features a SocialFi Metaverse whose goal is to connect crypto enthusiasts worldwide.
The project's Metaverse features an NFT Marketplace integrated into the platform, enabling players to showcase their identity with various NFTs. Moreover, Torum features its finance dashboard, allowing the holders to become liquidity providers and earn rewards by supporting Torum's ecosystem.
XTM is the native utility asset on Torum, a BEP-20 token living on the BNB Chain. XTM will be used to interact with various activities in the Metaverse and purchase NFTs in the marketplace.
The project is still in its early stages, with a current market cap of $10 million. It's a highly undervalued Metaverse crypto coin that features a Minimum Viable Product in the form of their staking and liquidity dashboard. XTM is a must-watch in February 2022.
You can purchase XTM on Uniswap, PancakeSwap, KuCoin, and more.
Decentral Games (ICE) – $12 million
Launched their token in October 2021, Decentral Games is the leading virtual casino in Decentraland, currently the highest-valued Metaverse crypto coin on the market.
Decentral Games features a Decentralized Autonomous Organization (DAO) that governs the Metaverse casino. It's powered by the DG and ICE tokens, which users can earn by playing in the casino.
ICE poker is a free-to-play play-to-earn game in Decentral Games. The catch is users must purchase an ICE wearable NFT to play at their tables. Users can buy the NFT from Opensea, and the current floor price is 2.066 ETH, roughly $5k at the time of writing.
For those not looking to spend a few thousand dollars on an NFT to play in Decentral Games' casino, users can "rent" the NFTs from others via the ICE Poker delegation dashboard. Essentially, owners of ICE NFTs can delegate them to others for a lower price and enable users to play in the casino.
There are reports of players making significant profit from delegating their ICE wearables, making purchasing an NFT a worthwhile investment.
You can buy ICE on QuickSwap.
Polychain Monsters (PMON) – $14 million
Launched in March 2021, Polychain Monsters are a cross-chain digital collectible platform focusing on mainstream appeal. The platform features Pokemon-inspired NFTs called Polymons, which users can unpack from booster packs.
Each Polymon features various rarities and contains different traits. In addition, users can stake their Polymon NFTs to earn PMON tokens as a reward.
To purchase Polymons, users can connect their MetaMask wallet and buy a booster pack costing 1 PMON, roughly $4.32 at writing. Each booster pack includes three Polychain Monsters.
The native token on the platform is PMON, an ERC-20 asset living on the Ethereum blockchain. PMON is used to purchase booster packs.
You can buy PMON on KuCoin, Gate.io, Uniswap, PancakeSwap, MEXC, and more.
EPIK Prime (EPIK) – $20 million
Launched in August 2021, EPIK Prime is a leading premium licensed NFT platform featuring over 300 game companies, over 1000 brands, and over 50% of the top game companies in the world.
EPIK Prime's vision is to be the largest platform for NFT goods and marketplaces for AAA gaming companies and giant entertainment intellectual properties. Epik Prime's Metaverse is called the Epikberse, which includes a network of games, VR spaces, and interconnected virtual worlds.

One popular NFT collection on the EPIK Prime marketplace is Splitgate, a recently released game on Steam closely resembling a hybrid between Halo and Portal. Users can purchase rare Splitgate NFT characters on the EPIK Prime marketplace for a few hundred dollars.
As one of the leading platforms for authenticated and licensed NFTs, EPIK Prime is a must-watch in February 2022 as it continues to expand its ecosystem and secure world-class partnerships with iconic brands.
The native token on the platform is EPIK, an ERC-20 asset living on the Ethereum blockchain. EPIK is used to purchase NFTs on the platform.
You can buy EPIK on PancakeSwap, Uniswap, KuCoin, and more.
Gods Unchained (GODS) – $29 million
Launching its token in October 2021, Gods Unchained is the leading blockchain-based trading card game incorporating the popular play-to-earn model. The game implements NFT tech to tokenize in-game assets providing full ownership for players.
Gods Unchained is the cryptocurrency version of the popular Hearthstone game, featuring similar mechanics and gameplay. GODS is the native token on the platform, used for in-game activities such as purchasing cards and more.
Check out this Official Gameplay Trailer of Gods Unchained:
Gods Unchained is highly underrated with a current market cap of $29 million and is a must-watch in February 2022.
You can buy GODS on KuCoin, Coinbase, FTX, Poloniex, and more.

Disclosure: This is not trading or investment advice. Always do your research before buying any Metaverse crypto coins.
Follow us on Twitter @nulltxnews to stay updated with the latest Metaverse news!
Image Source: Carlos Banyuls/Shutterstock.com