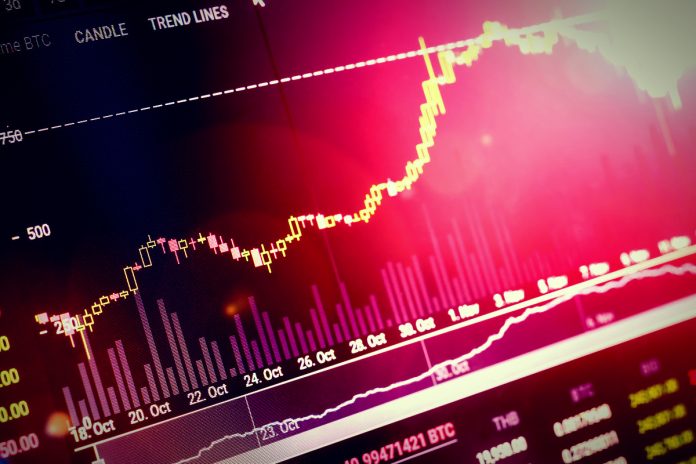 Low market cap Metaverse crypto coins are most popular among traders and investors as they usually have great potential to show significant price gains. This article looks at our pick of the top five Metaverse crypto coins with a market cap below $6 million to watch in March 2022, ordered by current market capitalization, lowest to highest.
Chronicle (XNL) – $3.2 million
Unit Price: $0.1587
Market Cap: $3.2 million
24-hour Trading Volume: $1 million
Launched in 2021, Chronicle is an NFT marketplace and Metaverse studio built for fans. It features fully authenticated and licensed NFTs from popular shows like Penn & Teller and more.
Chronicle focuses on providing users with eco-friendly NFTs, promoting practices friendly to the environment. Chronicle is similar to other platforms that feature licensed NFTs like Ethernity Chain and Theta Network.
At this time, Chronicle features five NFT collections from shows like Puppy Bowl XVIII, The Giant Panda, Penn & Teller, Ivor Wood Collection, and I'm Your Man. If you're looking for licensed NFTs, we highly recommend checking out Chronicle's NFT marketplace. It's worth noting that the NFTs are priced in USDC, a stablecoin.
With the current valuation of $3.2 million, Chronicle is highly underrated and is a must-watch in March 2022. The platform is similar to Theta Network, which features a multi-billion dollar valuation, which means Chronicle has excellent long-term potential even if it captures 1% of the licensed NFT market.
The primary utility asset on the platform is XNL. It allows users to earn bonuses and provides staking incentives along with governance opportunities.
You can buy XNL on PancakeSwap, Gate.io, or KuCoin.
Ispolink (ISP) – $3.9 million
Unit Price: $0.002607
Market Cap: $3.9 million
24-hour Trading Volume: $1.8 million
Launched in May 2021, Ispolink (ISP) is a multichain Metaverse platform built for businesses and developers in mind. Ispolink leverages Artificial Intelligence to empower blockchain businesses to source Web3 talent, which is exceptionally scarce but high in demand among crypto projects.
Ispolink's platform connects applicants with job opportunities in the crypto space. It utilizes ML and AI to scan an applicant's resume and predict the best candidate for a specific job opportunity.
Ispolink is still in its early stages, and the platform is in development. However, businesses and developers can book a demo to get a sneak peek at the platform.
As the Web3 and Metaverse sector expands, more businesses will require developers to build their applications. Ispolink is a must-watch in March 2022, and its market cap of $3.9 million makes this a highly underrated project.
The native utility asset on the platform is ISP, an ERC-20 token living on the Ethereum blockchain. ISP is used to get verified, refer friends, and do various other activities.
You can purchase ISP on MEXC, Uniswap, Gate.io, KuCoin, QuickSwap, BKEX, BitMart, ProBit Global, and more.
Legend of Fantasy War (LFW) – $4.3 million
Unit Price: $0.595
Market Cap: $4.3 million
24-hour Trading Volume: $673k
Launching its token in October 2021, Legend of Fantasy War is one of the most underrated blockchain-based Metaverse RPG games on the market right now. It's built with the Unity game with its token living on the BNB chain.
The game involves users purchasing an NFT hero and using it to mine for rewards by interacting with the Legend of Fantasy War Metaverse. Users can currently check out their game and explore the world.
In addition, Legend of Fantasy War features a unique NFT collection users can currently check out. Players are required to purchase an NFT hero to start playing, and the cheapest hero at this time costs 0.074BNB, roughly $28 at writing.
You can only purchase heroes from the NFT marketplace at this time. However, players will be able to buy land, consumables, equipment, fashion, and more in the future.
Moreover, Legend of Fantasy war features its mining pool, enabling holders of hero NFTs to earn passive rewards. Players can generate profits by mining for treasure on LFW's platform, creating an incentive to hold the token.
With a fully functional game and NFT marketplace, Legend of Fantasy war is a must-watch in March 2022. LFW has been performing exceptionally well this week, rising by over 90% in the past seven days.

LFW is the native utility asset on the platform, used for various in-game activities like earning rewards, NFT mining, and more.
You can buy LFW on PancakeSwap, Bybit, Gate.io, Hoo, BitMart, and more.
Monsta Infinite (MONI) – $5.1 million
Unit Price: $0.2605
Market Cap: $5.1 million
24-hour Trading Volume: $614k
Launched in September 2021, Monsta Infinite is a blockchain-based MMORPG trading card game integrating the play-to-earn, play-to-social, and play-to-govern models into its platform.
If you visit the Monsta Infinite platform, you will notice some similarities between it and the popular Axie Infinity Metaverse game. You can think of Monsta Infinite as the BNB version of Axie Infinity.
Monsta Infinite's gameplay involves players collecting various monsters that feature several attributes. Players can take on battles, complete quests, and be able to battle against each other to earn rewards in the future.
While the game is still in development, users can check out its Marketplace and finance dashboard. In addition, Monsta Infinite features a decentralized exchange enabling users to convert xMONI to xSTT tokens.
Monsta Infinite features a dual-token economy consisting of xMONI and xSTT. While xMONI is the native utility asset on the platform, xSTT is comparable to Smooth Love Potion on Axie's platform. xSTT will enable users to upgrade and breed their Monstas.
With a current market cap of $5.1 million, Monsta Infinite is a must-watch in March 2022. If you've missed the boat with Axie Infinity, Monsta Infinite is a highly similar project that could easily reach much higher valuations if the team builds a fully functional game.
You can purchase MONI on Gate.io, PancakeSwap, MEXC, KuCoin, BitMart, BabySwap, BKEX, Bibox, Hotbit, and more.
Heroes Chained (HEC) – $5.9 million
Unit Price: $1.84
Market Cap: $6 million
24-hour Trading Volume: $703k
Launched in January 2022, Heroes Chained is the leading blockchain-based RPG Metaverse game built on the Avalanche blockchain.

Heroes Chained gameplay involves players becoming guild masters and owning NFT heroes, similar to Legend of Fantasy War. The game integrates the popular play-to-earn model, incentivizing users to participate in its ecosystem with rewards.
Users can build their clan of heroes, craft gear, upgrade their guild, and more. In addition, the Heroes Chained Metaverse will enable players to battle each other and take on quests to earn rewards.
Heroes Chained focuses on the gameplay itself, providing an engaging experience unmatched by other Metaverse crypto coins on the market. Since the game is blockchain-based, all in-game assets are tokenized either as digital assets or NFTs, providing full ownership to its players.
HEC is the native utility asset on the platform, used for buying/selling heroes, land, crafts, guilds, and more. Moreover, users can earn HEC by battling opponents, completing quests, and more.
You can buy HEC on Huobi Global, Pangolin, TraderJoe, CoinEx, and more.
Disclosure: This is not trading or investment advice. Always do your research before buying any Metaverse crypto coins.
Follow us on Twitter @nulltxnews to stay updated with the latest Metaverse news!
Image Source: ezphoto/Shutterstock.com