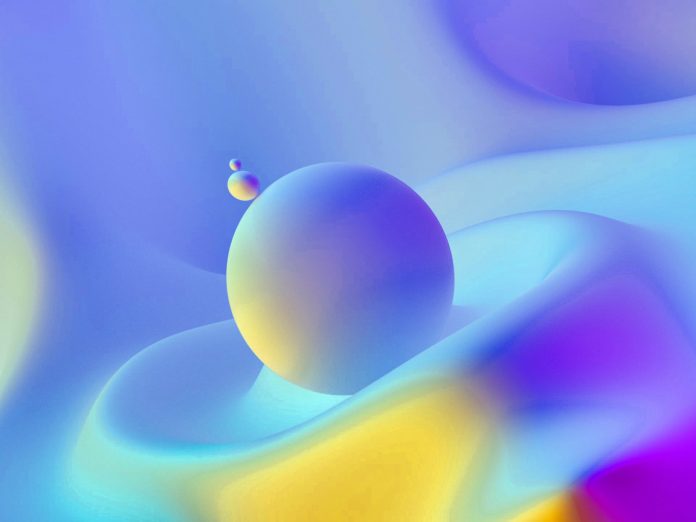 One of the most popular options for choosing Metaverse crypto coins is looking at projects with a low unit price. Low unit prices mean traders can accumulate more tokens for a lower overall cost, and many low unit price projects see more significant price fluctuations. This article looks at our pick of the top five Metaverse crypto coins with a unit price below $0.06 to watch in March 2022.
Note: The list below is ordered by unit price, lowest to highest.
WAX (WAXP) – $0.2967
Launched in December 2017, WAX (WAXP) is the top blockchain for Metaverse crypto coins and gaming. WAX features some of the most popular Metaverse crypto games on the market, including Farmers World, Splinterlands, and Alien Worlds.
WAX's main strength is its approach to transactions, utilizing CPU, NET, and RAM as resources to pay for interactions on the blockchain. Unlike traditional blockchains like Ethereum, which include gas fees that have to be paid out of pocket, WAX's resources are obtained by staking WAXP tokens. This means users can get their money back for transactions by unstaking their WAXP tokens.
The platform also features the WAX Cloud Wallet, making it easy for new cryptocurrency enthusiasts to create a wallet and interact with the vast WAX ecosystem. The cloud wallet means users don't need to install third-party extensions to interact with the ecosystem.
Last but not least, WAX features one of the most popular NFT marketplaces, AtomicHub, which includes various nonfungible items with real utility. If you're looking to get your foot in the door with NFT and Metaverse gaming, you must check out WAX.
You can purchase WAXP on Binance, KuCoin, Bittrex, Huobi Global, Bithumb, Bitfinex, and more.
CEEK VR (CEEK) – $0.3188
Launched in June 2018, CEEK VR is a top platform for virtual concerts and 360VR experiences. It features partnerships with iconic artists like Lady Gaga, Ziggy Marley, Demi Lovato, etc.
CEEK VR also features high-definition 4D headphones and its patented VR headset available at major retailers like BestBuy and Target.
At writing, CEEK's platform features various channels that viewers can enjoy right now. The channels include music, dancing, sports, and more.
CEEK continues innovation on the blockchain with the latest release of the CEEK Metaverse, where users can learn, play, and live together in a shared social space. CEEK is one of the most underrated projects on the market right now, and it's a must-watch in March 2022.
CEEK is also the native token on the platform, an ERC-20 asset living on the Ethereum blockchain. CEEK can be used for exclusive access to events and interacting with its Metaverse.
You can buy CEEK on ProBit Global, PancakeSwap, Gate.io, Bancor Network, ApeSwap, MEXC, and more.
Chromia (CHR) – $0.3972
Launched in May 2019, Chromia is a blockchain built specifically for Metaverse crypto coins and gaming. Chromia is a relational blockchain that allows developers to deploy dApps ten times faster than traditional layer-1 blockchains like BNB chain or Ethereum.
Chromia features a unique architecture that plays well with the Ethereum Virtual Machine, including independent layer-1 and layer-2 components. Its product layer features a robust SDK making it more intuitive for developers to build Metaverse applications.
Some of the most-known games built on Chromia include Mines of Dalarnia ($97 million market cap) and My Neighbor Alice ($219 million market cap). Chromia has a working proof-of-concept with the applications already developed with its tools, and the project is a must-watch in March 2022.
The native utility asset on the platform is CHR, an ERC-20 token on the Ethereum blockchain. Some utilities for CHR include paying hosting fees, using it as a reserve to peg native tokens for various projects, collecting payments, and more.
You can purchase CHR on FTX, KuCoin, Binance, Bithumb, Poloniex, and more.
Dvision Network (DVI) – $0.5008
Launched in November 2020, Dvision Network (DVI) is a Metaverse crypto coin powering its robust NFT marketplace. The Dvision platform includes three main features: Meta-City, Meta-Spaces, and an NFT Market.

The NFT marketplace enables users to trade unique items on the BNB and Ethereum blockchains, including standards like ERC and BEP 721/1155. Meta-Spaces allow users to acquire and customize LAND, similar to how Decentraland and The Sandbox feature a virtual real estate market. Meta-City is the collection of Meta-Spaces comprising the Dvision Network Metaverse.
Dvision Network also features Avatars, user-owner representative personal avatars that help them stand out in the crowd inside Dvision's Metaverse.
Moreover, Dvision also offers its MultiBaas Bridge enabling users to transfer DVI tokens from Ethereum to the BNB mainnet. The bridge is currently in beta, and transfers are approved manually.
DVI is the native utility asset on the platform, enabling users to purchase NFTs on the marketplace. It's worth noting that Dvision Network's NFT marketplace currently supports BNB and ETH chains, with integration for Enjin coming soon.
You can buy DVI on Bittrex, Bithumb, PancakeSwap, MEXC, Hotbit, Hoo, Indodax, and CoinW.
Ontology (ONT) – $0.564
Launched in March 2018, Ontology is one of the most underrated and unique Metaverse crypto coins on the market. It features a high-speed, low-cost blockchain built with Web3 and the Metaverse at the forefront. One way to think of Ontology is a layer-2 solution similar to Polygon.
Ontology's main vision is to create a consistent identity system across the increasing collections of Metaverses on the market.
Similar to how Ethereum Name Service enables users to claim their identity on the blockchain, Ontology is looking to utilize their ONT ID system to enable businesses, brands, and individuals to claim their identity in the Metaverse.
In addition to ONT ID, Ontology features its ONTO wallet, enabling users to manage their digital identity, assets, and data in one cross-chain wallet.
Moreover, Ontology features Wing Finance, the leading cross-chain DeFi lending protocol integrating a unique reputation score enabled by ONT ID.

ONT is the native utility asset on the platform utilized across various services in the Ontology ecosystem.
You can buy ONT on Binance, Bithumb, Gate.io, KuCoin, Coinone, Huobi Global, and more.
Disclosure: This is not trading or investment advice. Always do your research before buying any Metaverse crypto coins.
Follow us on Twitter @nulltxnews to stay updated with the latest Metaverse news!
Photo by Milad Fakurian on Unsplash