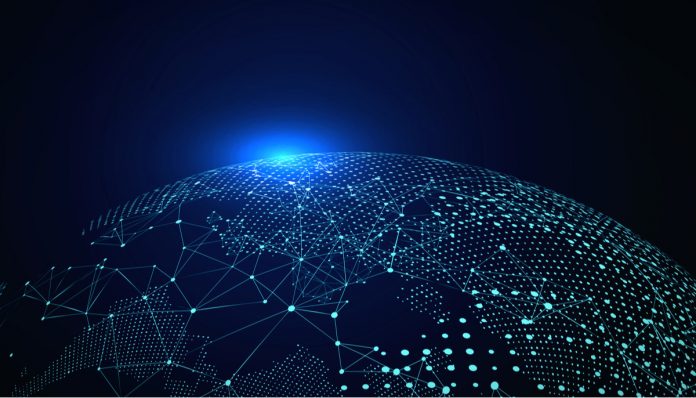 Low market cap Metaverse crypto coins are highly popular for investors looking to take on a bit more risk for a higher reward. The problem with low market cap coins is that it's hard to figure out which ones are the real deal and which ones are powered by FOMO and hype. One way to differentiate quality projects is to look at the 24-hour trading volume, the higher the volume the better outlook the coin has in the long term.
This article looks at the top five most traded Metaverse crypto coins with a market cap below $50 million, ordered by market cap, lowest to highest.
Defina Finance (FINA)
24-hour Trading Volume: $1.9 million
Market Cap: $7.6 million
Launched in October 2021, Defina Finance is an online blockchain game that combines and utilizes decentralized finance (DeFi) and NFTs to allow players to own their gaming assets. The platform adopted a play-to-earn model that enables players to get rewarded through playing and trading their assets.
Defina Finance features its own FINA token, a BSC-based governance and utility token used natively in the project's ecosystem. The game and tokens are the gateways for those new to crypto to experience DeFi and DAOs firsthand.
To start playing, users can download the Defina Finance game launcher available for Windows, macOS, and Android devices. The team is still working on their iOS app which should be coming later this year.
Users also must purchase an NFT from the Defina marketplace to start playing. The cheapest NFT at the time of writing was priced at 117 FINA, roughly $120 at the time of writing.
You can purchase FINA tokens on PancakeSwap, MEXC, BKEX, Hotbit, and Bitrue.
Torum (XTM)
24-hour Trading Volume: $1.6 million
Market Cap: $14 million
Launched in July 2020, Torum (XTM) is an NFT and DeFi platform built on the Binance Smart Chain. XTM describes itself as a unique SocialFi Metaverse built to connect crypto enthusiasts worldwide.
Torum's Social Metaverse will feature an integrated NFT marketplace that will enable players to showcase their NFTs with their identity. Moreover, Torum features its Finance platform that enables users to become liquidity providers and earn rewards for supporting Torum's economy.
XTM tokens are the native utility tokens for the Torum platform, featuring the BEP-20 token standard and living on the Binance Smart Chain.
Currently, Torum is still in its early stages and the current market cap of $14 million is quite underrated for a project this size. The fact that Torum already has a Minimum Viable Product with its finance platform speaks to the great long-term potential of this project.
You can purchase Torum on Uniswap, KuCoin, PancakeSwap, and more.
NewsCrypto (NWC)
24-hour Trading Volume: $3.5 million
Market Cap: $34 million
Launched in July 2019, Newscrypto is looking to become a one-stop-shop ecosystem covering everything from news to proprietary trading indicators for crypto markets. The project's vision is to become a central hub for crypto investors looking for the latest market research data to help them make the right decisions when investing in cryptocurrencies.
Users can currently check out the Newscrypto app by visiting their official website. Investors can check out several TA reports along with recent news from a variety of sources.
Newscrypto is built on Enjin's Efinity blockchain, with plans to develop an interactive crypto trading suite for their Metaverse. Newscrypto's recent shift in focus towards the Metaverse and creating an immersive experience for their readers is a big reason for NWC's significant price hike.
NWC is the native token to the Newscrypto platform that's used for membership fees, payments, and more.
You can purchase NWC on PancakeSwap, Uniswap, KuCoin, and more.
Cryowar (CWAR)
24-hour Trading Volume: $2.6 million
Market Cap: $38 million
Launched in November 2021, Cryowar is a Solana-based Metaverse multiplayer game featuring a real-time PVP arena. Cryowar is built with the Unreal Engine and integrates NFTs as in-game assets wholly owned by players.
Cryowar's ecosystem combines the latest blockchain trends such as DAOs, NFTs, and DeFi. Its CWAR token is the native utility asset on the platform featuring a deflationary supply. Players can earn CWAR by increasing their skill and experience levels and beating opponents.

Cryowar is still in development and the game is in its early stages. While there isn't a Minimum Viable Product for players to try out right now, Cryowar is looking to host their second closed beta in the near future. The team already hosted their first closed-beta which was a success.
With the current market cap of $38 million, Cryowar is a must to watch in 2022 as CWAR's price could increase quickly after the second round of the closed beta or the open beta launches. Moreover, Solana tokens usually struggle with low trading volume, but CWAR is able to maintain a high daily volume, speaking to the high community support that the project has.
You can purchase CWAR on KuCoin, Gate.io, Raydium, MEXC, and more.
OVR (OVR)
24-hour Trading Volume: $4 million
Market Cap: $50 million
Launched in December 2021, OVR is a Metaverse platform for education, gaming, live events, AI Assistants, and more. Currently, OVR features an iOS and Android app that users can check out.
OVR introduces a new level of reality through its mobile app. Their Metaverse covers the entire world's surface and features 1.6 trillion hexagons that users can purchase. Depending on where you're located, OVR enables users to discover new experiences around them locally.
OVR's mobile app is highly popular, with over 1100 reviews and a 4/5 stars rating. With its current market cap of $50 million, OVR is a must to watch in 2022. The fact that OVR has a fully working mobile app with great ratings speaks to the great long-term potential of this project and the current market cap is quite undervalued for a project this size.
You can purchase OVR on Uniswap, PancakeSwap, LATOKEN, and more.
Disclosure: This is not trading or investment advice. Always do your research before buying any Metaverse crypto coins.
Follow us on Twitter @nulltxnews to stay updated with the latest Metaverse news!
Image Source: Liu zishan/Shutterstock.com