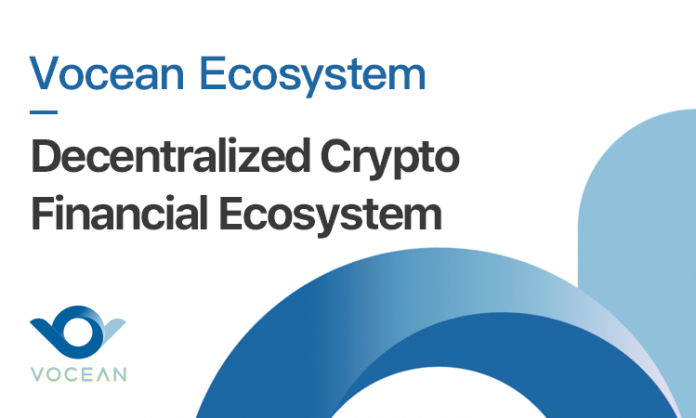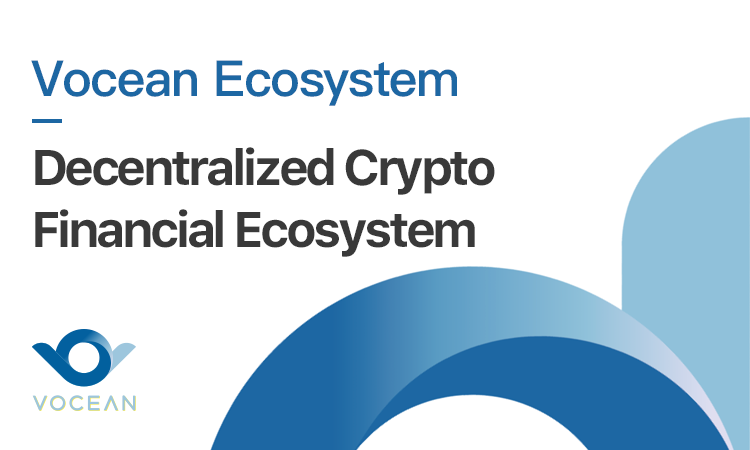 It's been 10 years since the birth of bitcoin. At its peak last year, the crypto currency had a total market capitalization of $823.8 billion and had become an independent economy that shouldn't be ignored. This rapidly emerging financial market has already had global spot and futures trading. However, there is still a lack of a low-risk fixed income financial product to meet the needs of risk-averse investors, or for investors who would like to diversify their assets allocation.
Recently, Vocean, a blockchain project led by Wall street executives, has entered into the public sight with a goal of the trillion-dollar blue ocean market – crypto bonds.
In the traditional financial market, the global equity assets are $80 trillion, while the low-risk fixed income credit assets are $100 trillion. In parallel, a number of companies that are of comparable scale to Binance in the crypto bond market are emerging. Vocean is founded with such ambition. The infrastructural development is getting close to completion, and Vocean is about to make its crypto bond debut in November.
Vocean bond issuance and management solution
Vocean is a decentralized financial contract ecosystem. By building a complete crypto currency financial contract infrastructure and supporting facilities, it allows users to initiate a variety of standardized or customized financial contracts, including bonds, options, swaps and other financial products and derivatives easily and affordably. It also provides liquidity management and quick asset allocation management services with risk control for financial contracts based on Vocean's smart contract issuance.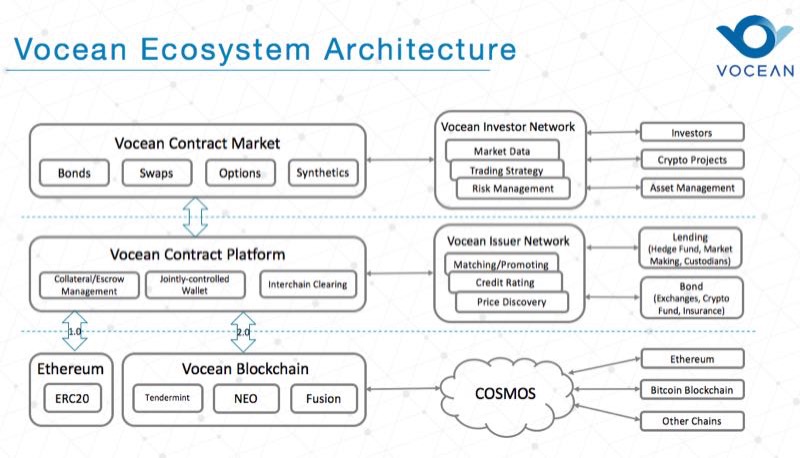 Any blockchain project can issue their crypto bond via Vocean platform. In order to build up good business foundation, Vocean is only considering Crypto exchanges and mining pools with stable cash flow, as well as top-50 premium blockchain projects as the early bond issuers, which have relatively stronger bond payability, and attract large number of users in a short time.
The process of issuing crypto bonds on Vocean platform could be greatly simplified compared to the traditional bonds, and the risk control measures such as information disclosure and credit rating could be improved. The specific process of bond issuance is as follows:
The potential bond issuer submits project disclosure and bond issuance agreement to the Vocean platform;

Communities and investors rate the project based on the credit rating dimensions/parameters and standards provided by the system;

The investors and the bond issuer negotiate the terms and sign the agreement or contract, and the agreement will be written on the blockchain afterwards;

Investors subscribe the bonds off the chain on internet and after the subscription process is completed, bond price shall be determined via the collective bidding mechanism;

After bond issuance, the bond management contract will repay the investors automatically and periodically;

There will be an escrow account used to hold the collateral from the issuer and the subscribed funds from investors, and the escrow management contract will monitor the margin level in a real time manner. The escrow account will automatically close itself after all the payments are settled and the contract is fully executed. However, if the collateral value is lower than a certain level, system will trigger margin call to request additional collateral. If the bond issuer fails to post enough collaterals, it will trigger system (Vocean) to distribute all the existing collaterals to investors, and therefore bonds will be in default.
The value of crypto bonds
As a very important financial product, bond has always been in huge demand from both the project side and the investors' side, so as in the crypto field.
First of all, bond issuer has to disclose more project details to the public. Although the blockchain technology advocates the spirit of openness, justice and autonomy, it has not yet established a more efficient information communicating mechanism, thus most users and investors are not informatively in sync with the project. By issuing bonds through Vocean, it has to go through a set of open, transparent and comprehensive credit rating analyses and evaluation initiated by the community participants and be required to publicly disclose critical information on a regular basis. Under this rating mechanism, the better the project, the more willingly the project like to increase its transparency and strengthen its branding and reputation by issuing bonds.
Secondly, institutional investors shall be more willing to enter the crypto market, supported by the rigorous rating mechanism. If the project wants to attract the support of institutional investors, issuing bonds is one of the ideal approaches.
At the same time, benefit from the characteristics of the crypto currency, projects can issue bonds with their own tokens to effectively reduce circulation in the public market. Especially in the current bear market, the project side can easily manage its market value by reducing the circulation in the short term.
With increased reliability of credit rating mechanism, combined with performance evaluation, it will be easier for institutional investors to make investment decisions. Especially in the current bear market, institutional investors have to spend more effort on managing asset allocation. By investing in high-quality bonds, financial institutions could have better cash flow and higher returns.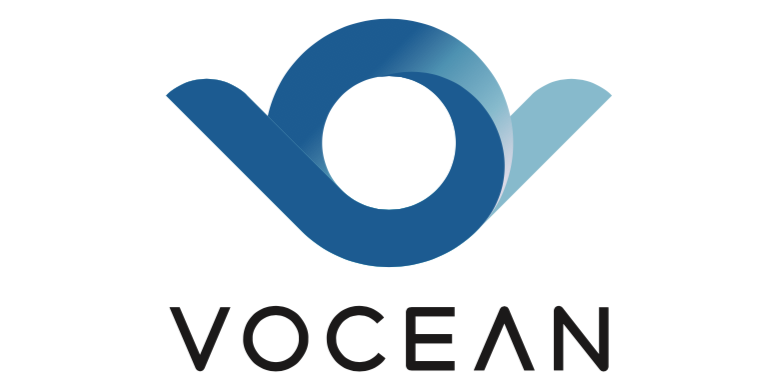 Targeting new crypto bond markets
By reinventing the crypto bond market, Vocean is dedicated to transform the traditional bond market using blockchain technology.
In the traditional financial market, the circulation of bonds relies on the credit endorsement from regulators and intermediaries. In addition to regulatory approval, the bond issuance shall involve underwriters, auditors, legals, third party credit rating agencies, custodians, registrars, and settlement agencies with large cost involved. The intermediaries involved can always lead to information asymmetry and insider tradings, and financial systems isolation. It increases difficulties to manage cross-system risks, which has been identified as the major cause of financial crisis.
On August 13, the world bank announced the issuance of the first crypto bond, Bond-i, using blockchain technology. Since then, Thailand, China and some other countries have started to experimenting bonds issuance. In no time, Vocean will reach traditional bond market by leveraging its advanced technology and business model.
From traditional bonds to crypto bonds, Wall Street's top team is taking the lead
The core team members of Vocean come from higher management of top Wall Street financial institutions. The founder, Jerry Zhong, graduated from Tsinghua university, holds an MBA degree from UC Berkeley and was previously Vice President of Morgan Stanley. He was responsible for issuing derivatives and developing of large-scale applications at Morgan Stanley. He led the development team at public-listed technology company NextLink Communications and also founded UC Gateway and Wisetel Consulting. Daniel Xue is from GE Capital and led several billion-dollar project financing and management. Jason Yu was used to act as senior project manager at Cisco and Oracle.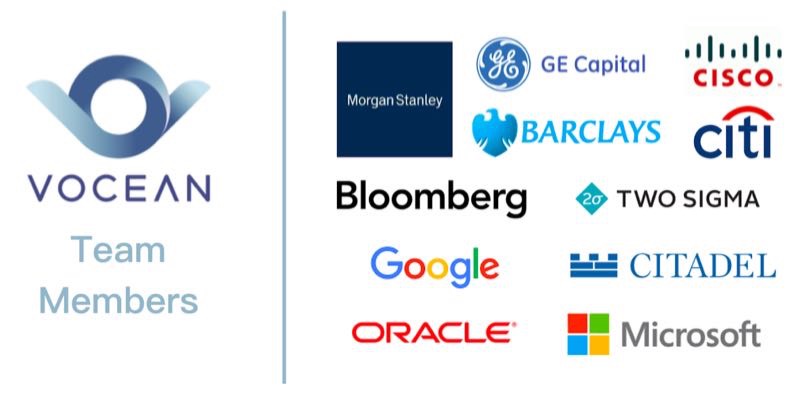 In addition, the Vocean team has further established good cooperative relationships with other excellent teams, including Cosmos, the world's top cross-chain technology research and development team. The inter-chain management protocol developed by Vocean team is able to resolve the difficulties of coordination and management of transactions on different chains.

Vocean has become the first project co-incubated by BiboxLab, an incubator owned by the world's leading crypto exchange Bibox, and Node Capital, a world leading crypto fund, with investments from South Korea's top token fund Blockwater and Alpview Capital, Lockwood Group and Alignment Group.
---
This is a sponsored press release and does not necessarily reflect the opinions or views held by any employees of NullTX. This is not investment, trading, or gambling advice. Always conduct your own independent research.
Image(s): Shutterstock.com