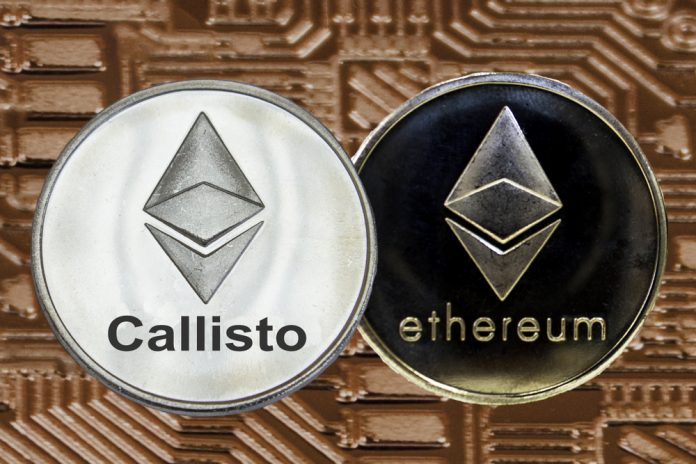 Mass adoption of blockchain technology is becoming increasingly unavoidable as the global population becomes accustomed to cryptocurrencies and their potential. As things currently stand, there are around 1,500 unique alt-assets on the market today — one of them being Ethereum. Ethereum is essentially a decentralized platform that uses smart contracts to facilitate native transactions and features its very own blockchain ecosystem.
In the same vein, Callisto Network is a project that belongs to the Ethereum Commonwealth and has been developed to provide users with a self-sustained, self-governed blockchain ecosystem that enhances the overall security of the cryptoverse by improving the way in which smart contracts are developed as well as deployed.
Another key aspect of the Callisto Network is its implementation of experimental protocols, which have been devised using core features previously implemented within smart contracts and merged protocol-level configurations.
It is also important to note that Callisto Network possesses the ability to implement key platform features using built-in mechanisms so as to define and standardize a protocol for the reference implementation of a:
Cold-staking module

Governance system

Funding mechanism based upon smart-contracts
Overview of the platform
Callisto Network is a decentralized open source crypto platform that uses the source code of Go Ethereum.
The platform comes with its very own native cryptocurrency called CLO, which governs all internal transactions.
Callisto aims to establish a secure and contribution-friendly environment for the streamlined development of blockchain protocols using smart contracts.
The ecosystem has an "Official Smart-contract Auditing" module that provides professional developers with a means of auditing their smart contracts.

The interface used by Callisto Network is visually oriented and thus easy to navigate.

According to the company roadmap, a full-time team of smart contract auditors will be hired by the company to review each submitted audit request in the near future.
Key Features
Callisto Network will develop a standard protocol that will enable the development of secure smart contracts. The platform will also enable the auditing of such contracts — something that is usually quite expensive.
Utilizing the capabilities of the Callisto Network, the developers of this service aim to establish a free smart contract auditing system. Some of the core aspects of this system include the following:
Every smart contract that successfully passes their security audit will receive an official validation. Otherwise, the contract will remain non-audited by default.

Anyone is allowed to submit auditing requests. The service is completely free of charge for smart contract developers.

Smart contract auditors are reimbursed in the form of CLO coins by the Callisto Network treasury fund.

ETC and CLO smart contract auditing requests will be accepted for free.
How it Works
The entire Callisto ecosystem is governed by two primary participants, namely:
The central role of a manager is to control and verify the work of auditors. The main task of an auditor is to review the code of a submitted smart contract and produce a report that provides a detailed technical breakdown of each contract.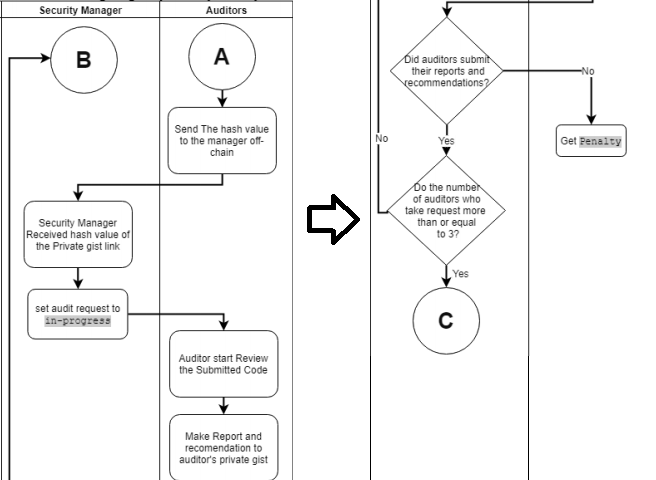 For every good review, an auditor receives a certain amount of positive 'karma', while for each mistake, a small penalty is levied. Karma statistics reflect each auditor's results and thus determine their rewards. It is worth mentioning that both managers and auditors are paid directly from the Callisto treasury and no financial intermediaries are involved during the payment process.
In terms of the auditing process itself, all transactions are managed through GitHub so that a high level of transparency is maintained at all times.
The auditing process is as follows:
A smart contract developer is first required to submit his or her smart contract for auditors to review.

Once done, a manager then looks at the security audit request details associated with the contract and then marks the issue as approved or disapproved.

As soon as the security clearance has been given, an auditor starts reviewing the submitted code.

An auditor who contributes to the code of a certain contract must create a private gist and send the gist URL to the corresponding issue manager via email.

If recognized as pertinent, corresponding changes can then be made to the smart contract.
About the team

The CEO and co-founder of this venture goes by the name of "Dexaran". While a lot is not known about Dexaran, he mentioned on Medium that he currently resides in Russia and excels in specialized domains such as information security and cryptography.
Yohan Graterol is the CTO and co-founder of this venture. According to his LinkedIn profile, Yohan has served as an open-source contributor to a variety of projects including:
Mongoengine

Fedora

Viper (Ethereum language)

ClassicMask (MetaMask port)
Additionally, he is also the Head of Product Development at Platzi, a blockchain firm involved with the creation of novel digital solutions using programming languages such as Python.
Coin Details
Having entered the crypto market in March of this year, CLO coins have seen an immense drop in value over the past couple of months.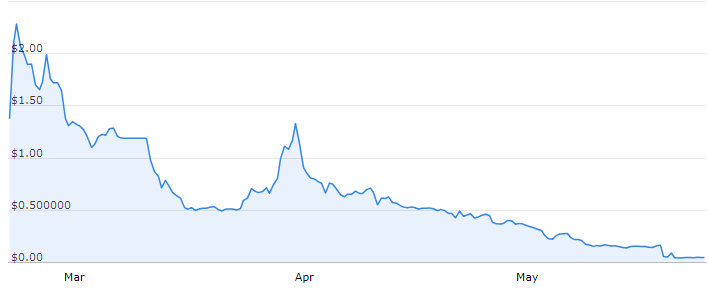 CLO lifetime performance data (courtesy of CoinCodex)

While initially trading at an impressive $1.38, Callisto's native currency is currently being bought and sold for a meager $0.04 per coin.
As of June 9, CLO has a market cap of $11.54 million. In all, a total of 331 million CLO has been minted, out of which only 247.61 million coins are currently in circulation.
Final thoughts
With Callisto Network aiming to provide the cryptoverse with a platform that can potentially enable the auditing of smart contracts in a hassle-free manner, it will be interesting to see what the future holds for this venture. 
While the associated currency's (CLO) value has dipped tremendously in the past few months, the project does hold a decent degree of market potential.
If you would like to invest in Callisto Network, CLO trading pairs are currently on Stocks.Exchange and OOOBTC.
Image(s): Shutterstock.com