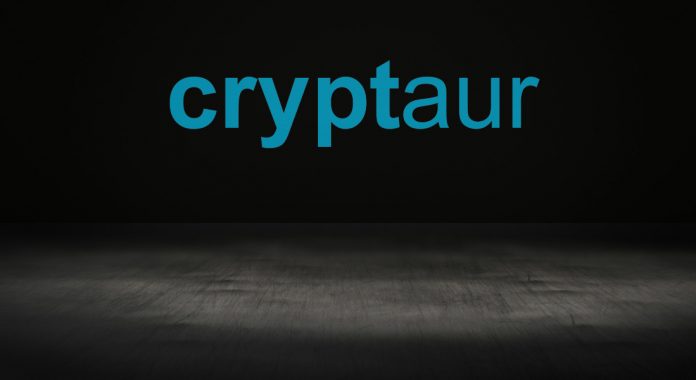 Decentralization as a concept has only taken off since blockchain technology started to become part of the global mainstream. Even though the technology has the potential to disrupt existing commercial and economic models, it has been severely underutilized and is limited to certain niche industries.
Cryptaur is an all-new blockchain-based platform that can be used to implement a wide array of dApps in a fast and efficient manner. It makes use of a shared economic framework that aims to improve P2P interactions between users as well as leverage the power of decentralization so that blockchain technology can reach a larger audience.
Additionally, one can also view Cryptaur as a foundational structure upon which dApps can be constructed, expanded and housed. The end goal is to provide customers with a host of unique products and services that are directly delivered to them without the involvement of any middlemen.
The platform intends to be inclusive of all mainstream users and includes features such as:
Cryptaur Pay: A module designed to facilitate fiat and crypto payments seamlessly.
Cryptaur Consumer Protection: A service protocol that is aimed at governing consumer disputes in a systematic fashion.
Lastly, all native interactions are handled through the use of a currency called Cryptaur token (CPT). It is an ERC20-compliant coin which is used to pay all platform fees and transaction surcharges. Not only that, CPT also helps drive the company's reward system by incentivizing the community to contribute to the development and growth of the platform.
Overview of the Platform
Cryptaur enables the creation of a shared economy wherein dApps can be built upon a secure foundational framework.
The digital base of this platform is the Ethereum blockchain.

Cryptaur's infrastructure is comprised of two essential components: a native crypto wallet and Cryptaur Pay.

Through the use of blockchain technology, this service aims to help foster dApps that are grounded in the concept of complete decentralization.
It can be implemented within a host of industrial sectors including ride sharing, food delivery, and package delivery.
Key Features
One of the primary aspects of Cryptaur that make it stand out is the fact that it helps bridge the gap that currently exists between traditional and decentralized economies. It does so by allowing anyone with a computer or a smartphone to transact on the blockchain without having to change their payment habits.

Core offerings of the cryptaur ecosystem
In addition, Cryptaur leverages the power of community interactions so as to help curate products and services that are in line with the demands of the cryptoverse at large. Not only that, it makes use of certain transparency protocols which ensure that all submitted reviews come from trusted sources, rather than advertising and paid product placements.
From a usability perspective, the platform fosters an ideal environment for promoting commercial activity since it contains service modules that can be used for:
Peer-to-peer commerce

Business-consumer exchanges

Sharing economy applications
Another important facet of Cryptaur is its use of customers' social and behavioral data in order to provide them with pertinent incentives as well as support the overall growth of the ecosystem.
How it Works
As mentioned earlier, Cryptaur allows consumers to purchase products from various dApps with the help of fiat assets as well as cryptocurrencies.
For example, when a person makes a purchase with fiat money — cash, credit, or debit — Cryptaur automatically uses the hosted Ethereum wallet to purchase a corresponding amount of cryptocurrency on behalf of the user.
However, should the user have linked wallets and decide to pay directly in cryptocurrency, he or she simply transfers the sales price amount to the Cryptaur hosted wallet. The ETH in question is immediately sent to execute the relevant smart contracts, thereby protecting the receiving provider against price volatility.
About the Team

Dmitry Buriak is the CEO and founder of this venture. According to his LinkedIn bio, Buriak is a longtime businessman who possesses vast entrepreneurial experience in a number of industries ranging from ferrous metallurgy to wellness.
Yaroslav Kompan is the CFO of Cryptaur. He possesses over ten years of solid professional experience, including seven years working as a strategic and operational management consultant. In addition, Kompan has also worked for a host of international consulting companies such as:
Roland Berger

KPMG

Goetzpartners

Deloitte

PWC
Lastly, Ilya Svirin is the CTO of Cryptaur. According to his online bio, Svirin is a tech entrepreneur who in the past founded many reputable blockchain ventures including Nordavind and Prover. In addition, he is also a smart contract developer and has worked for established projects such as:
OpenLongevity.io

Bremtoken.io

NeuroDAO.com
Token Performance Details
Released into the cryptoverse a couple weeks back, CPT tokens have been relatively stable in value since their inception.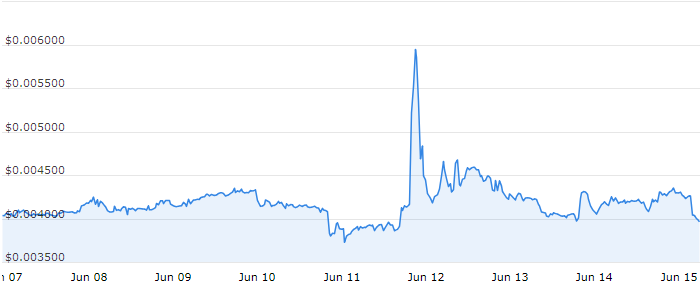 CPT token lifetime performance data (courtesy of Coincodex)
While initially trading at $0.0039, the currency quickly gathered momentum and scaled up to an impressive $0.005 on June 12. At press time, the token is valued at $0.00398.

As of June 15, CPT possessed a market cap of $27.39 million along with a total token supply of 6.87 billion, of which 6.8 billion tokens are currently in circulation.
Final Thoughts
With Cryptaur looking to reinvent the shared economy through the use of blockchain technology, it will be interesting to see where this platform goes from here.
If you would like to start investing in Cryptaur, CPT trading pairs are currently available on HitBTC and LAToken.
Image(s): Shutterstock.com