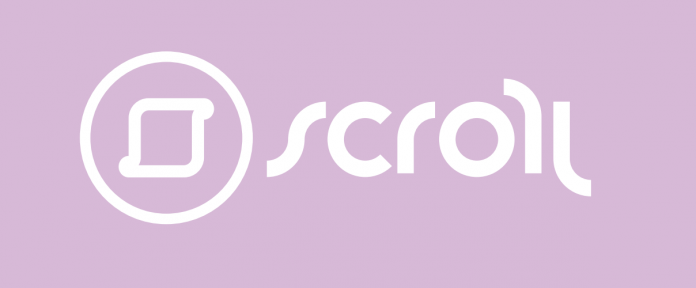 As relational databases have continued to evolve over the years, digital businesses are now required to possess a potent data breach risk management plan in order to help ensure data integrity as well as customer privacy at all times.
The Scroll Network is essentially an Ethereum-based platform that delivers high transaction speeds. The system vastly differs from similar projects in that it makes use of an ever-scaling verified consensus network while incurring extremely low gas costs.
The Scroll Network is a semi-private enterprise that maximizes its transaction throughput by improving the functionally ductile data management tools that are commonly used by most blockchain platforms today.
In order to achieve its high speed, Scroll incorporates various advantages such as:
Optimal gas-commission ratio

Use of verified peer agents (so as to instantaneously communicate algorithmic modifications to promote efficiency in an ever-scaling network)

Utilization of a permissioned and prioritized consensus model (as well as the Hypernode Protocol)
Overview of the Platform
Thanks to its semi-private network architecture, Scroll is able to deliver high-capacity, fluid transactions in real time.
The system provides users with sub-second latency that matches transaction speeds conventionally delivered by enterprise-level databases.
Scroll Network makes use of a permission and prioritized consensus model along with the now-popular Hypernode Protocol.
The system UI is quite accessible and can be employed by anyone interested in the technology.
Key Features
The Scroll Network makes use of a P2VP consensus model that is comprised of a variety of node types. Each node represents an account that has a certain set of privileges assigned to it. By using such a system, the platform prevents third-party hackers and middlemen from accessing/modifying the data contained within the network.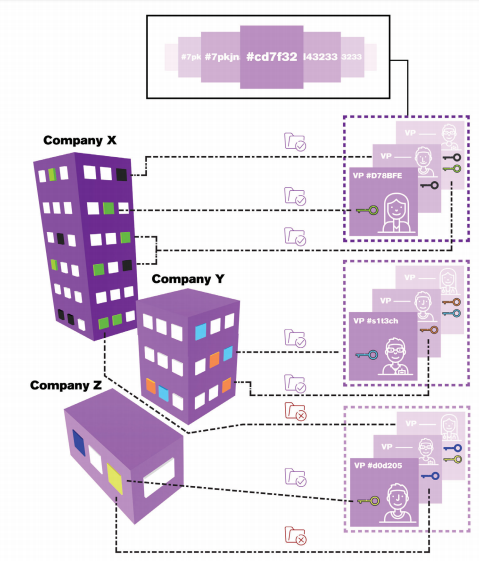 Diagrammatic representation of the P2VP architecture employed by Scroll
Another key aspect of this project is its use of the Hypernode Protocol. As mentioned earlier, the Scroll Network minimizes its transaction fees – even in high traffic – by communicating transactions through a system of verified peer nodes.
While most conventional blockchain systems automate P2P consensus within their networks, the Hypernode Protocol removes the uncontrolled automated nature of standard Blockchain transaction processing methods. This is achieved by employing certain algorithmic modifications that are governed by the user's base recorded transactional data and a Verified Peer customized priority engine (which allows for optimized transaction processes).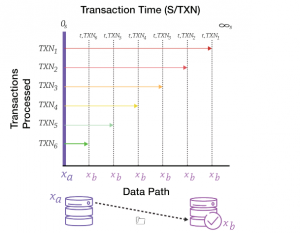 Graph illustrating the efficiency of the Hypernode Protocol
Lastly, in order to help sustain and achieve optimized network efficiency, the Scroll Network modifies the very nature by which native data is fed to the self-correcting algorithm. This ensures that the Hypernode Transit Protocol is continually updated, resulting in minimized transaction costs and maximized transaction processing rates.
How it All Works
Unlike most blockchain systems that make use of a model wherein two participants are required per transaction, Scroll employs a framework which supports transactions that involve multiple entities. However, although node IDs have varying privileges, they should still be able to facilitate transactions with a higher or lower privileged level node.
To make a transaction with a block of data that has role-based sensitive information, multi-layered selective encryption is deployed by Scroll. This means that based on the node ID's privileges, only certain data may be decrypted. This model allows for smart storage of data in blocks to minimize the network's work intensity – especially since the data is strategically stored in transaction nodes.
In terms of its security, the Scroll Network includes a safe data management portal. Not only does the native security system supply all the benefits that are offered by traditional cloud-based data management infrastructures, but it also provides a highly cost-effective way to manage transactional data with high availability.
All of the data contained within the network is also protected thanks to niche technologies including cryptography and the P2VP consensus protocol. This is done in order to mitigate the security risks that are embedded in existing cloud server solutions.
About the Team

Nathan Pitruzzello is the CEO and co-founder of this project. According to his LinkedIn profile, Nathan has previously been involved with SoluTech Inc, a startup that primarily deals with the creation of non-traditional data management applications. He was also a member of the Forbes Technology Council in 2017.
Mia Sumra is the COO of Scroll. In the past, she has worked as an Economic Development Consultant for the City of Western Haven and co-founded SoluTech Inc.

Lastly, Samuel Opper is the CTO of this venture. According to Sam's online bio, he previously worked as a Prototype Engineer at 1215 Molecular Diagnostics. During his tenure at the company, he was responsible for developing a digital system that had to be compatible with conventional transducers in order to "collect information from biosamples and communicate the results to a mobile device for the purposes of data analysis".
Token Financials
Having been in the market for just over a week, the price of SCRL tokens has been on the rise since their debut.

SCRL token lifetime performance data (courtesy of Coinmarketcap)
As can be seen in the chart above, the native currency was initially priced at $0.09 per token. The currency is now valued at $0.28.
As of July 25, Scroll possesses a market cap of $24,987,164 along with a total token supply of 1 billion SCRL. 86.2 million tokens are currently in circulation.
Final Thoughts
With Scroll providing customers with an enterprise-compatible blockchain main-net that also allows them to eliminate their dependency on centralized data storage entities, this project seems primed for big things in the coming few months.
If you would like to start investing in this platform, SCRL trading pairs are currently available on HotBit and LAToken.
Image(s): Shutterstock.com