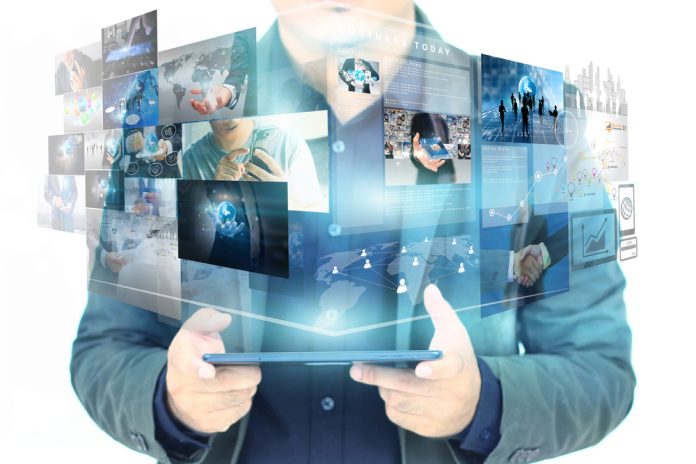 Over the past few years, people have become aware of the fact that their personal data is often used by social media companies and online retailers for advertising purposes. In addition, a surge in the number of recent data privacy scandals has forced more people to make use of advanced security protocols so that they have more control over their private information.
TaTaTu can be thought of as a transparent social media and entertainment platform that rewards users for not only creating novel content but also for their time. TaTaTu's users will be able to watch content for free—however, before going live, the data will first need to be approved.
The platform uses an ad-based distribution scheme which rewards content creators and viewers for their time and attention—thereby allowing the "user to become the product".
Overview of the Platform
When making use of TaTaTu, network participants enter into a relationship with advertisers which allows them to receive lucrative incentives.

Users at all times have complete knowledge of how their data is being used.

Based on the personal preferences expressed by a customer, the platform only displays the most relevant products that a viewer is most likely to buy.
TaTaTu has helped devise an open environment where people can enjoy free content without infringing on the rights of content creators, brands, and other users.
The platform features a highly attractive UI that can be used by customers with varying degrees of technical prowess.
Key Features
TaTaTu will be powered by a social media framework that has been built using blockchain technology. Once the platform is live and fully operational, users will have the ability to add photos, create videos, comment on posts, and chat with their friends in a manner that is accessible and quite similar to other popular platforms such as Facebook.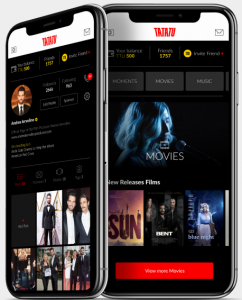 TaTaTu's mobile user interface
However, what sets TaTaTu apart from other social media service providers is the fact that the platform is decentralized and anybody using or contributing to the network is rewarded for their efforts in the form of native TTU Tokens. These tokens not only serve as rewards but are also used as fuel for advertising and tracking distribution rights for movies and other internal content. Additionally, according to the official whitepaper, the company also hopes to launch an e-store in the near future where customers will be able to buy and sell a wide array of merchandise.
Lastly, to help facilitate the smooth working of its platform, TaTaTu Enterprises Ltd takes a small percentage of profits from all transactions but allows users to retain a majority of the received revenue.
How Does All of This Work?
The TaTaTu platform consists of three core components, namely:
Advertising Video on Demand (AVOD)

A social media and user management protocol

A native blockchain and 

ERC20 token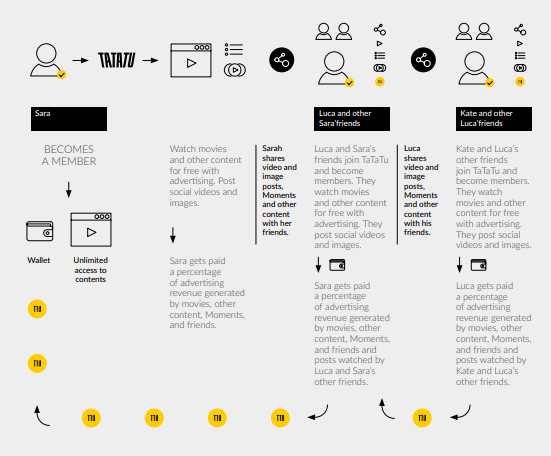 A diagrammatic representation of how the platform works
The AVOD module is comprised of a video playback widget which includes:
A video on demand player

A movie listing screen

A movie detail screen
Additionally, the AVOD unit also contains a series of unique web applications, an iOS app hosted on the Apple App Store, and an Android app hosted on the Google Play Store (so as to maximize product accessibility).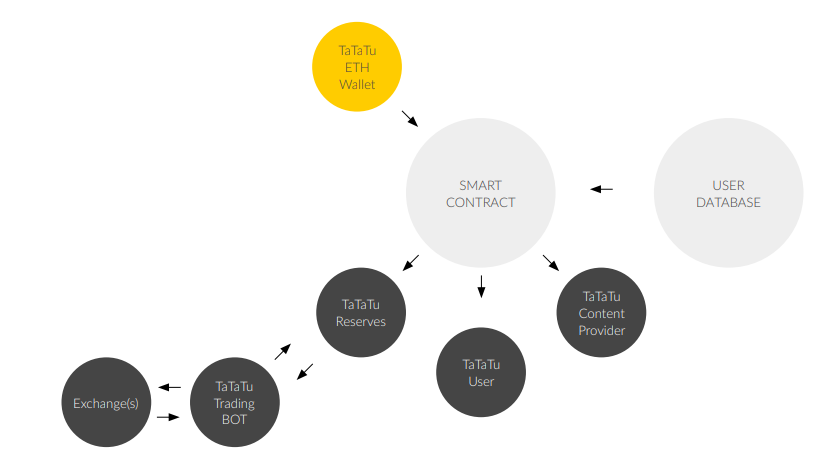 How payments work within the ecosystem
In terms of its blockchain design, TaTaTu plans on utilizing Ethereum-based smart contracts to facilitate the creation of intelligent representations of existing rights records that are stored in individual nodes within the network. Each individual contract will contain metadata about record ownership, permissions, and data integrity.
Lastly, blockchain transactions are carried out via cryptographically signed instructions so as to carefully manage the individual properties of the data in question. Policies are carried out by the contract's state transition functions, which enforce data alternation only by legitimate transactions.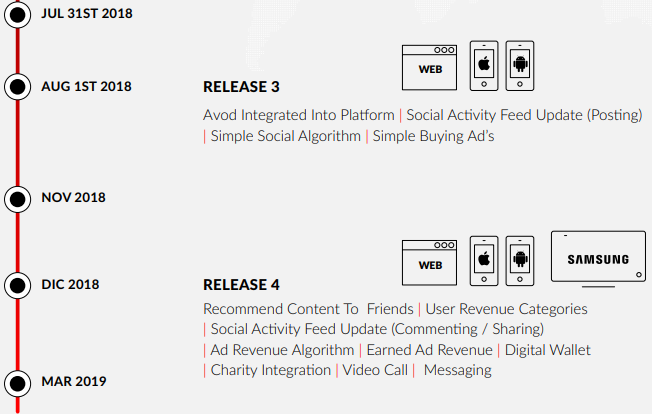 About the team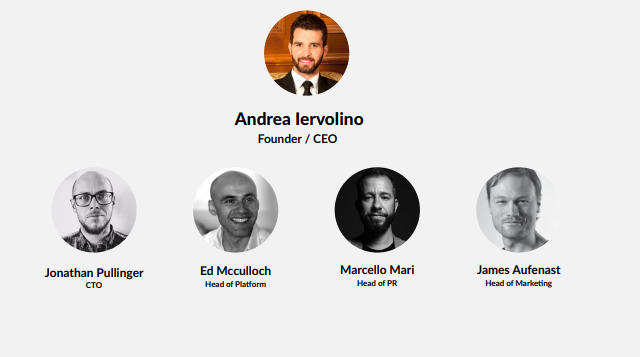 Andrea Iervolino is the founder and CEO of this project. According to his online bio, Andrea launched his first business venture at the age of 13, and over the years has produced and distributed over 500 films. Some of the major hits that Andrea has been associated with are Rush, Apocalypto, Sliding Doors, The Passion of Christ, and Memento.
Jonathan Pullinger is the CTO of TaTaTu. Having been a Bitcoin miner since 2012, Jon has been actively involved in this scene and previously worked for a number of established blockchain projects including:
Hyperledger

Fabric

Waves Platform
Lastly, Ed Mcculloch is TaTaTu's Head of Platform Development. He has worked at AKQA, TMW, and Starcom, where he served a variety of established clients including:
Microsoft/Xbox

Sony Mobile

Nissan

Diageo

Unilever
Token Financials
Having been in the crypto market for just over two weeks, the value of TTU has remained fairly stable over that time.

TTU token lifetime performance data (courtesy of CoinMarketCap)
While initially trading at a rate of US$0.59 (on July 3), the currency was trading at $0.479 at the time of writing.
As of July 16, TTU possessed a total market cap of US$46,418,399 along with a token supply of 10,000,000,000 TTU. However, of these tokens, only 96,727,971 TTU were in circulation.
Final Thoughts
With the online entertainment industry in dire need of disruption, TaTaTu seems to be destined for big things. Not only does the service help reduce platform bias, but it also ensures that adequate rewards are provided to content creators and viewers.
If you would like to start investing in TaTaTu, TTU trading pairs are currently available on HitBTC.

Image(s): Shutterstock.com