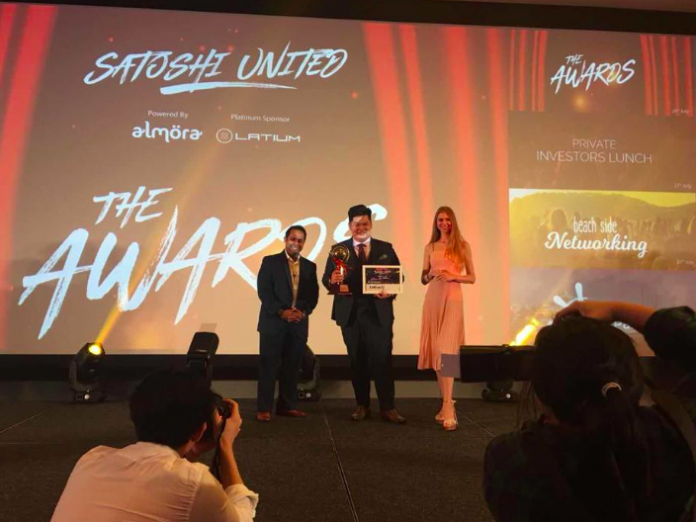 Owing to the remarkable features such as convenience, easy tracking of spending, lower risks, etc., people have been increasingly adopting the concept of digital trading.  To tap into this growing trend, XINFINITY has introduced its digital wallet that will revolutionized digital currency transactions for the better.

Cryptocurrency wallets store public as well as private keys to execute various operations and there is no actual coin exchange. Instead, a transaction record is maintained on the particular blockchain network and these records are validated through variations in the sender and receiver balance of the respective cryptocurrency wallet.
Over the past few years, with more and more people adopting crytocurrency wallets, it has seen a significant advancement in the digital transaction domain. Primarily because it comes with ATM level security. Several businesses such airlines, banks, publishing, real estate, healthcare, etc. today are transacting via cryptocurrency wallets as it eliminates the need of a middleman, thus easing procedures and reducing overall costs.
XINFINITY Wallet
XINFINITY is an integrated cryptocurrency wallet that allows merchants and consumers the ability to seamlessly conduct transactions using blockchain assets as a currency. The main objective of this digital wallet is to provide a one-stop platform where merchants can store their various cryptocurrencies in a single wallet and at the same time dispense their currencies anywhere they require.
Features of XINFINITY cryptocurrency wallet :-
For Consumer
Cross chain payment channels that ensures easy payment through the wallet

Unlimited blockchain accounts combine into a single wallet profile

Reliable, secure and fast transaction

Instantly send or receive money internationally at any time of the day

A debit card linked to the wallet, which could be used for ATM withdrawals internationally and all merchants that accepts debit cards payments.
For Merchants
No requirement of a merchant account

Comparatively lower payment costs

Offers data sights

No requirement of POS hardware

ATM-level transaction security
What users can expect?
Here are three essential things that users of this platform can expect :-
The team has a year of experience in fund transfers, data jurisdiction, and legal frameworks, and has been executing e-commerce and digital transactions internationally. XINFINITY presently has a large number of bitcoin systems deployed worldwide that are used by millions of merchants, signifying the efficiency and reliability of their process.
They have an effective decentralised system which is capable of handling thousands of transactions in an hour. The scalability is horizontal, by adding more nodes into the network chain.
XINFINITY strictly adheres to the accessibility guidelines and is compatible with the latest web browsers. Furthermore, the platform is hosted on one of the best enterprise infrastructures, Amazon Web Service. The system operates on its own network, facilitating encrypted communication networks.
Challenges of Cryptocurrencies that XINFINITY Addresses
Even with the vast popularity that cryptocurrencies have garnered, there are several issues that create hindrances in its adoption. Following are the key challenges faced by the cryptocurrency market:-
The precariousness of cryptocurrencies makes it complicated for the merchants to adopt it

Lack of a dedicated global market limits the geography of transactions worldwide

Lack of a single wallet for all cryptocurrencies make the transaction cumbersome

The numerous cryptocurrencies makes the acceptance ineffective
However, XINFINITY is a unique platform that allows the merchants to send or receive any blockchain asset through their wallets. The company also offers debit cards to customers allowing them to make a trade in cryptocurrencies just like the normal currency. This unique platform has effectively solved the essential challenges of using cryptocurrencies, thus making its adoption faster and more convenient.
XINFINITY is a unified transactional platform focused on solving the primary issues in dealing with cryptocurrencies, and has presented an effective solution that has made adopting it more seamless than ever. By providing a one-stop platform for transactions of all blockchain assets, XINFINITY wallet has evidently offered a better trading experience to merchants and investors across the globe.
This is a sponsored press release and does not necessarily reflect the opinions or views held by any employees of NullTX. This is not investment, trading, or gambling advice. Always conduct your own independent research.

Image(s): Shutterstock.com