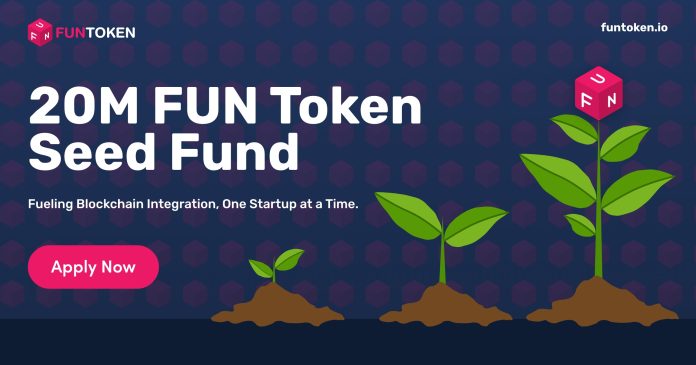 FUNToken is delighted to announce the launch of the FUN Token Seed Fund, an innovative program designed to accelerate the integration of FUN Token into the rapidly expanding blockchain industry.
The company set aside a 20 million FUN Tokens reserve and will award 40 dapps with 500,000 FUNToken each. The goal is to inspire these projects to develop creative applications, services, or products incorporating FUN Token, thereby boosting its value and usefulness.
As another advantage to applying for the seed fund, qualified dapps would also gain access to 50 million crypto users by Freebitco.in, further extending their reach and potential impact.
The 500,000 FUN Tokens will be a game-changer for the selected projects, empowering them to improve various aspects of their business, including development, marketing, and operations. The aim is to help them grow quickly and establish a strong market presence.
This initiative will benefit dapps and promote the visibility and adoption of FUN Token. As more platforms adopt FUN, demand for the token will increase, leading to a potential surge in value. The selected projects will also gain recognition and credibility within the crypto industry, attracting more investment and partnerships.
If you're eager to participate in this transformational journey, we encourage you to apply by completing the FUN Token Seed Fund Application Form. The FUN Token Seed Fund is a catalyst for innovation and growth, aligning the future of blockchain with the present through FUNToken. We welcome everyone to join us on this journey. With FUN, the future of blockchain integration is brighter and more promising than ever!
About FUN Token
FUN Token's mission is to leverage the power of blockchain technology to create "trustless" gaming ecosystems that users can trust, and operators can implement effortlessly. Supported by industry veteran FreeBitco.in, FUN Token strives to make non-custodial gaming the new industry standard.
Disclosure: This is a sponsored press release. Please do your research before buying any cryptocurrency or investing in any projects. Read the full disclosure here.