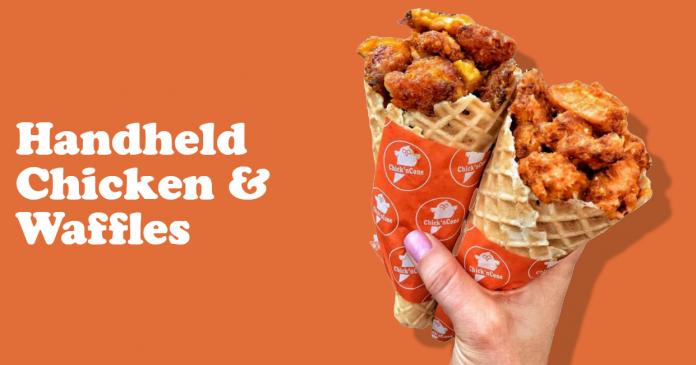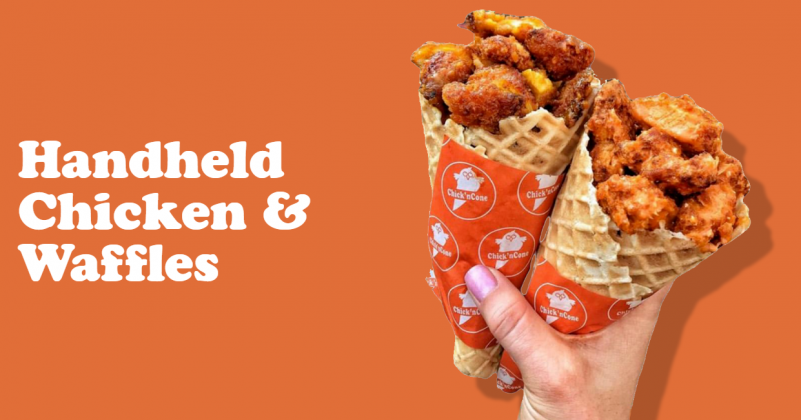 It would be easy to mistake Jonathan Almanzar for a restaurateur. After all, he is the co-founder of Chick'nCone, a successful restaurant chain with dozens of locations worldwide. However, Jonathan would tell you Chick'nCone is not actually a restaurant. Rather, it is a tech company that sells chicken, which makes him an innovative tech leader who is transforming the restaurant industry through the integration of NFTs and blockchain.
Finding a Formula for Success
Jonathan credits the success of Chick'nCone with narrowing his focus. His journey as an entrepreneur involved launching a number of businesses and other ventures, including a publishing company, a newspaper, a combination coffee shop and soup kitchen, and a church. The common factor in each venture, as Jonathan explains it, was a desire to change the world. Eventually, however, he realized he might have been aiming too high.
"When I couldn't afford to buy my son new soccer shoes, I realized maybe instead of trying to change the world, I should just try and change my world," Jonathan explains. "That's when Chick'nCone was hatched."
Chick'nCone was launched with a more simple focus. Jonathan wanted a family business where his children could one day work. He also wanted Chick'nCone to provide employment opportunities to those who others might overlook. He hires many of his employees from lower-income areas, pays them a real living wage, and provides opportunities for them to succeed and live a good life.
"I grew up in one of the poorest counties in the US — Crowley, Colorado," Jonathan explains. "Because of that, we have hired the majority of our corporate team from there. Until you google Crowley County or visit it, you have no idea what this means. I firmly believe the cosmos does a really good job of distributing talent equally across the planet, but not a good job of providing opportunity. We have tried to bridge that gap at Chick'nCone."
Setting his sights on a more narrow goal worked, leading Chick'nCone to not only be successful but also to be recognized as an innovator in the restaurant space. It has appeared on The Food Network's The Best Thing I Ever Ate and Carnival Eats, and been featured on LADBible, The Weather Channel, Buzzfeed, and Fox News, among others. Most recently, it was included on the QSR 40/40 List for 2022 as a brand that is poised to be "the next big thing."
Bringing Blockchain Into the Picture
As Jonathan and his team contemplated the next step for Chick'nCone, they got excited about what they saw happening with non-fungible tokens (NFTs).
"We couldn't help but notice all of the buzz and excitement surrounding the NFT space right now," says Jonathan. "A forward-thinking spirit is what has really propelled our brand thus far, and we were confident that if we established an NFT program of our own, it would successfully take off. We are extremely excited to go down the direction we are headed, and can't wait to hear what people have to say about the opportunities that our new NFT has to offer."
The NFT program that they developed is known as Chick'nCoin. The initial drop involved 862 NFTs, each representing a geographic region where a Chick'nCone franchise could be opened. Token holders earn 50 percent of the initial franchise fee when a Chick'nCone is opened in their region as well as 2 percent of the sales within that region for the first six years.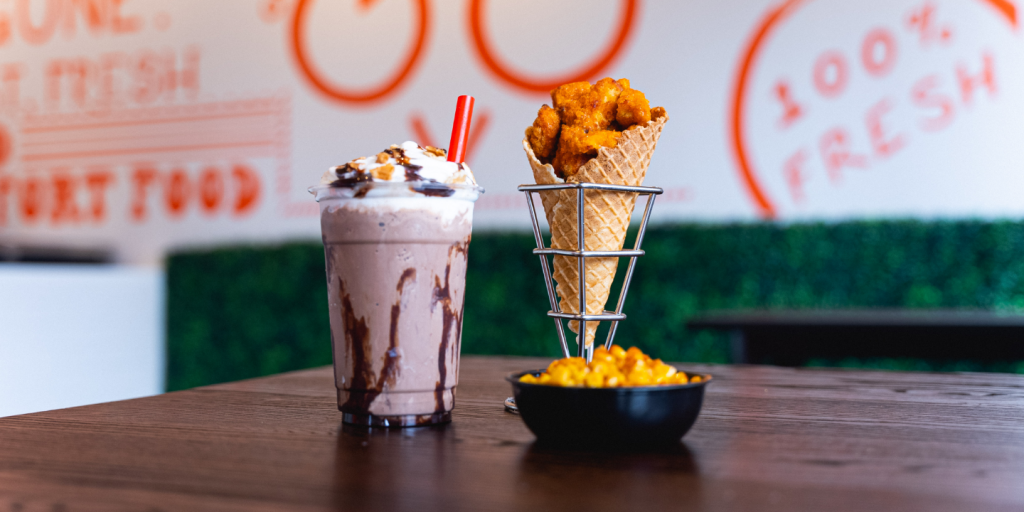 Currently, the Chick'nCone franchise fee is $45,000, meaning NFT holders would earn $22,500 when the first franchise in their region is opened. According to Jonathan, most of the applicable regions have the potential to accommodate three to five restaurants. If the region represented by the NFT already has restaurants in operation, the owner immediately begins earning 2 percent of sales, which is paid monthly.
Minting a Chick'nCoin costs 3.5 ETH, with each mint providing the buyer with a randomly selected geographic region. The cost for selecting a coin with a specific region is $19,500. Holders can sell their tokens on OpenSea at any time, with a 10 percent royalty coming back to Chick'nCone each time a token is sold.
Those interested in discovering the location of the nearest Chick'nCone should visit www.chickncone.com. Those interested in being a part of an innovative NFT project that is transforming the restaurant industry should do the same.