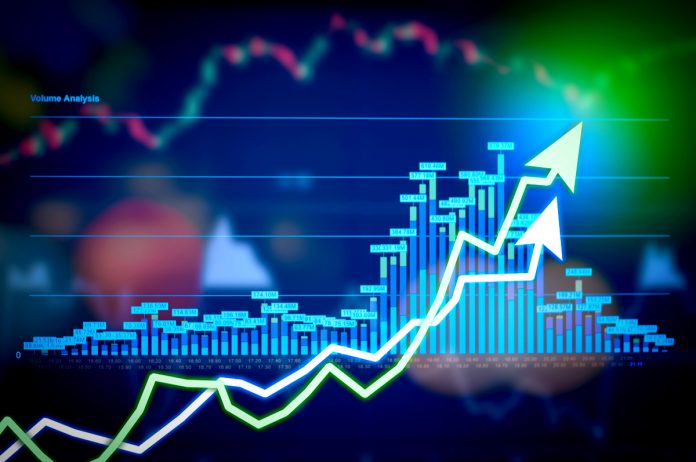 This weekend, Crypto markets continue to trade sideways, with Bitcoin and Ethereum holding the $43k and $3.3k levels, respectively. The global cryptocurrency market cap is holding firm above the $2 trillion level, and we're quite a few underrated coins gaining significant value today. This article looks at the top three crypto Metaverse coins gaining the most price today, January 15th.
Note: The article below is ordered by 24-hour price gain, lowest to highest.
Rici Elon (RICI)

+21%
Launched in November 2021, Rici Elon is a meme and Metaverse token with a hyper-deflationary mechanism. It features the play-to-earn game SafeMEME, incentivizing players to hold RICI tokens. RICI are BEP-20 tokens living on the Binance Smart Chain, used as the native currency on the platform.
Rici Elon was one of the first meme tokens launching with an NFT game, where the value of the NFTs is designed to increase exponentially due to the token's deflationary supply. Users can check out Rici Elon's game and register for an account. The game is fully functional with a marketplace where users can purchase NFTs.
After launching in November, RICI's price dropped significantly since its peak. While RICI gained over 20% today, its 24-hour volume is only $20k. This means that RICI should be treated as a high-risk, high-reward investment because the price can easily swing in either direction.
You can purchase RICI on PancakeSwap.
Enjinstarter (EJS)

+22%
Launched in October 2021, Enjinstarter is a blockchain gaming and Metaverse platform focusing on growing the Enjin ecosystem. Built on the Binance Smart Chain, Enjinstarter features a launchpad for teams looking to raise money to develop GameFi and Metaverse projects.
EJS is the native currency on the platform. Enjinstarter is built on Enjin's Jumpnet blockchain, which features no gas fees, carbon-negative NFTs, and smart contract support.
While Enjinstarter's launchpad is officially affiliated with Enjin, the company is owned and operated independently. Enjinstarter is one of the top gainers today as the team releases more projects on its launchpad and grows its ecosystem.
EJS is currently trading at $0.08 after reaching an all-time high of $0.21 back in November. The current price is a great entry point, assuming that EJS has bottomed out. Since the project is relatively new, its market cap of $46 million is quite conservative, and it wouldn't be surprising to see EJS price double by the end of the year.
You can purchase EJS on Uniswap, MEXC, or BigONE.
DeFi Degen Land (DDL)

+23%
Launched in November 2021, DeFi Degen Land is a play-to-earn crypto Metaverse coin enabling users to generate a new platform in their virtual reality world.
The Degen Land Metaverse will feature numerous mini-games, each with a weekly leaderboard. Players that manage to get on the weekly leaderboard are rewarded with cash prizes between $50 and $500.
DeFi Degen Land is a multi-chain cross-platform crypto supporting Crypto.com's CRO network and Binance's BSC network. DDL is the native BEP-20 token on the DeFi Degen Land platform that will be used as the main currency on their platform.
With a market cap of $5.3 million, DeFi Degen Land is an undervalued Metaverse project since it already has an MVP (minimum viable product) that users can test out.
You can purchase DDL on PancakeSwap and CoinTiger.
Solice (SLC)

+31%
Launching its token in January 2021, Solice is the first cross-platform VR Metaverse built on the Solana blockchain. It will be similar to Decentraland and The Sandbox, allowing players to explore a 3D Metaverse and purchase lands.
Solice is building a Metaverse owned by users and will allow players to explore their world in a virtual reality environment. In addition, Solice will enable users to buy and sell assets on their marketplace within their Metaverse.
Solice also features a play-to-earn model with various mini-games in its Metaverse that will enable players to earn an income and receive rare tokens and assets. Moreover, Solice will introduce a custom editor that offers users a convenient way to create, assemble, and share 3D model assets and build unique mini-games.

SLC recently set a new all-time high of $4.1 after rising over 34% in the past 24 hours. Solice recently launched their staking platform for holders, which means many users locked up their coins. That's probably why SLC's price is rising and will most likely continue to rise.
You can purchase SLC on Raydium, Gate.io, Huobi Global, LBank, Orca, and BitMart.
Planet Sandbox (PSB)

+57%
Launched in October 2021, the crypto Metaverse coin gaining the most price today is Planet Sandbox, a Binance Smart Chain project featuring the ultimate battleverse. PSB is the native BEP-20 token on the platform.
Planet Sandbox describes itself as the ultimate physic sandbox game enabling players to build and customize creative sandbox worlds with unlimited items. Planet Sandbox is also a multiplayer NFT  game allowing users to engage in a combat arena and profit from battles.
Moreover, Planet Sandbox features their Metaverse, where players can play, build, own, and monetize their experiences. The project is a community-focused creator-oriented platform that empowers independent creators to unleash their creativity and get paid for it.
Planet Sandbox has impressive partners like Gate.io and is backed by some significant projects like GameFi, Newave Capital, DEC.ventures, and more. The current market cap of $3.5 million is relatively low, and PSB could easily set a new all-time high as the team continues the development of its Metaverse.
You can purchase PSB on PancakeSwap, Gate.io, and Hotbit.
Disclosure: This is not trading or investment advice. Always do your research before buying any cryptocurrency.
Follow us on Twitter @nulltxnews to stay updated with the latest Metaverse news!
Image Source: Feylite/Shutterstock.com